When you step onto an escalator you anticipate getting to your destination quicker, you don't anticipate being involved in an accident that can leave you with injuries requiring medical attention and possibly severe enough to render you unable to work. 
If you or a loved one were injured on an escalator, our Nevada escalator injury lawyers can help you pursue legal action against the responsible party. It shouldn't be your responsibility to pay for the injuries caused by someone else. Let us handle the legal aspect of your case so you can focus on recovery. 
You Deserve Compensation As a Result of the Escalator Accident
Due to the dangerous condition of the escalator, you may be entitled to compensation because of the injuries you endured. Insurance companies will encourage you to settle quickly thinking you may not realize they are giving you a lower offer. With the assistance of a lawyer from our team, we can help you recover the maximum amount of compensation possible. 
Depending on the nature and severity of your injuries and accident circumstances, you may be able to recover compensation for:
Medical treatment –

This includes any costs related to the medical care you received because of the accident. The treatment you have already had, as well as compensation for the estimated cost of medical care you'll need in the future because of the accident can be included. 

Lost income or reduced earning capacity –

As a result of your injuries, you could have a change in income because of missed work while you are recovering. You could also have a change to the money you could make in the future because of the injuries you have suffered from the accident. 

Property damage –

If your clothing or personal items were damaged as a result of the accident, you may be able to receive compensation to repair or replace those items based on fair market value. 

Pain and suffering –

This can include physical pain you suffered from the accident, as well as any pain you are experiencing because of the medical treatments you have needed as a result of the accident. It can also include emotional pain that can last long after your physical wounds are healed. 

Loss of enjoyment –

If your injuries from the accident keep you from doing the things you enjoyed prior to the accident, you may be able to recover compensation. 
Every accident has its own set of unique circumstances which makes it impossible to estimate your possible compensation based on another escalator case. Working with a personal injury lawyer from our team can help you determine the amount of compensation you could receive.  
For a free legal consultation with a escalator injury lawyer serving Nevada, call (725) 900-9000
Property Owners Are Responsible for Providing Safe Escalators
Property owners and managers are required to provide and maintain their machinery, ensuring their safety and functionality for others to use while on their property. If a property or business owner fails to keep the escalator in a safe condition, their actions were negligent and likely resulted in your injuries. 
According to Nevada Law, property and business owners can be held liable if your injuries happened because of their negligence through a premises liability claim. In order to prove negligence, you must show the liable party breached their duty to keep the escalator safe and that breach caused your injuries. 
Duty of Care Owed to Users of Escalators
The duty of care in an escalator injury lawsuit refers to the legal obligation of multiple parties to ensure the escalator is safe and properly maintained. The duty of care can vary depending on the specific circumstances of the case; however, providing safe escalators usually involves:
Regular inspections and maintenance –

Properly and regularly providing maintenance and inspections can help to fix any potential issues that may arise. This also includes ensuring equipment is functioning the way it is intended to and malfunctions are fixed as quickly and safely as possible.

Compliance with industry standards –

Escalators are to comply with

industry standards and regulations

set by the American Society of Mechanical Engineers.

Warning of potential dangers –

There is a duty to warn of any hazards or potential dangers to the user. 
A premises liability lawyer from our firm can investigate your case in order to determine the liable party and how they breached their duty of care and caused your injuries. 
Nevada Escalator Injury Lawyer Near Me (725) 900-9000
Common Escalator Injuries
Escalator injuries can happen to anyone but can be more dangerous to a child and the elderly. Injuries can range in severity based on the type of escalator accident. Some common injuries are: 
Cuts, bruises, and amputations –

Clothing and shoelaces, or even body parts such as fingers, toes, and hair can get trapped in an escalator. Depending on the severity of the injury, you could have to amputate a limb or digit causing disfigurement. 

Sprains, fractures, and head trauma –

If there is a slippery or uneven surface on the escalator, it can lead to falls resulting in a variety of injuries. Ranging from minor injuries to severe, such as a

traumatic brain injury

that can have temporary or long-term effects. 

Burns –

Exposed electrical parts or sudden stops or changes in directions can lead to burns ranging in severity. 
Proving Your Escalator Injury
Gathering evidence of your injury is vital to your case. Once we begin building your case, we will investigate the accident and gather evidence to support your claim. Some evidence could include:
Witness statements of people who saw or heard what happened  

Pictures and videos of the escalator and the area surrounding where it happened 

Reports from maintenance and inspections 

Medical reports and treatment plans related to your injuries 
A knowledgeable personal injury attorney knows what to look for and how to build a strong case. Once we are working together, we will start our investigation as quickly as possible to compile the evidence you need to prove liability. 
Click to contact our Escalator Injury Lawyers today
Schedule Your Free Consultation With Van Law Today
If you or a loved one has been injured in an escalator accident, contact us as soon after the accident as possible. Nevada's statute of limitations gives you two years to file a lawsuit from the date of the accident. 
Our team at Van Law understands what you are going through and we are here to help. Schedule your free consultation to see how you can take action legally and fight for the justice you and your family deserve. 
Client Testimonials
These guys are amazing. Helped me throughout the process. Always there when I need help. Inititailly called a law firm (the one that has lots of ads on the radio), but they declined my case. Van Law Firm accepted my case without a second thought! Kudos to Daniel, my case manager, and Amanda who expedited my payment process. Highly recommended.
Milby Mags
Got in an accident at the beginning of the year and they have been awesome, especially with it being my first accident and me being like this. They have been very communicated, stayed in contact with me the whole time, giving me updates when there were any and even when there weren't and answered any question I had. I would recommend them to anyone. Everyone I have talked to there has been very friendly. I would give them a 10 out of 10.
Ethan Gullet
They made sure that my insurance company covered what I paid for them to which included the gap for my car that was totaled. My medical costs were taken care of and reduced substantially so I was able to get more on my settlement. My case manager, Will Garcia, was always helpful in assisting me and answering any questions I had. They really did an amazing job with my case. I would definitely recommend them to anyone in need of this type of legal help. Most lawyers do not help you with the recovery of the car and rental etc. They are amazing.
Teresa Cuthbertson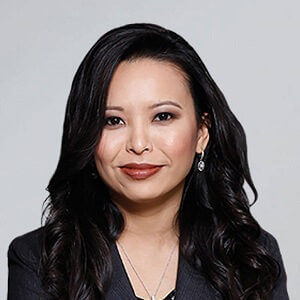 Have you been injured? We can help.
Fill out the form below, and we will get back to you very soon.