When you go into Target to buy a few items, you probably don't think you could have a slip and fall accident that can cause serious injuries, including head injuries, neck injuries, and broken bones. Unfortunately, this is a reality for some shoppers.
If this has happened to you or someone you know, a Nevada Target slip and fall lawyer from Van Law can help you file a claim against Target and pursue financial compensation for your medical costs and other damages. We will gather the evidence we need to build a strong claim and then negotiate the highest settlement possible. We will even go to court for you if needed.
Can I Get Compensation for a Slip and Fall Accident in Target?
Many people who slip or trip and fall in a retail store wonder if they could receive compensation for their fall-related expenses. They may not know the laws about these kinds of injuries and who is legally responsible to pay them.
According to Nevada premises liability rules, you could receive compensation if:
You fell because of an unsafe condition in the store, and
The store owner or manager knew or should have known about the unsafe condition.
If you are unsure whether you have a claim, our lawyers can evaluate your case and determine if you may be entitled to compensation.
How Much Compensation Can I Get?
The settlements and awards for slip and fall cases vary significantly. Some people experience a fall and only suffer a few scrapes and bruises. However, some people experience catastrophic injuries that require long-term medical treatment and have a dramatic impact on the person's life. In fact, the Mayo Clinic reports that falling is the number one cause of traumatic brain injuries.
The compensation you could receive depends on the severity of your accident, the extent of your injuries, and the financial losses you incurred because of the fall.
Compensation may be available for the following losses:
Medical expenses: Did you need to go to the hospital or the doctor's office after the fall? These medical expenses may be compensable. You could also be entitled to compensation for rehabilitative care, medications, X-rays, follow-up appointments, and more.
Lost income: If you fell and suffered an injury that kept you out of work, we can demand compensation for your lost income. Even if you took paid time off, you could recover money for your lost income.
Lost earning capacity: A severe fall accident can limit a person's ability to work. They may only be able to work a few hours a week or can only work certain jobs. Some slip and fall victims are permanently disabled. If your ability to work was reduced because of your slip and fall injuries, we can pursue compensation for your lost earning capacity.
Property damage: Was your cellphone or other personal property damaged in the fall? If so, you may be entitled to compensation for your property damage.
Pain and suffering: Being hurt in a slip and fall accident is painful and emotionally taxing. You could receive compensation for physical pain, mental and emotional stress, reduced quality of life, and other non-financial harms.
For a free legal consultation with a target slip and falls lawyer serving Nevada, call (725) 900-9000
How Our Legal Team Can Help You During Your Nevada Target Slip and Fall Case
When you suffer a slip and fall accident, you may not know where to begin when it comes to filing a personal injury claim. That is where the team at Van Law comes in. Our lawyers know Nevada premises liability law, and we know how to build successful slip and fall claims.
At Van Law, our Nevada slip and fall lawyers can:
Investigate the incident and gather evidence: To win your compensation case, you must prove Target knew or should have known about the hazard and did not warn customers about it. We will gather evidence of Target's negligence and the injuries you suffered because of it.
Update you on your case: You do not have to worry about being kept in the dark when you work with Van Law. We will explain all developments in your case.
Determine liability: If your slip and fall accident occurred in Target, the store may be liable for damages. However, other parties may be liable as well. We will determine who is legally responsible for your damages.
Determine your case's value: Our attorneys will account for every expense you will face because of your slip and fall accident, and we will include it in the claim.
Work with expert witnesses such as doctors or vocational rehabilitation specialists: We may consult with outside experts to build the strongest case possible and work to maximize your recovery.
Negotiate with the store and insurance company: Most slip and fall cases are settled out of court. We can develop a negotiation strategy and pursue the maximum settlement possible. We will help you avoid accepting a settlement that doesn't meet your needs.
File all necessary legal paperwork and documentation: You do not need to deal with paperwork while recovering. Let us take care of that for you.
Represent you in court: We can represent you in court if we cannot reach an appropriate settlement through negotiations.
Advocate for your rights: The most important thing we will do in your case is advocate for your rights and interests. We will be in your corner every step of the way.
Nevada's Statute of Limitations Can Affect Your Slip and Fall Case
Nevada has a two-year statute of limitations for slip and fall claims. (NRS § 11.190(4)(e)). Lawsuits filed more than two years after the fall accident may be dismissed by the court. It is best to start on a personal injury claim as soon as possible after the injury.
Nevada Target Slip and Falls Lawyer Near Me (725) 900-9000
Call Van Law for Help from a Nevada Target Slip and Fall Lawyer Today
If you or a loved one slipped and fell in Target, our Nevada slip and fall attorneys can help you file a compensation claim. You may be entitled to reimbursement for medical expenses, pain and suffering, and more. Call Van Law today for a free, no-obligation case review to get started.
Client Testimonials
These guys are amazing. Helped me throughout the process. Always there when I need help. Inititailly called a law firm (the one that has lots of ads on the radio), but they declined my case. Van Law Firm accepted my case without a second thought! Kudos to Daniel, my case manager, and Amanda who expedited my payment process. Highly recommended.
Milby Mags
Got in an accident at the beginning of the year and they have been awesome, especially with it being my first accident and me being like this. They have been very communicated, stayed in contact with me the whole time, giving me updates when there were any and even when there weren't and answered any question I had. I would recommend them to anyone. Everyone I have talked to there has been very friendly. I would give them a 10 out of 10.
Ethan Gullet
They made sure that my insurance company covered what I paid for them to which included the gap for my car that was totaled. My medical costs were taken care of and reduced substantially so I was able to get more on my settlement. My case manager, Will Garcia, was always helpful in assisting me and answering any questions I had. They really did an amazing job with my case. I would definitely recommend them to anyone in need of this type of legal help. Most lawyers do not help you with the recovery of the car and rental etc. They are amazing.
Teresa Cuthbertson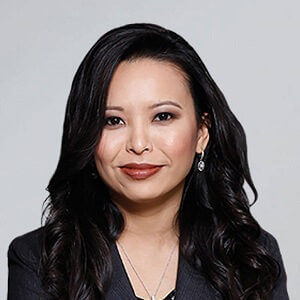 Have you been injured? We can help.
Fill out the form below, and we will get back to you very soon.