There is no average settlement for a motorcycle accident injury. The amount of money you can recover depends on the details of your case. Several factors influence the amount of money an injured motorcyclist can receive through a personal injury claim or lawsuit.
If you or a loved one sustained injuries in a motorcycle crash, you may qualify for financial compensation. A personal injury settlement could cover your past and future medical expenses, lost income from being unable to work, repair bills, and more. A motorcycle accident lawyer in Las Vegas, Nevada can provide valuable legal support and guidance during your case.
Compensation You Could Receive Through a Motorcycle Accident Injury Settlement
Compensation from a personal injury settlement could help you cover the financial losses you suffered because of the motorcycle accident. You may have needed emergency medical care, specialist consultations, or physical therapy. Your motorcycle may have been damaged or destroyed. You might not be able to work for days, weeks, or longer while you heal from your injuries.
Working with a personal injury attorney experienced in motorcycle crash cases is highly recommended if your accident resulted in injuries. Your lawyer will fight for a fair settlement. Some of the most common types of damages in a motorcycle accident case include the following:
Reimbursement for Property Damage Costs
If you are like most motorcyclists, the value of your bike extends well beyond its monetary value. You've probably spent a significant amount of time and energy on your motorcycle and seeing it damaged or destroyed in an accident only amplifies your suffering.
The at-fault party's insurance company should reimburse you for the cost of repairing or replacing your motorcycle, but the insurance company may be less than cooperative. Your lawyer can insist on appropriate compensation for the cost of repairing your bike. If the motorcycle is beyond repair, you may be reimbursed for the value of the motorcycle.
Compensation for Medical Expenses Resulting from the Motorcycle Collision
Motorcycle crashes often lead to severe injuries such as broken bones, spinal cord injuries, road rash, traumatic brain injury (TBI), back injuries, and more. You could be reimbursed for expenses related to:
Emergency room care

Doctor's appointments

Hospitalization

Rehabilitative care

Surgery

Diagnostic testing and imaging tests such as X-rays or CT scans

Medical treatment and procedures

Medication

Medical equipment and devices

Mental health counseling for PTSD or other psychological conditions resulting from the crash
Compensation for the Income You Couldn't Earn While Recovering
Lost income damages may also be included in a motorcycle accident settlement. These damages compensate you for the financial hardship caused by being out of work. Lost income includes wages, bonuses, overtime pay, and other income you couldn't earn because of your motorcycle accident injuries.
Suppose the motorcycle accident victim needs to attend follow-up doctor's visits or physical therapy after the crash and must miss work to do so. In that case, the motorcycle accident settlement might include this future lost income as well.
Lost Earning Potential Caused by Motorcycle Accident Injuries
If you sustained injuries resulting in long-term or permanent impairment, you could also qualify for compensation for your lost earning potential. Earning potential or earning capacity is a person's ability to make money.
If you can't perform your job because a motorcycle crash left you impaired or disabled, this can increase your settlement amount significantly. If you must take a lower-paying job because of your injuries, you could receive compensation equal to the difference between your pre-accident earnings and your post-accident earnings.
Non-Economic Damages in a Settlement for a Motorcycle Accident Injury
Motorcycle accidents often cause severe, excruciating injuries. Even if you receive medical attention and pain medication, you might still be left with severe physical pain and uncomfortable symptoms. You may also be suffering from emotional and psychological symptoms like anxiety, depression, or post-traumatic stress disorder (PTSD).
Motorcycle riders may qualify for financial compensation for the physical and emotional distress caused by the motorcycle crash. Non-economic damages compensate you for the intangible—but very real—emotional toll the accident took on you. They address the damage the accident had on your mental well-being and quality of life.
Non-economic damages may also include compensation for disfigurement or scarring caused by your injuries, which can have a major psychological impact on an accident victim.
For a free legal consultation, call (725) 900-9000
Your Legal Options After Suffering a Motorcycle Accident Injury
While every case differs, many motorcycle accident cases begin with insurance claims. The at-fault driver's insurance company is typically expected to reimburse accident victims for their losses. However, auto insurance companies use many different tactics to avoid paying an adequate amount.
Many people choose to work with a personal injury lawyer during their motorcycle accident claims. Their lawyer advocates on their behalf, negotiates with the insurance company, and fights for an adequate payout.
Many motorcycle accident cases are settled long before a personal injury lawsuit is filed. However, in some cases, it is only when the personal injury lawyer brings a lawsuit against the insurance company that the insurance company finally agrees to an adequate payout. In rare cases, a motorcycle accident case could go to trial.
Van Law Can Fight for a Motorcycle Accident Injury Settlement on Your Behalf
When you're recovering from serious motorcycle accident injuries, the last thing you want to worry about is a complicated legal claim. Let a personal injury attorney from Van Law represent you during your case and fight for a fair settlement. While there is no average payout, we can assess your case to determine its value.
Our law firm offers free initial consultations for injured riders. We also operate on a contingency-fee-basis, meaning you don't owe us payment unless we obtain a monetary settlement or verdict for you. Call our office today and schedule a free consultation to discuss your case and learn more about how a personal injury lawyer can help you.
Client Testimonials
These guys are amazing. Helped me throughout the process. Always there when I need help. Inititailly called a law firm (the one that has lots of ads on the radio), but they declined my case. Van Law Firm accepted my case without a second thought! Kudos to Daniel, my case manager, and Amanda who expedited my payment process. Highly recommended.
Milby Mags
Got in an accident at the beginning of the year and they have been awesome, especially with it being my first accident and me being like this. They have been very communicated, stayed in contact with me the whole time, giving me updates when there were any and even when there weren't and answered any question I had. I would recommend them to anyone. Everyone I have talked to there has been very friendly. I would give them a 10 out of 10.
Ethan Gullet
They made sure that my insurance company covered what I paid for them to which included the gap for my car that was totaled. My medical costs were taken care of and reduced substantially so I was able to get more on my settlement. My case manager, Will Garcia, was always helpful in assisting me and answering any questions I had. They really did an amazing job with my case. I would definitely recommend them to anyone in need of this type of legal help. Most lawyers do not help you with the recovery of the car and rental etc. They are amazing.
Teresa Cuthbertson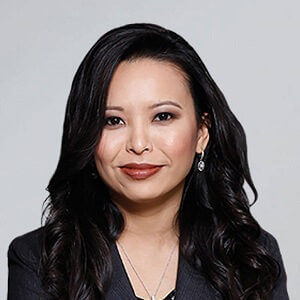 Have you been injured? We can help.
Fill out the form below, and we will get back to you very soon.