The U.S. Food and Drug Administration (FDA) refers readers to a medical device recall database sorted by year. You can consult these resources to know if your hernia mesh was recalled. If regulators or manufacturers remove your device from the market, you may have grounds to sue.
What Is a Hernia Mesh?
Hernia mesh is a key feature of many hernia surgeries, although some do not require a mesh. When a doctor works to close the gap in the muscular wall (the hernia), they may use some sort of mesh to patch the hernia.
Membranes notes that hernia mesh technology dates back to 1891, although the materials used to make hernia meshes have evolved since then. Even so, many of the hernia mesh technologies today have proven defective.
What Are Reported Problems With Hernia Mesh Devices?
The FDA cites several health complications related to hernia mesh devices, including:
Pain related directly to the hernia mesh

Infection, which can spread to other parts of your body if not treated quickly and thoroughly

Recurrence of the hernia

Scar tissue sticking together

Obstruction of the small or large intestine

Fluid buildup at the site of the hernia mesh

Perforation of organs and tissues near the hernia mesh
This is not the full extent of complications the FDA lists. Some of these potential complications can be life-threatening.
Particularly concerning is the possibility that someone who has undergone hernia mesh surgery will not know what to expect. They may dismiss serious health complications as routine symptoms of surgery, allowing the condition to worsen.
If you or a loved one have suffered adverse health events due to a defective hernia mesh device, you can seek compensation for your damages.
Which Hernia Mesh Devices Have Been Recalled So Far?
Several hernia mesh devices have been recalled, including the following:
Ethicon Physiomesh Flexible Composite Mesh (market withdrawal, not recall)

Ethicon Proceed, Surgical Mesh,

Atrium Medical C-QUR Mesh

Parietex Composite Parastomal Mesh

Bard Composix Kugel Hernia Patch

Gentrix Surgical Matrix
Additional devices may be recalled by the time you read this. You can check the FDA's medical device recalls website to see if your device is under recall.
The FDA notes that recalled hernia mesh devices have accounted for most of the reported adverse health events. If you or your loved one received one of the hernia mesh devices now known to be defective, the manufacturer may be liable for your damages.
For a free legal consultation, call (725) 900-9000
I Have Suffered Complications Following Hernia Mesh Surgery: What Should I Do?
Unfortunately, many victims of defective medical devices don't find out about the defects until it's too late. This is true of those who receive defective hernia mesh devices, only to find out the device has dangerous defects.
If you or a loved one has suffered health problems because of a defective hernia mesh device, you may:
Get all the medical care you need without concern about the cost:

The health of defective hernia mesh victims is the priority. Never let expenses stand between you and adequate medical care. Our team will work hard to recover all the medical costs you or your insurer must pay.

Retain our firm to seek compensation for your damages:

Once a hernia mesh victim takes care of their immediate health needs, they can hire our firm to seek compensation for damages. The sooner you allow us to start the legal process, the sooner we can start working toward resolving your case.
Medical device manufacturers have the means to test their products thoroughly. When a product manufacturer sells a device that proves defective, it should compensate victims for the damages it has caused.
What Damages Should Victims of Defective Hernia Mesh Devices Get Compensation For?
Once you learn your hernia mesh device is under recall, you will know you are or have been at risk of a manufacturer's negligence. This could make the manufacturer liable for all damages related to the defective device, including:
Pain and suffering:

Physical pain, emotional distress, anxiety associated with medical procedures, sleeplessness, depression, and lost quality of life are just some types of pain and suffering you may experience.

Medical expenses:

Any medical costs related to the defective hernia mesh, including the cost to implant and remove it, may entitle you to compensation.

Professional damages:

If surgeries, injuries, the healing process, and other circumstances related to a defective mesh cost you income, we'll seek compensation.
Our team will complete a thorough, detailed record of your damages. This will be our guide as we fight for your settlement or verdict.
Click to contact our personal injury lawyers today
Call Van Law Today for Your Free Consultation About a Defective Hernia Mesh Device
A defective medical device lawyer from Van Law will demand the financial recovery that you deserve. We lead product liability cases, require no upfront fees or costs from you, and only receive a fee if we recover compensation for you.
Call Van Law today for your free consultation.
Client Testimonials
These guys are amazing. Helped me throughout the process. Always there when I need help. Inititailly called a law firm (the one that has lots of ads on the radio), but they declined my case. Van Law Firm accepted my case without a second thought! Kudos to Daniel, my case manager, and Amanda who expedited my payment process. Highly recommended.
Milby Mags
Got in an accident at the beginning of the year and they have been awesome, especially with it being my first accident and me being like this. They have been very communicated, stayed in contact with me the whole time, giving me updates when there were any and even when there weren't and answered any question I had. I would recommend them to anyone. Everyone I have talked to there has been very friendly. I would give them a 10 out of 10.
Ethan Gullet
They made sure that my insurance company covered what I paid for them to which included the gap for my car that was totaled. My medical costs were taken care of and reduced substantially so I was able to get more on my settlement. My case manager, Will Garcia, was always helpful in assisting me and answering any questions I had. They really did an amazing job with my case. I would definitely recommend them to anyone in need of this type of legal help. Most lawyers do not help you with the recovery of the car and rental etc. They are amazing.
Teresa Cuthbertson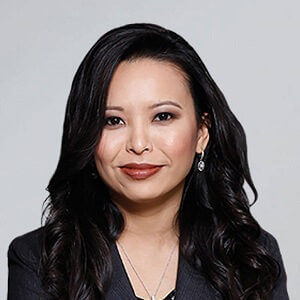 Have you been injured? We can help.
Fill out the form below, and we will get back to you very soon.