The reasonable person standard is the standard the courts use to determine whether negligence or another form of unlawful behavior occurred. Essentially, it questions whether a reasonable person would have acted similarly or differently in a given situation.
This standard is key to establishing the negligence of another party and liability for accident-related injuries and losses. It can also apply to sexual abuse and assault cases. A lawyer's ability to prove a case using this standard can often mean the difference between obtaining fair compensation and walking away empty-handed.
How the Reasonable Person Standard Applies to Personal Injury Cases
When trying a personal injury case, courts will ask the question of what a hypothetical reasonable person would have done in the given circumstances.
For example, if a driver hit an oncoming car after running a stop sign, the court would consider whether a reasonable person would have ended up causing the accident. In this case, they would not have since a reasonable person would have followed the traffic laws and stopped at the stop sign, thus avoiding a collision with oncoming traffic.
The Reasonable Person Standard Could Imply Other Liable Parties
Courts can apply the reasonable person standard to establish that other, less obvious parties bear some liability for an accident. Using a similar example, if a driver crashes into another car because their brakes are faulty, the manufacturer of the brakes would bear liability, not the driver. In a product liability case, a reasonable person would have no control over the design, manufacturing, and marketing of the brakes on their car.
The reasonable person standard also applies to slip and fall accident cases. For instance, if a store owner fails to place a sign around a hazard they cannot immediately address, a reasonable person may not exercise precaution when traversing the area. This would constitute negligence on the part of the store owner.
For a free legal consultation, call (725) 900-9000
How the Reasonable Person Standard Applies to Sexual Abuse and Assault Cases
The reasonable person standard can also come into play in sexual abuse and sexual assault cases. When employers set guidelines and protocols for their employees, they have to establish a professional and safe environment.
If an incident occurs, they have to set aside personal biases about how they would have reacted to alleged abuse or assault. They must ask whether a reasonable person would have deemed the behavior as such.
When Is the Reasonable Person Standard Used, and Who Makes the Final Decision?
Many personal injury cases begin as insurance claims, during which the injured party and the liable party negotiate a settlement to cover accident-related expenses. Insurance adjusters may use this standard to determine who bears the fault for an accident and how much fault they bear.
Still, insurance companies may attempt to undervalue or outright deny claims, but they risk facing the injured party in court afterward. When a victim files a personal injury lawsuit or a wrongful death lawsuit, the decision lies in the hands of the court, usually via either a judge or jury.
The court will apply the reasonable person standard and make its own determination of negligence and liability. Then, it can order the insurance company or defendant to pay compensation to the plaintiff.
Click to contact our personal injury lawyers today
A Lawyer from Our Firm Can Help You Learn More About the Reasonable Person Standard and How It May Apply to Your Case
If you or a loved one suffered injuries in an accident, you don't have to handle your legal case alone. Instead of fretting over legal jargon, such as the reasonable person standard, you can focus on your recovery while a law firm handles your case.
If you are concerned about how you're going to afford a lawyer, know that most personal injury firms operate on a contingency basis. This means they require no upfront fee to get started on your case. Instead, they take a percentage of your potential compensation.
A Lawyer Can Help Prove Another Party's Negligence
Whether you are filing an insurance claim, a personal injury lawsuit, or a wrongful death lawsuit, a lawyer can help establish the negligence of another party. They can gather evidence, such as:
Police reports and incident reports
Video footage and pictures of the scene of the accident
Medical records and bills
These documents can go a long way when determining fault. Once an attorney identifies the liable party and demonstrates their negligence, they can then seek compensation for your losses, including your medical expenses and pain and suffering.
Complete a Free Case Evaluation form now
Van Law Can Explain the Reasonable Person Standard and Handle Your Case
Van Law proudly serves accident victims and sexual abuse survivors in Las Vegas, Nevada, and Washington State. You deserve justice, and we can help. While you focus on your recovery and well-being, we can handle your case from start to finish.
Feel free to contact us for a free consultation. We can get started on your case immediately to avoid missing any relevant deadlines.
Client Testimonials
These guys are amazing. Helped me throughout the process. Always there when I need help. Inititailly called a law firm (the one that has lots of ads on the radio), but they declined my case. Van Law Firm accepted my case without a second thought! Kudos to Daniel, my case manager, and Amanda who expedited my payment process. Highly recommended.
Milby Mags
Got in an accident at the beginning of the year and they have been awesome, especially with it being my first accident and me being like this. They have been very communicated, stayed in contact with me the whole time, giving me updates when there were any and even when there weren't and answered any question I had. I would recommend them to anyone. Everyone I have talked to there has been very friendly. I would give them a 10 out of 10.
Ethan Gullet
They made sure that my insurance company covered what I paid for them to which included the gap for my car that was totaled. My medical costs were taken care of and reduced substantially so I was able to get more on my settlement. My case manager, Will Garcia, was always helpful in assisting me and answering any questions I had. They really did an amazing job with my case. I would definitely recommend them to anyone in need of this type of legal help. Most lawyers do not help you with the recovery of the car and rental etc. They are amazing.
Teresa Cuthbertson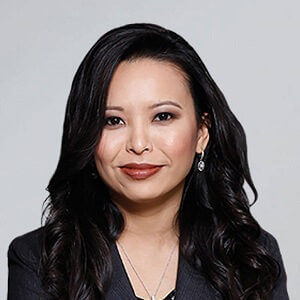 Have you been injured? We can help.
Fill out the form below, and we will get back to you very soon.