Having knowledgeable and experienced sexual abuse attorneys on your side during your civil case is the best resource to help you hold the abuser and/or any other liable parties accountable. At Van Law, our attorneys can file your civil claim or lawsuit against those who hurt you, seeking compensation and accountability on your behalf.
Our Nevada sexual abuse lawyeris prepared to fight for survivors of abuse in Las Vegas. We have experience holding abusers accountable and helping our clients pursue fair compensation. Our team can also manage all the details of your case for you.
Our Attorneys Can Manage the Legal Process for You
In Nevada, sex crimes are punished harshly with incarceration, fines, fees, and sometimes, sex offender registration. Any felony or misdemeanor charge in the state with a sexual component is then classified as a sex crime. However, criminal charges and a conviction are not always possible.
Even when convictions are possible, they do not secure the compensation necessary to help sexual abuse survivorsovercome their emotional and physical injuries and the financial harm they suffered. This is where civil lawsuits filed by our law firm can help.
When you hire one of our Las Vegas personal injury lawyers, you have an advocate on your side. On your behalf, our team can handle tasks such as:
Negotiating for a fair settlement

Investigating your case and collecting evidence

Filing a lawsuit against the liable party

Explaining the laws that may apply to your case

Determining the total value of your case
We understand that it can be difficult to discuss the details of your sexual abuse case. Our team aims to make you feel as comfortable as you can when you speak about your case with us. We often represent clients who have not spoken to anyone outside of trusted family or friends about the abuse they endured. We want to provide a space where you feel empowered to speak about your experiences and know that we hear you and support you.
Let Our Attorneys Help You Recover Damages in Your Nevada Case
Sexual abuse survivors may be entitled to compensation. Sexual abuse attorneys in Las Vegas can determine which damages you can recover based on the facts of your case.
Recoverable damages could include:
Pain and suffering

Mental anguish

Medical costs

Lost income

Reduced earning capacity

Reduced quality of life
For a free legal consultation with a sexual abuse lawyer serving Las Vegas, call (725) 900-9000
Our Lawyers Know the Facts of Sexual Abuse Cases
Sexual abuse is a crime, especially when the victim is a child. If convicted of a sex crime, defendants cannot remove those charges from their criminal record. The term "sexual crime" can pertain to a wide range of different incidents, including but not limited to:
Rape

Statutory rape

Groping or inappropriate touching

Lewdness

Indecent exposure

Sex trafficking

Incest

Sex between pupils and school employees

Child pornography

Coercion

Sexting or other related activity with a minor
It is important to remember that criminal cases and civil cases are legally different. While a criminal case requires showing guilt beyond a reasonable doubt, a civil case only asks for counsel to prove it is more likely than not that the party caused your injuries. This makes it possible to win many civil cases with evidence that is not strong enough for a criminal conviction.
Sexual abuse claims, like other personal injury claims, can be settled in or out of court. If a case proceeds to litigation, circumstantial evidence is key, as that is often what builds a victim's argument. Any witness statements, potentially incriminating texts and communication, or medical expert testimony are critical to help prove your case.
We understand that coming forward with a sexual abuse claim is one of the scariest things a victim can do. That is why our staff maintains 100 percent confidentiality and professionalism in all that we do. We want victims to see us as a safe space, there to protect them and fight for their rights.
Las Vegas Sexual Abuse Lawyer Near Me (725) 900-9000
Understanding Nevada Case Deadlines
The statutes of limitations on civil sex abuse cases in Nevada have recently changed. While there are still limits on pressing criminal charges against perpetrators in some cases, there is no deadline for suing for compensation and holding the liable parties accountable.
In 2021, Nevada lawmakers eliminated the statute of limitation for child sex abuse victims to sue the perpetrator or others involved in their abuse. Doing so allows survivors to pursue a civil case against those responsible for their injuries even years later.
In May 2023, Governor Joe Lombardo signed the Justice for Victims of Crime bill, also known as SB129. This bill eliminates the civil statute of limitations for adult victims of sexual assault. As a result, an attorney may be able to pursue a case for you regardless of when your abuse occurred.
Click to contact our Sexual Abuse Lawyers today
Our Las Vegas Sexual Abuse Attorneys Are Here to Help
If you or a loved one has been the victim of sexual abuse, contact the experienced team of attorneys at Van Law. We handle civil cases against individuals, institutions, and organizations responsible for sexual abuse, injuries, and emotional harm.
Our skilled personal injury lawyers have negotiated over $50 million in settlements for our clients, and that's not counting what we can recover for you. Call our Las Vegas office today to see what compensation you may be eligible to receive. No obligation consultations are always free.
Contact usnow to get started with a confidential, complimentary, and no-obligation case review.
Client Testimonials
These guys are amazing. Helped me throughout the process. Always there when I need help. Inititailly called a law firm (the one that has lots of ads on the radio), but they declined my case. Van Law Firm accepted my case without a second thought! Kudos to Daniel, my case manager, and Amanda who expedited my payment process. Highly recommended.
Milby Mags
Got in an accident at the beginning of the year and they have been awesome, especially with it being my first accident and me being like this. They have been very communicated, stayed in contact with me the whole time, giving me updates when there were any and even when there weren't and answered any question I had. I would recommend them to anyone. Everyone I have talked to there has been very friendly. I would give them a 10 out of 10.
Ethan Gullet
They made sure that my insurance company covered what I paid for them to which included the gap for my car that was totaled. My medical costs were taken care of and reduced substantially so I was able to get more on my settlement. My case manager, Will Garcia, was always helpful in assisting me and answering any questions I had. They really did an amazing job with my case. I would definitely recommend them to anyone in need of this type of legal help. Most lawyers do not help you with the recovery of the car and rental etc. They are amazing.
Teresa Cuthbertson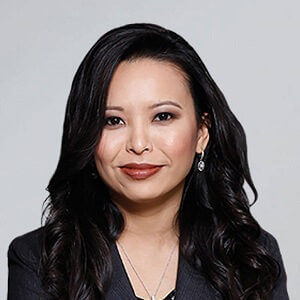 Have you been injured? We can help.
Fill out the form below, and we will get back to you very soon.