If you are a firefighter or the loved one of a firefighter, and you or your loved one suffered from aqueous firefighter foam exposure, you could be eligible for financial compensation. Other injured parties are pursuing compensation for medical bills, pain and suffering, lost income, and more. At Van Law, we represent clients who qualify to file or join existing aqueous firefighter foam AFFF lawsuits.
You can navigate the legal landscape and hold the negligent party accountable with legal support, and we can help. Our team will review your case for free, learn about your exposure, and ask questions about your health. Then, when we establish your qualification for compensation, we fight hard for the best possible financial outcome for you. Time limits may affect your case, so start your pursuit of financial recovery immediately.
Compensation We Fight to Recover for Victims of AFFF Exposure
Firefighters face closer and more frequent exposure to AFFF than others, but they are not the only ones at risk. Military personnel, their families, and civilians who live near military bases also suffer exposure to its dangers.
No matter how your exposure occurred, you could qualify for compensation. When our mass torts lawyerhandles your case, they will assess your potential financial recovery. In most cases, we can recover the following damages:
All past, present, and future medical care

All past, present, and future lost income

All ongoing physical pain and suffering

All ongoing mental and emotional distress
Understanding the different types of compensation that you can pursue can be challenging. You do not have to assess your recoverable damages on your own. Our legal team will ensure no valid financial expenses or losses are overlooked when assigning a value to your case. We also ensure your case is not undervalued or underpaid.
Our Law Firm Will Ensure Your Case Meets All Relevant AFFF Lawsuit Deadlines
Like all civil lawsuits, this one has a filing deadline that must be met. Our legal team will explain all state and federal laws that impact your case, including the statute of limitations. We know how critical the timing of your lawsuit is. We also know the costs of an expired filing deadline, including inadvertently forfeiting your right to file.
Do not hesitate to put our law firm to work on your case right away. Our team will ensure the filing deadline is correctly interpreted. We will also explain any factors that might cause it to change and make sure to file your lawsuit on time.
For a free legal consultation with a aqueous firefighter foam afff lawyer serving Nationwide, call (725) 900-9000
The Dangers of Aqueous Firefighter Foam AFFF Lawsuits Exposure
Exposure to dangerous firefighter foam can occur in a myriad of ways. As recently as December 2022, a spill of about 1,100 gallons of AFFF led to contamination in Hawaii. Others may have been exposed to AFFF via their source of employment, including those working at companies and plants where AFFF is manufactured.
Exposure can also impact:
Military personnel

Military families

Aviation operations

Industrial storage facilities

Oil refineries

Fuel storage facilities

Oil tankers

Offshore oil platforms
Our team at Van Law is helping people injured by exposure or contamination file aqueous firefighter foam AFFF lawsuits. We do all the hard work and handle all the details involved in building your case and will not stop fighting for you and your family.
Carcinogens Identified in AFFF
According to the U.S. Fire Administration (USFA), exposure to firefighting foam is dangerous because of the carcinogens it contains. This can include per- and polyfluoroalkyl substances (PFAS), chemical compounds found in AFFF.
Exposure to AFFF's carcinogens can build up in the body to dangerous levels, which, in turn, can cause various cancers. Cancers identified with AFFF exposure include kidney, bladder, and testicular cancer. Exposure has also been connected to thyroid disease.
Nationwide Aqueous Firefighter Foam AFFF Lawyer Near Me (725) 900-9000
The Benefits of Hiring Our Law Firm to Support Your AFFF Case
Injured parties and their survivors are filing lawsuits for the damage to their health caused by AFFF exposure. At Van Law, our team is passionate about seeking monetary compensation for our injured clients. When our law firm accepts your case, we will:
Review your details at no cost or obligation to you

Assess your damages and assign a value to your case

Consult industry, medical, and subject matter experts

Explain your rights and the foam manufacturer's responsibilities

Ensure we file your potential lawsuit on time
You do not have to establish a connection between your damaged health or prepare your case on your own. Leave the hard work of building your case to our client-focused team while you concentrate on restoring your physical and emotional health.
Five-Star Reviews and Testimonials From Previous Van Law Clients
Our legal team is committed to providing 360-degree support for every injured client we serve. When they share their experience with our team, previous clients have the following to say:
Jackin Ralph:

This was the best law firm experience I have ever had in my life and I have had several. Van Law Firm is the best in Vegas and the only law firm I will ever use.

Darla Storm:

I want to thank Van Law Firm for the hard work and dedication they put into my case. My case manager Norma was great and explained everything in detail and answered any questions I had.
Read additional reviews on our testimonials pageand learn more about our commitment to providing outstanding legal service to every client we represent.
Click to contact our Mass Torts Lawyers today
Contact Our AFFF Team for Your Free Consultation
If your health or the health of someone you love suffered because of exposure to aqueous firefighter foam, our team at Van Law can help you seek financial compensation. With our guidance and support, you can recover the costs of any medical or other expenses related to AFFF.
Contact one of our team members to learn more about aqueous firefighter foam AFFF lawsuits and your right to financial recovery. Get started today with a free case review.
Client Testimonials
These guys are amazing. Helped me throughout the process. Always there when I need help. Inititailly called a law firm (the one that has lots of ads on the radio), but they declined my case. Van Law Firm accepted my case without a second thought! Kudos to Daniel, my case manager, and Amanda who expedited my payment process. Highly recommended.
Milby Mags
Got in an accident at the beginning of the year and they have been awesome, especially with it being my first accident and me being like this. They have been very communicated, stayed in contact with me the whole time, giving me updates when there were any and even when there weren't and answered any question I had. I would recommend them to anyone. Everyone I have talked to there has been very friendly. I would give them a 10 out of 10.
Ethan Gullet
They made sure that my insurance company covered what I paid for them to which included the gap for my car that was totaled. My medical costs were taken care of and reduced substantially so I was able to get more on my settlement. My case manager, Will Garcia, was always helpful in assisting me and answering any questions I had. They really did an amazing job with my case. I would definitely recommend them to anyone in need of this type of legal help. Most lawyers do not help you with the recovery of the car and rental etc. They are amazing.
Teresa Cuthbertson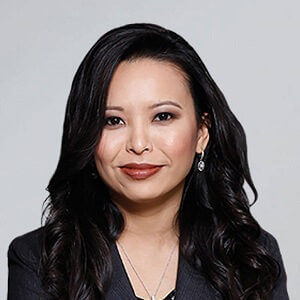 Have you been injured? We can help.
Fill out the form below, and we will get back to you very soon.