If you or a loved one routinely used talcum powder and have developed cancer (such as lung, mesothelioma, or ovarian cancer), you may have been exposed to asbestos-tainted talc. Asbestos is a known carcinogen. As a result, the routine hygienic use of baby powder products containing talcum powder may also be carcinogenic.
Thousands of lawsuits are now pending against talc manufacturers and other potentially responsible parties by people fighting cancer or the families of those who've lost their fight. Our mass torts lawyers are prepared to stand by your side in the battle to recover compensation for the harm you have suffered.
Compensation Available in Talcum Powder Cancer Cases
Plaintiff Deane Berg brought the first talcum powder lawsuit against Johnson & Johnson and others in 2013. After decades of using talcum powder for feminine hygiene, she was diagnosed in 2007 with ovarian cancer. In 2016, the jury found Johnson & Johnson negligent. (Reuters)
Since that time, thousands of other victims have come forward to file lawsuits for talcum powder cancer cases. There is a significant variation in compensation for the plaintiffs, as every case is unique. However, the largest awards for the existing cases have been six- and seven-figure amounts.
How much compensation you might recover will depend on the unique factors of your case. Generally, compensation might cover economic and non-economic damages, such as:
Medical expenses

, including but not limited to specialist care and treatment, surgeries, hospital stays, inpatient and outpatient rehab, medical equipment and devices, medications, adaptations to accommodate disabilities, and more

Loss of income

and future earnings, as serious illness and recovery can make it difficult to maintain normal work hours or make it impossible to ever resume work

Loss of enjoyment of life

, as illness can alter your ability to participate in the things you once enjoyed

Pain and suffering

can accompany serious illnesses and the treatments often necessary for those illnesses, and that pain can extend for months and years beyond the initial illness

Wrongful death damages

if you lost a loved one to their illness
Our attorneys will address issues specific to your case during an initial case review. We will help you get a sense of what types of damages you could seek.
Potential Liable Parties
There are several parties who may be liable for the harm you've suffered after using talcum powder and might be named as defendants. They include but are not limited to:
Manufacturers of body powders containing talc (such as Johnson & Johnson for their Shower to Shower and Baby Powder products)

Talc mining companies

Marketers of talcum powder

Distributors of talcum powder
Our attorneys at Van Law Firm will help you identify the defendant or defendants against whom you will bring your case.
The Cost of a Lawyer
At Van Law Firm, we offer a free initial consultation with our team. We invite you to share your story and allow plenty of time to ask and answer questions.
Once we move forward, our mass torts lawyers work on a contingency-fee basis, which means you pay no attorneys' fees unless we recover a settlement or judgment for you.
We understand that you may be under a lot of emotional and financial stress right now. We can help ease some of the strain by working on a contingency basis.
For a free legal consultation with a talcum powder lawyer serving Nationwide, call (725) 900-9000
About Van Law Firm's Mass Torts Lawyers
At Van Law Firm, compassion for your journey is our primary motivation. We believe the more than 500 five-star reviews we enjoy illustrate the fact that our clients come first.
Our recognitions include:
Avvo Clients' Choice Award

Martindale-Hubbell Client Champion – Platinum (2021)

The National Trial Lawyers – Top 100

Nevada Business Magazine – Legal Elite (2019)
A Word from Our Clients
Darla Stormshares, "I want to thank Van Law Firm for the hard work and dedication they put into my case. My case manager Norma was great and explained everything in detail and answered any questions I had."
Mary Turnersays, "My experience with this firm was great. I worked with Yesenia who kept me updated every step of the way and answered questions I had and they was a lot. Helped make sure my daughter was included as well."
Jackin Ralphshares, "This was the best law firm experience I have ever had in my life and I have had several. Vann Law Office is the best in Vegas and the only law firm I will ever use."
Nationwide Talcum Powder Lawyer Near Me (725) 900-9000
How a Talcum Powder Mass Tort Case Works
A tort is a legal action following a wrong done to an individual, either on purpose or by accident, which causes harm or injury to that person. So, a mass tortis when that wrong act or lack of action causes harm or injury to many people. The cause of the wrong done is the same, but the result of the harm or injury may be different for each person. For instance, one person using talcum powder on a routine basis may develop ovarian cancer and another person may develop mesothelioma.
In a mass tort, your lawsuit and the individual lawsuits of others who suffered harm or injury from using talcum powder will be combined into one mass legal action. However, the court views each lawsuit as a separate entity. That means your compensation will depend solely on your personal injury or illness and the losses you bore.
Joining with other plaintiffs for a mass tort action can enhance the strength of the individual cases.
Statute of Limitations for Mass Tort Cases
A statute of limitations is the set amount of time a state says you have to file a lawsuit after an injury. There are multiple variables to consider when determining how much time you have to file a mass tort case. After all, each state sets unique statutes of limitation. Also, product liability cases, such as talcum powder lawsuits, come with their own unique laws and procedures.
Our attorneys can reach a definitive answer to this complicated question. It is best to know how the statute of limitations affects your case as soon as you suspect that you may have a right to bring a lawsuit.
Should you miss the deadline for filing suit, you may not be able to file—and recovering compensation may not be possible. The statute of limitations applies to the time you have to file your lawsuit, not when the parties in the case reach a settlement or receive a verdict.
Common Types of Mass Torts
Circumstances that harm or injure many people, resulting in a mass tort case, may include:
Toxic contamination

, such as cancer-causing chemicals in a common weed killer

Catastrophes

, such as train wrecks caused by traveling at too high of a speed

Defective medical devices or drugs

, such as pacemakers with poor wire connectivity or drugs with harmful side effects for which no warning is given

Defective products

, such as airbags that explode rather than inflate in an accident
However, all mass torts come with unique circumstances and timelines. Our attorneys will explain these and other details to you as the case proceeds.
Those Who May File a Claim for Talcum Powder Cancer
Our attorneys will help you determine if your case is appropriate for a mass tort claim, but in general, you may be entitled to file suit if:
You used talcum powder for its intended or marketed purpose, such as for feminine hygiene, and developed cancer as a result.

You are the surviving family member of a loved one whose illness was related to the use of talc-based body powder.
The Phases of Your Mass Tort Case
Our attorneys approach your talcum powder mass tort case in a methodical manner. Steps include but are not limited to:
Reviewing your medical history

– We look at your medical history to show a link between your cancer and your use of talcum powder. We communicate with your medical specialists, compile statements from your care team, and review your diagnosis and prognosis.

Detailing your history of talcum powder usage

– We document your use of talcum powder over your lifetime, from childhood to the day you received your diagnosis. We note the brands you used, the frequency of use, and how you applied the powder.

Determining your harm's compatibility

– To join a mass tort action, the harm or injury you've sustained does not have to be identical to that experienced by others in the lawsuit, but the culprit or culprits must be the same. In your case, your cancer would have to be associated with the routine use of talcum powder. Our attorneys will investigate your claim to ensure that it is an appropriate fit with the others in the mass tort action. We will also evaluate other key cases in the suit and look at the strength of their evidence.

Filing a lawsuit

– Our mass torts attorneys will file a lawsuit for you against the party or parties deemed potentially liable for knowingly marketing and selling contaminated talcum powder. You and others filing a lawsuit may be scattered across the country rather than in one judicial district. However, some talcum powder cancer lawsuits have been consolidated into a single U.S. District Court.

Going to trial

– Initially, the mass torts attorneys in the case may choose a few cases to take to trial to see what happens. The results or verdicts can indicate which way all or most of the mass tort cases will go. If the outcome is favorable to you, this may encourage the defendants to come to the negotiation table with a more flexible attitude. At that time, we can explain what these initial trial results could mean for your case.

Negotiating a settlement or seeking a jury verdict

– You and others who are part of the mass tort action may receive an out-of-court settlement from the defendants. Our attorneys would represent you in this endeavor and speak for your interests in the face of major corporate defendants. However, the court may also award damages if the defendant does not agree to a settlement offer. No matter how the case concludes, we can work to ensure that you receive a fair amount of compensation that reflects your losses.
How Long It Takes to Recover a Settlement or Award
Mass tort actions may take years to settle or reach a verdict, as there could be hundreds or even thousands of plaintiffs. Our job as your mass torts lawyer is to keep you informed every step of the way and ensure you're never in the dark about your case.
Click to contact our Mass Torts Lawyers today
Mass Torts vs. Class Actions
A mass tort action and a class action are similar in that they're each made up of a group of people who experienced hardship caused by the same culprit. However, these two types of legal actions are organized in different ways.
In a mass tort, the attorneys bring a lawsuit for each individual. Any damages are awarded to each person and the amount received is varied, usually based on the level of harm to the individual. The talcum powder lawsuit against Johnson & Johnson, for example, is a mass tort.
In a class action, plaintiffs bring a single lawsuit against the defendant. Any damages awarded are divided between all those in the class action group. Our mass torts attorneys can tell you more about these differences and explain what they mean for your case.
Complete a Free Case Evaluation form now
Contact Our Mass Torts Lawyers Now
Our mass torts attorneys at Van Law Firm are here to represent you in your fight to recover compensation for the harm you've experienced due to the use of talcum powder. Your battle becomes our battle as we work to help you prepare and file your case, negotiate a settlement, or go to trial. We intend to do everything we can to help you get your life back.
Call today for a free consultation. Remember, you pay no attorneys' fees unless we win a settlement or verdict for you.
Client Testimonials
These guys are amazing. Helped me throughout the process. Always there when I need help. Inititailly called a law firm (the one that has lots of ads on the radio), but they declined my case. Van Law Firm accepted my case without a second thought! Kudos to Daniel, my case manager, and Amanda who expedited my payment process. Highly recommended.
Milby Mags
Got in an accident at the beginning of the year and they have been awesome, especially with it being my first accident and me being like this. They have been very communicated, stayed in contact with me the whole time, giving me updates when there were any and even when there weren't and answered any question I had. I would recommend them to anyone. Everyone I have talked to there has been very friendly. I would give them a 10 out of 10.
Ethan Gullet
They made sure that my insurance company covered what I paid for them to which included the gap for my car that was totaled. My medical costs were taken care of and reduced substantially so I was able to get more on my settlement. My case manager, Will Garcia, was always helpful in assisting me and answering any questions I had. They really did an amazing job with my case. I would definitely recommend them to anyone in need of this type of legal help. Most lawyers do not help you with the recovery of the car and rental etc. They are amazing.
Teresa Cuthbertson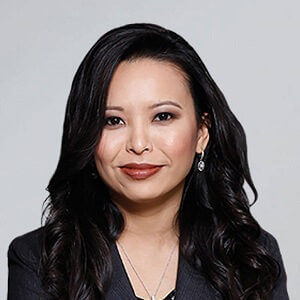 Have you been injured? We can help.
Fill out the form below, and we will get back to you very soon.