Earlier this year, in April 2023, multiple lawsuits claimed that several Bard PowerPort catheters had fractured or migrated after implantation due to the degradation of its tubing material. Since then, it has been estimated that at least 10 Bard PowerPort injury or wrongful death lawsuits have been filed.
What Is a Bard PowerPort Catheter?
The Bard PowerPort was designed to be a small device, roughly the size of a nickel, used to carry medicine into the bloodstream. At the top of the device, there are one or two basins that are sealed with a silicone top. This port is inserted under the skin on a person's chest or arm. 
The ports of the catheter then open or close depending on the pressure from inside the bloodstream. When medicine is inserted into the tube, the pressure from it opens the port, allowing the medicine to flow quickly into the blood. 
The FDA approved the Bard PowerPort injectable ports in the early 2000s, primarily for use in treatments requiring repeated IV access. These types of procedures include chemotherapy, antibiotic therapy, parenteral nutrition, pain management, and dehydration. 
However, the recent designs have multiple defects. The most common defect has been the breaking off of small fragments of the catheter. Once the device breaks, many patients experience blood clotting and infection, requiring emergency surgery. Fatalities have been reported in some extreme instances. 
What Is the Lawsuit About?
While there have been multiple lawsuits against Bard, all of which are alleging similar complaints, no class action has yet been filed. However, there have been numerous product liability claims filed in court. A product liability lawsuit occurs when a party, the defendant, is held liable for injuries and damages for poorly designing, manufacturing, or supplying a defective product to another person, the plaintiff.
Given the similar nature of the claims, it is anticipated that the courts will come together and coordinate discovery and all pretrial proceedings similar to a class action lawsuit. However, since each injury is unique, the plaintiffs will likely have to file separately. 
Settlement Information
Currently, there has been no agreement to any global settlement for the Bard PowerPort lawsuit. However, our legal team at Van Law Firm believes that this will change. With the uptick in claims surrounding the product, the company will likely allocate a settlement fund. 
Bard PowerPort Damages
Several factors can help determine if an individual qualifies for compensation due to the PowerPort device. Each suit will vary in amount for the settlement, but generally the more debilitating the injury the more you might be entitled to. 
These are a few of the factors that can determine the amount of a settlement: 
The nature of the injury caused by the device

The number of medical expenses that directly go toward the patient's recovery

The length of time the device had been used

All amount of lost wages or losses of earning potential

Any past and future amount of pain and suffering both physically and mentally
How to Qualify for PowerPort Catheter Compensation
If you believe that you have been injured by a PowerPort device, contact Van Law Firm immediately. To qualify you must have been:
Implanted with a PowerPort injection device from an industry-recognized company
Bard has 70% of the market on this device, so it is the most common 

Brands such as  AngioDynamics and Smiths Medical are also accepted
Diagnosed with a tangible injury
These injuries include: 

Port fractures, dislodgement, and complications from blood clots

Post-implant arrhythmias that occur up to 90 days after the implant, causing irregular heartbeats

Port infections that occur up to 90 days after the implantation process
If you believe that you fit this criteria, reach out to Van Law Firm for a free consultation.
Contact Van Law Firm Today!
Navigating the legal process can be complicated, particularly when you're dealing with a defective product. At Van Law, we understand the challenges that you're facing, and we strive to ensure that your lawsuit proceeds smoothly.
Our team of experienced attorneys specializes in personal injury claims and has extensive experience handling cases of this nature. Since our firm's establishment in 2016, we have successfully settled over $300 million in personal injury claims.
Our goal is to ensure that you receive the full compensation that you're entitled to. Please don't hesitate to contact us for a free consultation or chat with us 24/7 via our website. Don't wait! Our experienced legal team is standing by.
Client Testimonials
These guys are amazing. Helped me throughout the process. Always there when I need help. Inititailly called a law firm (the one that has lots of ads on the radio), but they declined my case. Van Law Firm accepted my case without a second thought! Kudos to Daniel, my case manager, and Amanda who expedited my payment process. Highly recommended.
Milby Mags
Got in an accident at the beginning of the year and they have been awesome, especially with it being my first accident and me being like this. They have been very communicated, stayed in contact with me the whole time, giving me updates when there were any and even when there weren't and answered any question I had. I would recommend them to anyone. Everyone I have talked to there has been very friendly. I would give them a 10 out of 10.
Ethan Gullet
They made sure that my insurance company covered what I paid for them to which included the gap for my car that was totaled. My medical costs were taken care of and reduced substantially so I was able to get more on my settlement. My case manager, Will Garcia, was always helpful in assisting me and answering any questions I had. They really did an amazing job with my case. I would definitely recommend them to anyone in need of this type of legal help. Most lawyers do not help you with the recovery of the car and rental etc. They are amazing.
Teresa Cuthbertson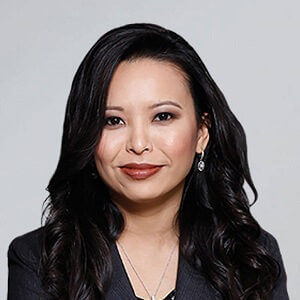 Have you been injured? We can help.
Fill out the form below, and we will get back to you very soon.