Tylenol is one of the most popular over-the-counter pain medications in the world. However, acetaminophen, the generic name for the brand name medication Tylenol and the primary active ingredient in Tylenol products, may be more harmful than initially thought – especially for those who consumed this painkiller during pregnancy.
If you used Tylenol and/or general acetaminophen products during pregnancy, particularly in the second and third trimesters, and your child was subsequently diagnosed with a neurological disorder, you may be eligible to join the Tylenol autism/ADHD lawsuit.
Tylenol Is a Pain Reliever… so What's Wrong with It?
For years, Tylenol was misleadingly marketed to pregnant women as a safe pain reliever to use during pregnancy. It was only in recent years that studies began to show the link between in-utero exposure to acetaminophen and a higher risk for neurological disorders. It was this deceptive marketing and the manufacturer's failure to warn against the harms of acetaminophen-based drugs that led to the growing number of lawsuits now being filed against manufacturers such as CVS, Walgreens, and Walmart.
Modern studies found that Tylenol and acetaminophen use during pregnancy increases the risk for developmental disorders such as autism spectrum disorder (ASD), attention deficit hyperactivity disorder (ADHD), pervasive developmental disorder-not otherwise specified (PDD-NOS), Asperger's syndrome, and childhood disintegrative disorder – with one John Hopkins study revealing the risk for newborns being diagnosed with autism spectrum disorder was three times higher for children whose mothers used acetaminophen products during pregnancy.
For a free legal consultation with a tylenol autism & adhd lawyer serving Nationwide, call (725) 900-9000
The Status of Tylenol Lawsuits
The Tylenol autism and ADHD litigation has been rapidly growing across the country. Due to the large number of cases filed, this litigation has been consolidated into a federal class action lawsuit in New York. This means that moving forward, the Southern District of New York will now handle all Tylenol and acetaminophen lawsuits.
As of February 2023, there are related cases being filed in certain state courts that are not being included in the consolidated class action lawsuit. However, the presiding judge is seeking to increase cooperation between similar state and federal court cases. 
How do I Know if I Qualify?
To potentially join this lawsuit, you must prove that you took Tylenol, or its generic acetaminophen equivalent, during pregnancy, and that your child was subsequently diagnosed with a developmental disorder such as autism or ADHD. To file, your child must currently be younger than 18 years of age.
The lawsuit and its potential payout may be influenced by factors such as:
Proof: medical records showing Tylenol usage during pregnancy, receipts showing acetaminophen purchase(s), medical records showing that your child was diagnosed with a neurological disorder related to acetaminophen exposure, records from your child's therapist or psychiatrist, or any notes from doctors or healthcare professionals regarding Tylenol use during pregnancy

Medical or other related expenses: the cost of any past or future medical expenses, such as doctor visits, caregivers, medication, etc.

Loss of wages or earning capacity 

Pain and suffering 
Nationwide Tylenol Autism & ADHD Lawyer Near Me (725) 900-9000
Contact an Attorney if You Believe You Might Qualify for the Tylenol Autism & ADHD Lawsuit
If you took Tylenol or another form of acetaminophen painkiller during your pregnancy, and your child was diagnosed with a developmental disorder, you may be liable for compensation for damages. These damages can include, but are not limited to, medical bills, rehabilitation, lost wages, lost earning capacity, and pain and suffering. 
Developmental disorders can cause significant behavioral, communication, and social challenges. The top-rated personal injury attorneys at Van Law Firm want to help families who are seeking justice against these large manufacturers who put profit over consumer safety. Call Van Law Firm today to schedule a free consultation. 
Client Testimonials
These guys are amazing. Helped me throughout the process. Always there when I need help. Inititailly called a law firm (the one that has lots of ads on the radio), but they declined my case. Van Law Firm accepted my case without a second thought! Kudos to Daniel, my case manager, and Amanda who expedited my payment process. Highly recommended.
Milby Mags
Got in an accident at the beginning of the year and they have been awesome, especially with it being my first accident and me being like this. They have been very communicated, stayed in contact with me the whole time, giving me updates when there were any and even when there weren't and answered any question I had. I would recommend them to anyone. Everyone I have talked to there has been very friendly. I would give them a 10 out of 10.
Ethan Gullet
They made sure that my insurance company covered what I paid for them to which included the gap for my car that was totaled. My medical costs were taken care of and reduced substantially so I was able to get more on my settlement. My case manager, Will Garcia, was always helpful in assisting me and answering any questions I had. They really did an amazing job with my case. I would definitely recommend them to anyone in need of this type of legal help. Most lawyers do not help you with the recovery of the car and rental etc. They are amazing.
Teresa Cuthbertson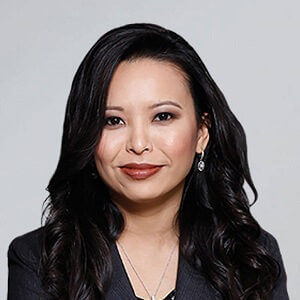 Have you been injured? We can help.
Fill out the form below, and we will get back to you very soon.