If you fall and are hurt after slipping on a wet surface or tripping on an object, you may be able to file a personal injury claim or premises liability claim for damages. These accidents generally happen when a property owner has not properly maintained the property and has allowed some hazard to exist. Some examples of slip and fall accidents include:
Slipping on a puddle of water or other wet substance on the floor of a store

Tripping on a poorly maintained curb in front of a store

Stumbling over an uneven floor or sidewalk

Falling due to torn carpeting

Tripping on an object that is left in an aisle in a store

Falling down stairs because there is no handrail where one is needed
If you are in a situation like this and are injured as a result, there are a few things that you should do to boost your chances of receiving a personal injury settlement.
Actions to Take After Your Slip and Fall Accident
There are many things you should do after a slip and fall accident. The suggestions below will guide you and can be used as a checklist. After a slip and fall accident, your adrenaline and emotions will be high. Van Law Firm is here to help you, starting with providing this information.
For a free legal consultation, call (725) 900-9000
Safety First – Check to See if You Are Injured
Your safety is top priority. If you are in a slip and fall accident, you should first check to see if you are hurt. Slip and fall accidents can result in serious injuries, especially to your head, neck and back. Injuries to the hands, wrists, and elbows are common because people instinctively try to catch themselves when falling.
Be aware of any pain or unfamiliar sensations in your body. If necessary, you should call emergency medical services. It is always better to be safe than sorry. You may not feel pain immediately due to the high adrenaline spike after your fall, so it is always a good idea to be checked by a medical provider.
Inform an Employee or Owner and Have a Report Made
You should always notify an employee or owner that you have been injured. Whether you've fallen in a store or on private property, you should inform someone in charge. That way, they have notice of the condition that caused you to fall and they can make an official report of the incident.
It is important to document the event while it is fresh in everyone's minds as memories will fade over time. Be careful not to admit any fault, as any report will be admissible in your case later, and fault will have to be determined after an appropriate time period for investigation and evidence gathering.
Click to contact our personal injury lawyers today
Take Pictures
After notifying someone that you have fallen, you should take pictures of the whole area where you fell. Include pictures of the condition that caused you to fall, whether it is a substance or an uneven surface as well as any visible injuries that you have.
Remember to take pictures from further away, looking at the hazard and any caution signs that are there. It may be important to determine later if the condition was readily visible or not. Make sure that you take photographs of whatever made you fall before an employee or manager cleans up or removes it. If you cannot take pictures due to an injury, have a witness take them using your phone or have someone nearby take pictures and text them to you.
Complete a Free Case Evaluation form now
Gather Other Evidence
If anyone witnessed you fall down, ask them to make a statement and for their name and contact information. Make sure to write down other information, such as who you spoke to at the store, what time of day the incident happened, and whether or not the employees or managers made a report. Write down the store contact information so you can get a copy of the incident report later.
Look around to see if there are any security or surveillance cameras and take photos of them and where they are in relation to where you fell. Remember to get all this information before you leave, as it will be much more difficult or impossible to track this information down later.
Go to a Hospital or a Doctor
Even if you don't have clear and immediate injuries, injuries from the fall may start to emerge in the days following the incident. It is important to go to a doctor so they can diagnose and begin to treat any underlying injuries.
A doctor can do tests such as x-rays and MRI scansto look for internal injuries such as broken bones or dislocations. If you don't feel that you need emergency treatment at a hospital, follow up with your personal physician.
Contact an Attorney
Finally, you should contact a slip and fall attorney so they can evaluate your claim. You may be able to receive compensation for your injuries either through a settlement with the property owner's insurance company or through a lawsuit.
The experienced attorneys at Van Law Firmcan help. Call us today for a free consultation on your slip and fall case so you can get the compensation you deserve.
Client Testimonials
These guys are amazing. Helped me throughout the process. Always there when I need help. Inititailly called a law firm (the one that has lots of ads on the radio), but they declined my case. Van Law Firm accepted my case without a second thought! Kudos to Daniel, my case manager, and Amanda who expedited my payment process. Highly recommended.
Milby Mags
Got in an accident at the beginning of the year and they have been awesome, especially with it being my first accident and me being like this. They have been very communicated, stayed in contact with me the whole time, giving me updates when there were any and even when there weren't and answered any question I had. I would recommend them to anyone. Everyone I have talked to there has been very friendly. I would give them a 10 out of 10.
Ethan Gullet
They made sure that my insurance company covered what I paid for them to which included the gap for my car that was totaled. My medical costs were taken care of and reduced substantially so I was able to get more on my settlement. My case manager, Will Garcia, was always helpful in assisting me and answering any questions I had. They really did an amazing job with my case. I would definitely recommend them to anyone in need of this type of legal help. Most lawyers do not help you with the recovery of the car and rental etc. They are amazing.
Teresa Cuthbertson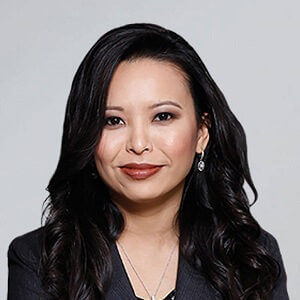 Have you been injured? We can help.
Fill out the form below, and we will get back to you very soon.