If you or your loved one suffered injuries in a slip and fall accident at a sauna, the facility's owner or manager may be liable for your damages. A sauna slip and fall lawyer with Van Law can investigate your accident and prove your right to compensation. We can help you recover your medical expenses, lost income, and more with a premises liability insurance claim or lawsuit.
Personal Injury Compensation for a Slip and Fall Accident
If you or your family member sustained a slip and fall injury because of negligent conditions at a sauna, you can pursue personal injury compensation from those responsible for the facility. In general, recoverable damages for a sauna slip and fall accident may include:
Medical bills. If you have a severe slip, trip, and fall injury, you may face significant medical expenses, now and in the future. Our lawyers can review your current medical expenses and work with health care professionals and life care specialists to estimate the cost of your ongoing treatment. Medical compensation may include ambulance transportation, emergency services, surgeries, hospital and doctor fees, rehabilitation and physical therapy, extended nursing, and more.
Pain and suffering. You deserve compensation for how the injury affected your physical, mental, and emotional well-being. We can seek awards for severe and chronic pain, disabling injuries, scarring and disfigurement, depression, post-traumatic anxiety disorder (PTSD), stress, inconvenience, and diminished quality of life.
Lost income. Our attorneys can recover income, benefits, and earnings lost due to your injuries and recovery. In addition, if your slip and fall resulted in an injury that permanently alters your work capabilities, we can seek compensation for your lost earning potential.
Miscellaneous losses. We can review your case to identify and recover various losses, including compensation for damaged property (such as cell phones and jewelry), medical travel expenses, medically necessary home and vehicle modifications, and help with household services (like cooking, childcare, and cleaning).
Wrongful death. If your loved one suffered a fatal slip and fall injury, we can pursue wrongful death compensation on their behalf. Awards may include medical bills, funeral and burial costs, lost income, and loss of the deceased's services, support, care, guidance, and companionship.
Our Lawyers Focus on Your Case So You Can Focus on Your Health
We have helped thousands of personal injury clients, so we know you have a lot on your plate as you cope with your injury or care for your loved one. Therefore, our mission is to make seeking compensation as easy and stress-free as possible, allowing you to turn your time and attention toward your health and family.
Our sauna slip and fall lawyer can handle every aspect of your premises liability case, including:
Investigating your accident to determine who is liable
Collecting evidence, including eyewitness statements, accident reports, medical records, and available cell phone or surveillance video of your fall
Identifying and calculating your losses using bills, receipts, pay stubs, invoices, and estimates
Drafting and filing your insurance claims, lawsuits, and case paperwork
Tracking and managing deadlines
Communicating with insurance agents and opposing parties on your behalf
Negotiate for the maximum possible compensation
Representing you at trial if needed
We Have Recovered Over $150 Million in Damages for Our Clients
Our team can put over 100 years of combined legal experience behind recovering every cent owed to you or your loved one. Our pursuit of financial justice has earned us a reputation for success in obtaining high settlements and verdicts. Our award-winning firm has secured over $150 million for injured clients, but our commitment to service truly sets us apart.
We genuinely care about helping clients get back on their feet. We know how important a successful outcome is to you and your family, so we make every case a priority, striving to provide everyone with compassionate, professional, personalized service. However, you do not have to take our word for it. Just read what previous clients have to say:
"I want to thank Van Law Firm for the hard work and dedication they put into my case. My case manager Norma was great and explained everything in detail and answered any questions I had." –Darla Storm
"My experience with this firm was great. I worked with Yesenia, who kept me updated every step of the way and answered questions I had, and they were a lot. Helped make sure my daughter was included as well." –Mary Turner
Who Is Liable for a Slip and Fall at a Sauna?
Property owners and managers must keep their premises reasonably safe to avoid hurting others. Therefore, if you suffered a slip and fall at a sauna, the owner or entity in charge of the hotel, casino, health club, gym, or spa that houses the facility may be liable if a negligent condition, such as the following, caused your injury:
Gaps or cracks in the sauna's flooring
Neglected spills or puddles
Leaking pipes
Lack of sauna cleaning and maintenance
Inadequate lighting
Lack of hand railings
Absence of non-slip mats or safety mats
Failure to post warnings regarding a wet floor or other known hazards
Do Not Wait Too Long to Take Legal Action in Your Sauna Fall Case
We advise you not to wait too long to pursue compensation from an at-fault party. Most states have a statute of limitations that sets a deadline for filing a personal injury or wrongful death lawsuit. If your window of time expires, the court will likely refuse your case. In addition, it could hurt your insurance bargaining power.
Slip, Trip, and Fall Injuries Can Be Serious and Expensive
Slip and fall accidents can cause severe and fatal injuries, including hip fractures, spinal cord injuries (SCIs), and traumatic brain injuries. The harm from a fall can be especially significant for adults aged 65 and older. According to the Centers for Disease Control and Prevention (CDC), falls in this age group result in the following annually:
Around 3 million emergency department visits
Over 800,000 hospital visits
$50 billion in medical costs
If you or your loved one suffered injuries and losses due to someone else's reckless actions, let us help you seek the compensation you need and deserve.
Call Van Law Today – We're Ready to Recover Damages in Your Sauna Slip and Fall Lawyer
Contact Van Law today for a free consultation and learn more about how we can take your case at no upfront cost. Reach out to us 24/7; we can connect you with a sauna slip and fall lawyer near you.
Client Testimonials
These guys are amazing. Helped me throughout the process. Always there when I need help. Inititailly called a law firm (the one that has lots of ads on the radio), but they declined my case. Van Law Firm accepted my case without a second thought! Kudos to Daniel, my case manager, and Amanda who expedited my payment process. Highly recommended.
Milby Mags
Got in an accident at the beginning of the year and they have been awesome, especially with it being my first accident and me being like this. They have been very communicated, stayed in contact with me the whole time, giving me updates when there were any and even when there weren't and answered any question I had. I would recommend them to anyone. Everyone I have talked to there has been very friendly. I would give them a 10 out of 10.
Ethan Gullet
They made sure that my insurance company covered what I paid for them to which included the gap for my car that was totaled. My medical costs were taken care of and reduced substantially so I was able to get more on my settlement. My case manager, Will Garcia, was always helpful in assisting me and answering any questions I had. They really did an amazing job with my case. I would definitely recommend them to anyone in need of this type of legal help. Most lawyers do not help you with the recovery of the car and rental etc. They are amazing.
Teresa Cuthbertson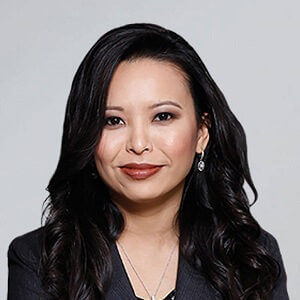 Have you been injured? We can help.
Fill out the form below, and we will get back to you very soon.