Elmiron has been linked to macular degeneration, which may lead to partial vision loss over time. This means Elmiron can cause blindness. However, this prescription medication has not been shown to cause total blindness. Patients tend to retain at least part of their vision, even if in impaired form.
If this is the situation you face, you could hire a mass tort lawyer. They can review your case and pursue financial compensation that can help you manage your losses.
Elmiron Causes Vision Problems
Page 3 of a U.S. Food and Drug Administration (FDA) document explains that Elmiron was intended and approved for use in patients with chronic interstitial cystitis (IC), a painful urinary condition. Many patients used Elmiron regularly for years.
Long after the FDA approved its use, it was discovered that patients who took the drug over an extended period could be at increased risk of vision problems, such as:
Blind spots
Blurred vision
Poor night vision
Lines or spots that obscure one's vision
Various maculopathies, including macular degeneration
Eye pain
While Elmiron can cause blindness, it can also affect a patient's vision without blinding them. This can, of course, still negatively affect the patient's life by:
Making it hard to read or focus on details, especially in dim light
Preventing you from doing your job or qualifying for promotions
Making it dangerous or impossible to drive or operate machinery over time
Affecting how you can play with children or pets and spend time with family
Regardless of the specifics of your eye condition, the main points remain the same:
Janssen Pharmaceuticals (Elmiron's manufacturer) assured you and other patients that Elmiron would relieve pain associated with IC—and they failed to warn you about the potential for vision loss.
You took Elmiron, possibly for years, with no way of knowing about its dangers.
You have suffered personally and professionally due to an eye condition brought on by Janssen's negligence.
If you can prove these points, you could, with an attorney's help, seek monetary compensation from Janssen. This money would not restore your vision but could give you the resources to pay your bills and rebuild your life as best as possible.
For a free legal consultation, call (725) 900-9000
Long-Term Medical and Legal Effects of Elmiron
As of today, there is no way to correct the eye damage Elmiron inflicts upon patients. Those affected will spend the rest of their lives managing symptoms, even if they never take the medication again.
In addition, if you pursue a lawsuit against Janssen, you should prepare yourself for a lengthy battle. It can take years for a lawsuit to work its way through the courts, especially if the defendant decides they would rather fight things out at trial than offer a pretrial settlement.
In other words, the consequences of taking Elmiron will continue to affect your life for years. This is why you deserve compensation for:
Past and future medical costs
Loss of earning capacity
Loss of employment
Physical suffering
Emotional pain
Impaired quality of life
Seeking such damages on your own could be time and labor-intensive. Your vision problems give you enough to worry about without adding such a burden.
You can save yourself great stress by hiring a lawyer to manage your case. They can fight and keep track of your case while you focus on learning to live with your vision loss.
Getting Compensation for Your Elmiron-Related Vision Loss
A product liability law firm in your area could help you bring a case against Janssen Pharmaceuticals. Since Janssen is a large and powerful corporation, your lawyer may urge you to join an MDL (multidistrict litigation) already in progress. Joining an MDL:
Would combine your case with others filed by people who have suffered the same or similar losses
Could mean you get your compensation faster since an MDL is litigated as a single case rather than forcing the courts to consider each case separately
Makes it easier to confront a corporation, which has more legal experience and resources than your average plaintiff
You and your lawyer can discuss whether joining an MDL is right for you and, if not, what your alternatives are.
In addition to helping you decide what kind of legal action to take, a product liability attorney can:
Provide a free case review before you consider hiring legal representation
Find evidence that shows you took Elmiron and that the drug likely caused your vision problems
Confront Janssen's representatives on your behalf so you do not have to talk with them alone
Take care of "small," easily overlooked tasks, such as paperwork and returning phone calls
Determine how much compensation you deserve and fight hard to get you that amount
Enter negotiations with Janssen's representatives to get you a favorable settlement
Go to court and seek a jury award if Janssen does not settle the case
Besides finding a lawyer to manage your case, you will want to find a firm that supports and responds to your needs. Such a firm would:
Willingly answer all your questions
Show you respect and empathy at all times
Update you whenever something important happens with your case
Advise you on the best way to handle your case without pushing you into actions you are not comfortable with
It is a lawyer's job to stand between you and organizations like Janssen, which care only about protecting its bottom line at all costs. You deserve a law firm that will do everything legally possible to hold Janssen accountable while giving you the space you need to establish a new normal.
Click to contact our personal injury lawyers today
Suing Elmiron for Vision Loss? Our Attorneys Are Ready to Help You – Call Today
Want to know more about how Elmiron can cause blindness and other vision problems and what you can do to recover compensation? Get in touch with Van Law today. Our team can answer your questions about filing a lawsuit and negotiating for the money you deserve based on your injuries.
Client Testimonials
These guys are amazing. Helped me throughout the process. Always there when I need help. Inititailly called a law firm (the one that has lots of ads on the radio), but they declined my case. Van Law Firm accepted my case without a second thought! Kudos to Daniel, my case manager, and Amanda who expedited my payment process. Highly recommended.
Milby Mags
Got in an accident at the beginning of the year and they have been awesome, especially with it being my first accident and me being like this. They have been very communicated, stayed in contact with me the whole time, giving me updates when there were any and even when there weren't and answered any question I had. I would recommend them to anyone. Everyone I have talked to there has been very friendly. I would give them a 10 out of 10.
Ethan Gullet
They made sure that my insurance company covered what I paid for them to which included the gap for my car that was totaled. My medical costs were taken care of and reduced substantially so I was able to get more on my settlement. My case manager, Will Garcia, was always helpful in assisting me and answering any questions I had. They really did an amazing job with my case. I would definitely recommend them to anyone in need of this type of legal help. Most lawyers do not help you with the recovery of the car and rental etc. They are amazing.
Teresa Cuthbertson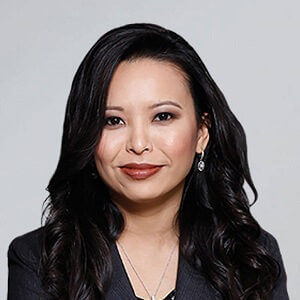 Have you been injured? We can help.
Fill out the form below, and we will get back to you very soon.