Experienced Motor Vehicle Accident Attorneys Working to Defend Your Rights
The vehicles we drive may vary, but the constant risk of accidents is the same for everyone. Most of us are aware of these risks and drive accordingly. However, not everyone shares this mindset. When the negligence or recklessness of another driver reaches the point where it causes you to sustain injuries, your best option is to get legal help to cover medical bills and other damages. Thankfully, injury victims can rely on our motor vehicle accident lawyers in Washington state. Our legal team is dedicated to holding guilty parties accountable, and we've settled cases for all types of vehicle accidents.
In the event that you've been injured in a motor vehicle crash, it's in your best interests to seek legal representation as quickly as possible. As much as we'd like to hope that our peers have our best interests at heart, unfortunately that is not always the case when it comes to auto accidents. The party responsible for your injuries may be a commercial truck or bus driver who is trying to protect their livelihood, or perhaps a tourist just trying to get to their destination as quickly as possible. In any case, waiting too long to file an accident claim may cause complications in terms of evidence preservation and gathering witnesses.
An injury-inducing vehicle accident can affect every aspect of your life if you don't take control of the situation. Taking the first step is hard, and accident victims may feel uneasy or vulnerable when coming forward with a claim. However, we do everything in our power to alleviate these worries and recover your rightful compensation. Contact our Washington motor vehicle accident attorneys for more information about how to get started.
For a free legal consultation with a motor vehicle accidents lawyer serving Washington, call (725) 900-9000
Benefits of Hiring an Auto Accident Attorney
When you enlist our help for your case, we work tirelessly to handle even the smallest details so that you can focus on getting back to full health and restarting your life. Leave it to us to negotiate with the insurance companies, collect and preserve any relevant evidence, gather witness statements, obtain medical records and police reports, and any other tasks that are necessary to present your case.
Our staff will also file all paperwork in a timely manner, stay abreast of any deadlines, under the statute of limitations for accident claims, and help facilitate the medical treatment you need. In addition to these benefits, statistics show that having legal representation typically results in much higher settlements–approximately three times higher on average.
Another meaningful benefit is the peace of mind that it will bring you. The legal system is as unforgiving as it is complex, and you deserve help in pursuing financial retribution. You can maximize your chance at justice with an experienced lawyer and hold the at-fault party or parties accountable with the backing of a great legal team. When you decide to acquire legal services and give your case to a professional, you save yourself innumerable headaches and hours of lost sleep.
Let us evaluate your situation and determine the best path to take to help you achieve your goals. Give our vehicle injury attorneys a call today at (360) 200-0000.
Washington Motor Vehicle Accident Lawyer Near Me (725) 900-9000
Financial Compensation – Assessing Damages
The initial shock of an accident will wane, but the stress related to its expenses may increase over time. This is especially true if one has suffered serious or catastrophic injuries that will require long-term medical care. When you come to us quickly after an accident, we can get a head start in keeping track of your expenses. This way, we are prepared before negotiations with the insurance companies even begin.
Many aspects are considered when determining fair compensation for a motor vehicle accident. Your medical expenses, lost earnings, and non-economic damages such as loss of enjoyment are all factored into your overall compensation, but that's just the first step. We'll also try and determine to the best extent possible how the injuries you've sustained will affect your future quality of life.
For any injuries that are permanent or chronic, we factor in the losses you can reasonably expect to endure. Additionally, if you are a parent/guardian, we will evaluate the impact that your injuries may have on the rest of your family. If there are multiple defendants who share in liability, we will also be sure to seek restitution from all parties involved.
Once we're confident that a full estimate has been established, the negotiations will begin. Given the fact that a majority of our attorneys come straight from insurance defense, it's not hard to see why we excel in this area. We don't play around when it comes to your money, and we never back down from refusals or threats of trial.
Click to contact our Washington Personal Injury Lawyers today
We Represent All Crash Victims
The constant traffic of commuters, trucks, and rideshares combined with our state's constant wet weather contributes to countless accidents each year all over the state. No matter what kind of crash you're involved in, our motor vehicle accident lawyers in Washington can help you. We have the skills and expertise to effectively handle every type of vehicle accident. We are always pursuing new cases for the following:
Bicycle accidents
Boat accidents
Bus accidents
Taxi cab accidents
Rideshare accidents (Uber / Lyft)
Car accidents
Truck crashes
Drunk driving wrecks
Motorcycle accidents
Pedestrian accidents
No obligation consultations are always free.
Let us help you!
We are available 24/7
Complete a Free Case Evaluation form now
Washington Comparative Fault Doctrine in Motor Vehicle Accidents
It is imperative that you maintain as much confidentiality and transparency with your attorney as possible, especially if they ask you about your own potential liability. When an attorney asks if you may have contributed in any way to a traffic accident, it is a question that should not be ignored.
To build the best case, your attorney needs to know as much about the situation as possible.
This is essential because most states enforce some kind of comparative fault laws. These laws vary by jurisdiction, but they usually center around the same premise: all parties are eligible to receive a percentage of the blame, as long as the total reaches 100. Any percentage of fault is taken off the settlement by an equal percentage. Where these laws differ is that some states restrict the party with the highest fault from recovering anything.
Under Washington law, you can recover compensation even if you were partly to blame for the accident, so long as you are not deemed the primary cause. In Washington, fault is determined on a percentage scale, so if you are given less than 50 percent of the blame, you may collect from the opposing party (or parties).
However, again, keep in mind how the settlement is affected. The more blame you are assigned, the more that will be deducted from your end sum, based on percentages. So, for example, if you are awarded $100,000 but the court has deemed you to be 20 percent at fault, you would receive $80,000.
Plaintiffs have the best chance at gaining maximum compensation when they have skilled legal representation, particularly in cases where the primary negligent party is denying guilt and passing blame. If you need a skilled motor vehicle accident lawyer in Washington state, contact us for a free case evaluation.
Premier Washington Motor Vehicle Accident Attorneys
If your life has been derailed by a negligent driver, our motor vehicle accident attorneys in Washington state are standing by to help. With over 25 years of combined experience, there isn't any case we can't take on, including referrals. Call the location nearest you today for a free and confidential consultation to see what your case may be worth.
Call our law office today at (360) 200-0000. With hundreds of 5-star reviews online, it's easy to see that we put our clients at the forefront of all that we do. We're ready to help at all times and will go to battle to ensure that the liable parties in your case pay the price.
Client Testimonials
These guys are amazing. Helped me throughout the process. Always there when I need help. Inititailly called a law firm (the one that has lots of ads on the radio), but they declined my case. Van Law Firm accepted my case without a second thought! Kudos to Daniel, my case manager, and Amanda who expedited my payment process. Highly recommended.
Milby Mags
Got in an accident at the beginning of the year and they have been awesome, especially with it being my first accident and me being like this. They have been very communicated, stayed in contact with me the whole time, giving me updates when there were any and even when there weren't and answered any question I had. I would recommend them to anyone. Everyone I have talked to there has been very friendly. I would give them a 10 out of 10.
Ethan Gullet
They made sure that my insurance company covered what I paid for them to which included the gap for my car that was totaled. My medical costs were taken care of and reduced substantially so I was able to get more on my settlement. My case manager, Will Garcia, was always helpful in assisting me and answering any questions I had. They really did an amazing job with my case. I would definitely recommend them to anyone in need of this type of legal help. Most lawyers do not help you with the recovery of the car and rental etc. They are amazing.
Teresa Cuthbertson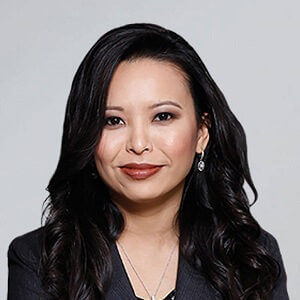 Have you been injured? We can help.
Fill out the form below, and we will get back to you very soon.