If you were involved in an accident that wasn't your fault and subsequently suffered injuries, your first two steps should be to seek medical and legal help, in that order. You can get an attorney to increase your chances at recovering compensation, as they will preserve the proper evidence and stay within court compliance.
At Van Law Firm, our car accident lawyers have helped hundreds of victims get their lives back on track, and we're always open to new cases.
Car Accident Lawyers Fighting for Accident Victims
We truly care about each of our clients — it's what motivates us to go the extra mile for you and your family.
We're happy to make sure important medical paperwork is filed with your employer, that you get the medical treatment you need to recover, and that we go to court for you when insurance companies don't want to pay you the full amount of compensation you deserve.
Our legal professionals also work as a team because more collaboration and effort help win cases and worthwhile settlements. We have a coordinated team that offers stellar customer service so you feel heard and informed throughout your case. And we do all this for no upfront costs or fees to you. In fact, you only pay if we win on your behalf.
Let us evaluate your situation and determine the best path to take to help you achieve your goals. Give our injury attorneys a call today at (360) 200-0000.
For a free legal consultation with a lawyer serving Nationwide, call (725) 900-9000
Why It's in Your Best Interest to Hire a Van Law Firm Attorney
The biggest incentive we can offer you is peace of mind. This may not sound that impressive at first, but the stress of a personal injury case is something you can't anticipate until you're entrenched in it.
When you entrust us to handle your case, we work diligently so you can focus on getting treatment for your injuries and spending time with family. Our legal team will preserve the relevant evidence, obtain the necessary records and documents, and file all paperwork necessary to stay within compliance. We work hard so you don't have to.
Personal Injury Lawyer Near Me (725) 900-9000
The Various Ways We Can Help
For most crash victims, expenses start piling up the moment an accident occurs. We will track all your current damages, as well as the costs you're likely to incur in the future. By doing so, we are more than prepared once the negotiations with the insurance companies start. Everything from your medical bills, lost wages, and psychological damages, such as pain and suffering, will all be factored into your potential settlement.
We will also attempt to assess the impact your injuries will have on your quality of life moving forward. Any chronic or permanent ailments, such as paralysis, cancer, or disfiguring scars will warrant ongoing treatment. If you are a parent or guardian, we'll be sure to note the impact your injuries have had on your family as well.
Once we're confident a fair estimate has been tallied, that's when the negotiating process begins. Even if there are numerous parties involved in proceedings, we will be sure to seek compensation from each party responsible for your damages.
No obligation consultations are always free.
Let us help you!

Call Now: (360) 200-0000

We are available 24/7
Click to contact our Motor Vehicle Accident Lawyers today
We Handle Numerous Kinds of Car Crash Cases
We handle all types of car accidents. No matter what kind of car crash you've been in, we have the resources to help. We frequently deal with the following case types:
Taxicab accidents
Rideshare accidents (Uber / Lyft)
Pickup truck crashes
Drunk driving wrecks
Hit-and-run car crashes
Single-car accidents
Multiple-car crashes
Types of Car Accidents
According to the National Safety Council (NSC), 77% of all injury crashes were between two or more vehicles in 2020. In that same year, 41% of all crash fatalities were between two or more vehicles. The NSC as well as auto insurance companies listed these as the most common types of car accidents:
Head-on collisions
Rear-end collisions
Rollovers
T-bone accidents
Side-swipe accidents
Chain reaction accidents
Parking lot accidents
Causes of Car Accidents
While data varies from state to state regarding the most common causes of car accidents, we've helped clients recover compensation for accidents caused by:
Distracted driving, such as texting and driving
Driving under the influence of alcohol or drugs
Fatigued driving
Speeding
Failure to obey traffic laws
Tailgating
Improper turns or lane changing
Aggressive driving
Reckless driving
Car part malfunction, including brakes and steering systems
We will investigate your car accident to determine the true cause and identify all negligent parties who contributed to the accident.
Complete a Free Case Evaluation form now
Remembering Comparative Fault Laws
As is the case with all legal fields, different states have different rules and regulations regarding personal injury claims. However, many states have adopted at least some form of comparative fault laws. This means that fault can be attributed to all parties involved on a percentage basis, so long as the figures total 100% in the end.
States differ on fault limits — some jurisdictions will bar the party with the highest percentage of fault from recovering compensation, whereas others have no such limitations. The reason why all claimants should keep these laws in mind is that they have a direct impact on your potential settlement. Any percentage of fault assigned to you is deducted in equal amounts from your damages (25% fault = 25% deduction).
To give an example, if you were awarded $100,000, but the court found you to be 20% at fault, you would then take home $80,000 instead. Your car accident lawyer from our firm can help you understand how comparative fault applies in your case.
Common Car Accident Injuries We Can Help You Get Compensation For
Both drivers and passengers can suffer serious injuries in a car accident, no matter how severe the damage to the car. Some injuries our car accident attorneys have recovered compensation for include:
Cuts and lacerations
Burns
Broken bones
Internal damage to organs and tissue
Traumatic brain injuries
Spinal cord injuries
Paralysis and amputation injuries
After a car accident, you should seek medical attention to get treatment for your injuries. Even if you don't feel like you've been injured, going to the doctor for an evaluation can help you identify injuries you didn't notice and better connect your injuries to your car accident — this is vital to your personal injury claim.
If You've Lost Your Loved One in a Car Accident…
We are truly sorry for your loss, and we want to do everything we can to help you and your family hold the responsible parties accountable. We can handle your wrongful death claim by:
Calculating damages, like leftover medical bills, funeral expenses, and your pain and suffering
Filing insurance claims
Negotiating a settlement
Pursuing a wrongful death lawsuit if necessary
Connect With Our Car Accident Lawyers
If you've been in a vehicle accident that was not your fault, don't just brush it off or walk away. Instead, call the car accident lawyers from Van Law right away so you protect your rights to recover compensation.
We've helped hundreds of accident victims who were once in your exact position. There's only one question remaining: do you want to join our family of nearly 500 5-star reviews? If so, call our office nearest to you today to get started.
Client Testimonials
These guys are amazing. Helped me throughout the process. Always there when I need help. Inititailly called a law firm (the one that has lots of ads on the radio), but they declined my case. Van Law Firm accepted my case without a second thought! Kudos to Daniel, my case manager, and Amanda who expedited my payment process. Highly recommended.
Milby Mags
Got in an accident at the beginning of the year and they have been awesome, especially with it being my first accident and me being like this. They have been very communicated, stayed in contact with me the whole time, giving me updates when there were any and even when there weren't and answered any question I had. I would recommend them to anyone. Everyone I have talked to there has been very friendly. I would give them a 10 out of 10.
Ethan Gullet
They made sure that my insurance company covered what I paid for them to which included the gap for my car that was totaled. My medical costs were taken care of and reduced substantially so I was able to get more on my settlement. My case manager, Will Garcia, was always helpful in assisting me and answering any questions I had. They really did an amazing job with my case. I would definitely recommend them to anyone in need of this type of legal help. Most lawyers do not help you with the recovery of the car and rental etc. They are amazing.
Teresa Cuthbertson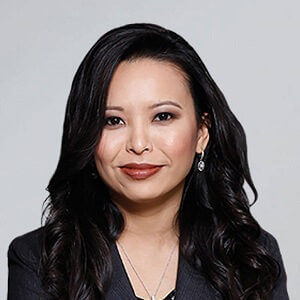 Have you been injured? We can help.
Fill out the form below, and we will get back to you very soon.