The U.S. Food and Drug Administration (FDA) has issued a warning telling consumers to stop using and properly dispose of several types of eyedrops and related products because of serious infection risks. This includes possible bacterial and fungal contamination.
These eye drop products have been linked to antibiotic-resistant systemic infections, vision loss, and death. Several lawsuits are already underway against the manufacturers of these products. If you developed an infection or have other serious concerns, you can speak to a mass torts lawyer about your legal options for free.
What You Need to Know About the Eye Drop Recall and Infection Risk
The list of recalled eye drops includes:
EzriCare Artificial Tears, contaminated with Pseudomonas aeruginosa
Delsam Pharma's Artificial Tears, contaminated with Pseudomonas aeruginosa
Delsam Pharma's Artificial Eye Ointment, contaminated with Pseudomonas aeruginosa
Berne's MSM Drops 5% Solution, contaminated with Exophiala fungi
LightEyez MSM Eye Drops Eye Repair, contaminated with Pseudomonas aeruginosa, Mycobacterium, Mycolicibacterium, and Methylorubrum
According to the Centers for Disease Control and Prevention (CDC), the bacteria Pseudomonas aeruginosa was found in specimens of numerous eye drop products collected between May 2022 and April 2023. As of May 2023, 81 people had been diagnosed with a serious infection related to this type of bacteria. Four had died from the infection. Most had used EzriCare Artificial Tears products.
The CDC has identified more than ten brands of ophthalmic drugs they link to these cases. The FDA warned consumers to stop using Artificial Tears in February 2023, and several other brands have since been recalled.
The CDC has confirmed there was a matching strain of Pseudomonas aeruginosa in opened bottles of these eye drop products and testing results of unopened bottles are forthcoming. This should determine if contamination occurred during manufacturing or if there is another issue occurring.
For a free legal consultation, call (725) 900-9000
What Injuries Occurred Because of the Recalled Eyedrops?
The injuries occurring because of this antibiotic-resistant bacteria strain are serious. The infection can become systemic quickly and does not always affect the eye. According to the U.S. Food and Drug Administration (FDA), "using contaminated eye drops could result in minor to serious vision-threatening infection which could possibly progress to a life-threatening infection."
The early symptoms often reported by patients who develop this type of bacterial infection include:
Redness of the eye or eyelid
Discharge from the eye, often green or yellow
Blurry vision
Eye pain
Sensitivity to light
While this seems like a relatively minor eye irritation or infection, this strain does not respond to most medications and can spread to other body parts. This includes the bloodstream. In May 2023, the CDC reported four deaths related to these infections. In addition, 14 people reported vision loss, and four underwent a procedure known as enucleation. This is the surgical removal of the eyeball.
The deaths and eye removal seem to be directly linked to the contaminated eye drop products since all patients said they used one of the affected products, and the same strain of bacteria was found in the bottles.
What Is the Current Status of Lawsuits Based on Eye Drop Infections?
Several people have already filed lawsuits against eye drop manufacturers related to these infections. This includes those who suffered no lasting effects, those who suffered vision loss, and those who underwent surgery for treatment. Families of those who passed away are also eligible to take legal action in these cases.
As of October 2023, these lawsuits are still in their earliest stages, and many more are likely. There is no way to know how they may proceed. The U.S. Panel on Multidistrict Litigation (MDL) may consolidate them into an MDL if there are enough claimants.
Multidistrict litigation is common in defective drug cases. An MDL allows the plaintiffs to work together to build a strong case against the pharmaceutical company or companies. They manage pretrial motions, discovery, and the initial bellwether cases as one. Often, these cases lead to tiered or global settlement offers.
Click to contact our personal injury lawyers today
What Should You do If You Develop an Infection After Using These Eye Drops?
There are likely additional patients who developed eye infections or became ill after using the eye drops in the recall. If you require additional medical care for an infection and believe you used any of the recalled eye drop products, you could join the consumers who have already filed lawsuits against the manufacturers.
It may be possible to hold the manufacturers accountable and recover damages that include:
Current and future related medical care costs
Income losses
Diminished earning capacity
Mental anguish
Pain and suffering
You May Want to Hire an Attorney for Guidance in Your Serious Eye Infection Case
Our defective drug attorneys know how to build a compelling case against these pharmaceutical companies for the injuries, pain, and vision loss they caused. We help our clients develop a strong argument for fair compensation when a medication manufacturer fails to protect them from preventable injuries. You could receive compensation for any of the adverse events that arose in your life because of a defective drug.
We also represent families who lost loved ones to serious infections and complications related to defective drugs. If your parent, spouse, or child died from an infection possibly linked to Pseudomonas aeruginosa and contaminated eye drop products, we are here for you. The Van Law team can review your case facts and help you pursue justice for your loved one.
Complete a Free Case Evaluation form now
Discuss Your Options With a Defective Drug Attorney for Free Today
You can speak to a representative from Van Law who is familiar with these cases for free today. We provide free initial consultations for those hurt by defective drugs and medical devices. Our law firm can assess your case and explain how we can help you hold the pharmaceutical company accountable.
Contact us now online or via phone to get started with your free initial consultation. Our expert legal team is standing by, waiting for your call, so don't hesitate! We're here to help you earn the compensation you deserve!
Client Testimonials
These guys are amazing. Helped me throughout the process. Always there when I need help. Inititailly called a law firm (the one that has lots of ads on the radio), but they declined my case. Van Law Firm accepted my case without a second thought! Kudos to Daniel, my case manager, and Amanda who expedited my payment process. Highly recommended.
Milby Mags
Got in an accident at the beginning of the year and they have been awesome, especially with it being my first accident and me being like this. They have been very communicated, stayed in contact with me the whole time, giving me updates when there were any and even when there weren't and answered any question I had. I would recommend them to anyone. Everyone I have talked to there has been very friendly. I would give them a 10 out of 10.
Ethan Gullet
They made sure that my insurance company covered what I paid for them to which included the gap for my car that was totaled. My medical costs were taken care of and reduced substantially so I was able to get more on my settlement. My case manager, Will Garcia, was always helpful in assisting me and answering any questions I had. They really did an amazing job with my case. I would definitely recommend them to anyone in need of this type of legal help. Most lawyers do not help you with the recovery of the car and rental etc. They are amazing.
Teresa Cuthbertson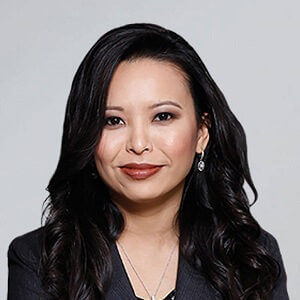 Have you been injured? We can help.
Fill out the form below, and we will get back to you very soon.