Ozempic and Mounjaro, two Type 2 diabetes drugs also used for weight loss, have been linked to stomach paralysis and other serious risks. While the possible side effects appear to be rare, researchers warn users to report any symptoms to their doctors and remain aware of the possibility of severe stomach issues.
The reports of stomach paralysis are just the latest reason why people are filing weight loss drug lawsuits nationwide. The Mass Torts lawsuits allege that these medications cause significant health concerns.
What Is Stomach Paralysis?
The latest reports from October 2023 show that certain injectable medications used to manage Type 2 diabetes and weight loss could cause stomach paralysis. This involves semaglutide (Ozempic, Wegovy) and tirzepatide (Mounjaro). Both of these medications work by slowing digestion.
However, when digestion slows down too much, and the stomach does not empty properly, the person might experience stomach paralysis. Medically, this is known as gastroparesis. According to the National Institute of Diabetes and Digestive and Kidney Diseases, the symptoms of gastroparesis include:
A full feeling soon after beginning to eat
Still feeling full for hours after a meal
Nausea and vomiting
Bloating
Belching
Pain in the upper abdomen
Heartburn
Loss of appetite
The drugs also list "delayed gastric emptying" as a potential side effect. It is important to understand that the most common factor in developing stomach paralysis is diabetes. This means many who use these drugs are already at risk.
Gastroparesis can cause more serious complications. The food can harden and cause intestinal blockages, among the potentially life-threatening concerns.
For a free legal consultation, call (725) 900-9000
What You Need to Know About Ozempic and Mounjaro
Ozempic, Mounjaro, and similar drugs are known as GLP-1 agonists. This class of drugs is approved to treat type 2 diabetes. Some, including Wegovy, have U.S. Food and Drug Administration (FDA) approval for weight loss in obese patients. Others are frequently prescribed off-label for this use, as well.
This makes the alleged side effects of these medications even more concerning. There could be safer alternatives, although many prefer these highly effective drugs for their quick weight loss effects.
These medications are self-injected and may help patients lose a significant amount of weight while also managing their blood sugar levels. However, they are not without side effects. Many people report nausea, vomiting, and other stomach problems.
On October 5, 2023, research published in JAMA identified other much more serious concerns. This peer-reviewed study identified increased risks for pancreatitis, bowel obstruction, and gastroparesis in patients using GLP-1 agonists such as Ozempic and Mounjaro versus other types of weight loss drugs.
Have Lawsuits Been Filed Related to Ozempic and Mounjaro Causing Stomach Paralysis?
The lawsuits related to Ozempic and Mounjaro's stomach paralysis have already begun. A Louisiana woman has filed suit against the manufacturers of both drugs, Novo Nordisk and Eli Lilly, alleging that they caused her to experience severe gastrointestinal side effects. This could potentially include stomach paralysis, as she is experiencing ongoing symptoms of the condition.
According to the lawsuit filed on August 2, the 44-year-old woman from Louisiana has used GLP-1 agonists to manage her type 2 diabetes for more than one year. Since being diagnosed with diabetes in 2017, she has used numerous medications to manage her blood sugar levels. This included Ozempic for more than a year and Mounjaro since July 2023.
She has reported possible side effects of these medications that include:
Severe vomiting
Throwing up food even hours after her last meal
Debilitating stomach pain
Gastrointestinal burning
Tooth loss from excessive vomiting
She has experienced hospitalizations because of her stomach issues, and she worries the injuries could have long-term effects.
The lawsuit wants the manufacturers of these drugs to warn patients of these risks. In addition, she is asking for compensation for her care and the lack of warning about severe gastrointestinal events on the medications.
Click to contact our personal injury lawyers today
What Should You Do If You Experienced Serious Side Effects Because of Ozempic or Mounjaro?
If you experience serious stomach issues after taking Ozempic, Mounjaro, or a related medication, you should speak with a defective drug attorney about your legal options. These companies failed to provide stern warnings about these risks, and many people may have suffered injuries as a result.
Working with an experienced lawyer who is familiar with the weight loss drug lawsuits already underway could help you hold the drug manufacturers accountable and get justice. Compensation may be available to pay for your:
Current and future medical care
Income lost if you missed work
Reduced earning ability if you cannot return to work
Mental anguish
Pain and suffering
Diminished quality of life
Loss of enjoyment of life
As of October 2023, these lawsuits are in their earliest stages. There is no way to predict an outcome or how many may be filed. However, with the popularity of these medications, there are enough potential victims that a mass tort may be possible. This would most likely be multidistrict litigation (MDL). In an MDL, the plaintiffs work together to build a strong case, navigate pre-trial motions, and hear several bellwether trials.
MDLs are common for defective drug cases. When successful, they often result in a global or tiered settlement for plaintiffs.
Complete a Free Case Evaluation form now
Discuss Your Legal Options With Our Dangerous Drugs Legal Team
If you took Ozempic, Mounjaro, or a related drug and experienced gastrointestinal issues, you might be able to join others in pursuing a case against the pharmaceutical companies. You can speak with our personal injury law firm today to learn more.
Van Law provides free initial consultations. We can assess your case and discuss your next steps with you today for free. Contact us now to get started with your initial consultation.
Client Testimonials
These guys are amazing. Helped me throughout the process. Always there when I need help. Inititailly called a law firm (the one that has lots of ads on the radio), but they declined my case. Van Law Firm accepted my case without a second thought! Kudos to Daniel, my case manager, and Amanda who expedited my payment process. Highly recommended.
Milby Mags
Got in an accident at the beginning of the year and they have been awesome, especially with it being my first accident and me being like this. They have been very communicated, stayed in contact with me the whole time, giving me updates when there were any and even when there weren't and answered any question I had. I would recommend them to anyone. Everyone I have talked to there has been very friendly. I would give them a 10 out of 10.
Ethan Gullet
They made sure that my insurance company covered what I paid for them to which included the gap for my car that was totaled. My medical costs were taken care of and reduced substantially so I was able to get more on my settlement. My case manager, Will Garcia, was always helpful in assisting me and answering any questions I had. They really did an amazing job with my case. I would definitely recommend them to anyone in need of this type of legal help. Most lawyers do not help you with the recovery of the car and rental etc. They are amazing.
Teresa Cuthbertson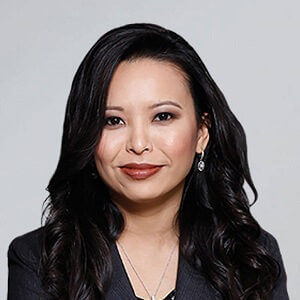 Have you been injured? We can help.
Fill out the form below, and we will get back to you very soon.