Survivors of sexual abuse often face significant challenges in their daily lives. The long-term effects of the abuse can blur into your finances, close personal relationships, and job stability. Yet, you should never have had to suffer these things. You deserve someone on your side who can fight for the justice and peace of mind you need to move forward. At Van Law, we would be honored to take command of that fight on your behalf.
In our efforts to shield you from further harm, our firm will take complete control of the investigation, court proceedings, and filing. We will get a comprehensive understanding of how your abuse has affected your life, so we can demand compensation that is appropriate for your suffering. We don't want you to feel alone during this process, so let us be your advocates.
At Van Law, We Take Care of the Process for You
You shouldn't have to take on the added stress of the legal process. Our team can take the lead by handling all tasks, big and small, so you can focus on your priorities. Here are just some of the services we offer:
Investigating and collecting evidence to support your claims
Uncovering a liable party or multiple potentially liable parties to pursue for compensation
Handling all communication between the insurance companies and the liable parties on your behalf
Answering any questions or concerns you have about your case and the laws surrounding your case
Demanding and negotiating for compensation that is appropriate for your losses
Filing the appropriate paperwork within the guidelines and tracking the statute of limitations
Representing you in court proceedings and preparing you for the process as best as we can
While we are handling the legal side of things, we know that you still have a difficult role to play. We strive to provide a safe atmosphere through which you can confide in our team, so we can get your story. We will use the information you give us to fight for the case resolution that you deserve.
The Washington Statute of Limitations for Sexual Abuse Cases
In general, survivors of sexual abuse have longer to file lawsuits than in other civil proceedings. If you're worried the statute of limitations may have already passed, a member of our team can help you determine if you're still eligible to file.
You may also be hesitant to initiate proceedings if a criminal investigation is ongoing; however, criminal proceedings do not interfere with civil proceedings. We can still investigate and initiate your case at the same time the abuser is being tried by the state.
The longer we have to collect evidence and conduct a thorough investigation, the higher the likelihood that we can present a strong case on your behalf. We hope you'll allow us to take on this fight for you, so you can continue to recover with the compensation we pursue.
For a free legal consultation with a sexual abuse lawyer serving Tacoma, call (725) 900-9000
Damages You May Be Entitled to Recover in Tacoma, WA
Our goal in pursuing financial compensation is to secure a settlement or verdict that will help to mitigate your suffering. To come up with an estimate, we will analyze your testimony and the effects your abuse has had on your life. Here are some damages we may be able to claim as part of your case:
Your mental, emotional, and physical pain and suffering
Medical costs associated with your treatment, recovery, and abuse-related health conditions
Income you've lost and will continue to lose because of your abuse
Your diminished quality of life
Our team will speak with experts and loved ones to create an accurate estimate of what you may be owed.
We Have a History of Success and Many Satisfied Clients
The final result of a case is important, so we fight for a positive one. Yet, we know that the quality of our services also makes a difference for clients who are suffering from someone else's actions. Our testimonials and hundreds of five-star reviews are evidence that we do make this difference for our clients.
Here's what one of them had to say about working with us:
"This was the best law firm experience I have ever had in my life and I have had several. Van Law Firm is the best…" – Jackin Ralph.
Tacoma Sexual Abuse Lawyer Near Me (725) 900-9000
What Constitutes Sexual Abuse in Washington?
If you're uncertain of whether your situation is a case of sexual abuse, our attorneys can listen to your story and help you determine your eligibility to file. However, there are a few groups who are more at risk of being abused, including:
Student athletes
Members of a religious institution
Public or private school students
Residents of a foster home
No matter how large or intimidating the entity responsible for your abuse may seem, our firm is unafraid. We have the law on our side, and we will use our time and resources to hold them accountable.
Sex Crimes that May Qualify as Sexual Abuse
The laws surrounding sexual abuse can vary per state and are often extremely complex. However, here are some examples of sex crimes that may qualify survivors to sue their abusers:
Rape
Statutory rape
Sex trafficking
Indecent exposure
Groping or inappropriate touching
Coercion
Even if you don't see the crime committed against you listed here, you may still be eligible to take legal action.
Click to contact our Washington Sexual Abuse Lawyers today
Choose Our Tacoma WA Sexual Abuse Lawyer for Your Case
We know that initiating this process is difficult for you. As your attorneys, we hope to take as much of the strain and anxiety off of your shoulders as possible. Allow us to shield you from communications from the liable party. Allow us to gather evidence of their wrongdoing. Allow us to fight for justice.
To learn more about our services, call or visit us online. We offer free consultations where potential clients can learn about their legal options before making a decision.
Client Testimonials
These guys are amazing. Helped me throughout the process. Always there when I need help. Inititailly called a law firm (the one that has lots of ads on the radio), but they declined my case. Van Law Firm accepted my case without a second thought! Kudos to Daniel, my case manager, and Amanda who expedited my payment process. Highly recommended.
Milby Mags
Got in an accident at the beginning of the year and they have been awesome, especially with it being my first accident and me being like this. They have been very communicated, stayed in contact with me the whole time, giving me updates when there were any and even when there weren't and answered any question I had. I would recommend them to anyone. Everyone I have talked to there has been very friendly. I would give them a 10 out of 10.
Ethan Gullet
They made sure that my insurance company covered what I paid for them to which included the gap for my car that was totaled. My medical costs were taken care of and reduced substantially so I was able to get more on my settlement. My case manager, Will Garcia, was always helpful in assisting me and answering any questions I had. They really did an amazing job with my case. I would definitely recommend them to anyone in need of this type of legal help. Most lawyers do not help you with the recovery of the car and rental etc. They are amazing.
Teresa Cuthbertson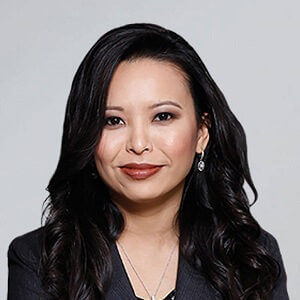 Have you been injured? We can help.
Fill out the form below, and we will get back to you very soon.