Using mesh patches is a common method of hernia repair. These mesh patches were first utilized in the 1950s and became the most common way to repair hernias in the abdominal wall by the 1980s. However, thousands of people allege that dangerous hernia mesh caused preventable pain, injuries, and surgical intervention.
If you believe you suffered injuries because of defective or dangerous surgical mesh, our mass torts attorney will review your case for free. You may be able to file a hernia mesh lawsuit and join thousands of others in holding the manufacturers legally responsible. 
Hernia Mesh Lawsuit Updates
According to a June 15, 2023, report from the United States Judicial Panel on Multidistrict Litigation, four cases of multidistrict litigation (MDL) are currently underway related to dangerous or defective surgical mesh. These include: 
Bard MDL
MDL 2846: Davol, Inc./C.R. Bard, Inc., Polypropylene Hernia Mesh Products Liability Litigation, is the largest and most significant of the MDLs still in the court system. As of June 2023, 19,707 plaintiffs are awaiting the third bellwether trial, scheduled to begin in October 2023. The case heard will be Stinson v. C.R. Bard. The plaintiff is a Maine man who suffered pain and complications caused by hernia mesh failure. 
Covidien Hernia Mesh MDL
MDL 3029: Covidien Hernia Mesh Products Liability Litigation (No. II) has 507 plaintiffs as of June 2023. This MDL is in its early stages. Discovery, where each side gathers evidence and exchanges information, is just beginning. 
MDLs With Global Settlements
One hernia mesh MDL reached global settlements. However, a few hundred cases remain in the legal process. These plaintiffs could go to trial in their original jurisdiction or negotiate individual settlements. This MDL includes:   
MDL 2782

: Ethicon Physiomesh Flexible Composite Hernia Mesh Products Liability Litigation, which currently has 565 plaintiffs
Other Surgical Mesh MDLs
There is also a pending surgical mesh case related to C-Qur mesh products manufactured by Atrium Medical Corporation. This mesh was not exclusively used for hernia repair but could be used for this purpose. As of June 2023, MDL 2753: Atrium Medical Corp. C-Qur Mesh Products Liability Litigation includes 3,382 active lawsuits.
What Compensation Is Available to Those Who Win a Hernia Mesh Lawsuit?
When a plaintiff recovers compensation for their injuries and damages, the compensation is meant to cover their related expenses and losses. The damages you recover could compensate you for your economic and non-economic losses.
You may be able to recover compensation for:
Medical bills for treatment and revision procedures

Ongoing medical needs and pain management

Income losses from time missed at work

Diminished earning ability 

Related expenses, such as traveling for treatment 

Pain and suffering
Our firm will assess your case to determine which damages you can recover. 
Benefits of Choosing Van Law for Your Hernia Mesh Lawsuit Team
At Van Law, our attorneys want to help you recover compensation for your hernia mesh complications. We file lawsuits alleging that design defects and product failures cause significant, expensive, and painful post-surgical complications. Our team knows how to build a strong case and recover fair compensation, as you can see from our client testimonials: 
"Had a great experience with Van Law Firm and a special thanks to Norma and her team for all the help and getting me the proper care and compensation." – Ivan Parra 

"Van Law Firm accepted my case without a second thought! Kudos to Daniel, my case manager, and Amanda who expedited my payment process. Highly recommended." – Milby Mags 
We also work on a contingency-fee basis. We do not charge our clients any upfront fees before we work on their cases. There is no retainer to pay. Instead, we represent our clients using our resources to fund our work. You will not owe any attorney's fees until we win compensation for you.
What Is the Issue With Hernia Mesh?
Hernia mesh patches can cause significant concerns for the patient who underwent surgery to repair a health problem. The aftermath of a failed hernia mesh surgery often requires a more invasive, extensive repair operation to deal with the issues caused by the implanted mesh. 
According to the U.S. Food and Drug Administration (FDA), implantable surgical mesh is one of the most common ways to repair hernias. The mesh patch covers the hernia, and the surgeon secures it to nearby tissues, encouraging the new tissue to grow and heal. However, when these patches fail, they might: 
Pull loose, allowing the hernia to recur

Rupture or tear, causing additional damage and recurrence

Migrate and adhere to other tissues, causing organ damage

Obstruct essential organ function

Increase the risk of bacterial infection
Often, these concerns come with significant symptoms. This could include: 
Signs of re-herniation

Chronic pain in the area

Swelling and inflammation

Symptoms of an infection
All too often, patients with complications related to a hernia mesh implant require additional surgery to clean out the infection, reattach the patch, prevent damage to other organs, or otherwise repair the hernia. 
Who Is Liable for Your Hernia Mesh Injuries?
When you work with our team, we identify the liable parties in the case. This generally requires us to obtain copies of your relevant medical records to determine the type of mesh used and document your surgery, complications, and any related treatment or procedures.
There are ongoing mass torts against several of the top manufacturers of hernia mesh products. Depending on the type of product used in your surgery, the liable party could be: 
Atrium 

C.R. Bard and Davol Inc. 

Ethicon
Our lawyers will determine if there are cases similar to yours and what your legal options are for pursuing compensation and holding the at-fault party liable. We believe accountability is important in these cases so that manufacturers cannot continue harming other patients in the same way. 
Discuss Your Hernia Mesh Lawsuit Options With Our Team for Free Today
Van Law represents those suffering from hernia mesh complications nationwide. We will review your case for free and advise you about your legal options.
Contact us now to get started with your free initial consultation. Our team is ready to advocate for your rights after you suffered hernia mesh complications and earn you the highest compensation.
Client Testimonials
These guys are amazing. Helped me throughout the process. Always there when I need help. Inititailly called a law firm (the one that has lots of ads on the radio), but they declined my case. Van Law Firm accepted my case without a second thought! Kudos to Daniel, my case manager, and Amanda who expedited my payment process. Highly recommended.
Milby Mags
Got in an accident at the beginning of the year and they have been awesome, especially with it being my first accident and me being like this. They have been very communicated, stayed in contact with me the whole time, giving me updates when there were any and even when there weren't and answered any question I had. I would recommend them to anyone. Everyone I have talked to there has been very friendly. I would give them a 10 out of 10.
Ethan Gullet
They made sure that my insurance company covered what I paid for them to which included the gap for my car that was totaled. My medical costs were taken care of and reduced substantially so I was able to get more on my settlement. My case manager, Will Garcia, was always helpful in assisting me and answering any questions I had. They really did an amazing job with my case. I would definitely recommend them to anyone in need of this type of legal help. Most lawyers do not help you with the recovery of the car and rental etc. They are amazing.
Teresa Cuthbertson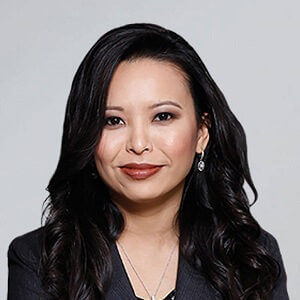 Have you been injured? We can help.
Fill out the form below, and we will get back to you very soon.