If you were hurt in a crash on the congested roadways of Las Vegas, you need to take action right away. The phrase "what happens in Vegas stays in Vegas" doesn't always apply to at-fault bus drivers, truckers who are desperate to get back behind the wheel, or tourists who are just passing through. Waiting to file your personal injury claim could create complications when witnesses or other motorists need to be contacted to build your case. Waiting also hurts your case when evidence is destroyed or when you do not seek medical attention right away. Give our motor vehicle accident attorneys in Las Vegas a call today, and let's get started.
Why Work with an Auto Accident Lawyer at Van Law Firm
When you retain our firm to handle your accident case, we'll work to make things as easy as possible for you so you can concentrate on getting better. You won't need to worry about negotiating with the insurance company on your own; we'll take care of that on your behalf. You won't need to collect evidence, gather statements from witnesses, or obtain medical records or police reports—we'll take care of those things, too. Our team will handle all of the paperwork, keep track of important deadlines, and we'll even help you access the care and resources you need to support you in your recovery.
Let us evaluate your situation and determine the best path to take to help you achieve your goals. Give our injury attorneys a call today at 725-900-9000.
For a free legal consultation with a motor vehicle accidents lawyer serving Las Vegas, call (725) 900-9000
How We Help You Make the Most of Your Recovery
Costs quickly add up in the aftermath of a crash. We strive to make sure that you recover money for the losses you're dealing with now, as well as those you'll likely face in the future. Before we begin negotiations with the insurance company, we'll look at your overall health and the damages your accident caused. We'll add up the medical bills, lost wages, and estimated damages for pain and suffering. But that's just the beginning.
Next we'll take a look at how your injuries will impact your life in the future. If your injuries are permanent, or serious enough to require long-term medical treatment and time away from work, we'll make sure to add in those losses as well. We'll consider your loss of enjoyment of life, the loss of use of any damaged body parts, and how your disability will affect your family's future.
Once we have a ballpark figure of the damages you've truly sustained, that's when we negotiate with the insurance company or other entity that caused your accident. In some cases, more than one party may be liable for your injuries, and when that happens, we'll seek damages from them as well.
Las Vegas Motor Vehicle Accident Lawyer Near Me (725) 900-9000
We Represent Victims of All Types of Crashes
Increasing congestion, heavy truck traffic, partying tourists, and fatigued tour bus drivers all play a part in accidents on Interstate 15, State Route 215, State Route 95 and other busy roads around Las Vegas and Henderson. Regardless of the type of crash you're involved in, we're here to help. Some of the more common types of motor vehicle accidents in the area include:
Bicycle accidents
Boat accidents
Bus accidents
Taxi cab accidents
Rideshare accidents (Uber / Lyft)
Car accidents
Truck crashes
Drunk driving wrecks
Motorcycle accidents
Pedestrian accidents
No obligation consultations are always free.
Let us help you!

Call Now: (725) 900-9000

We are available 24/7
Click to contact our Las Vegas Personal Injury Lawyers today
Understanding Nevada's Comparative Fault Law in Motor Vehicle Accidents
In Nevada, you may be able to recover money after a crash even if you played a role in why the accident occurred. Nevada follows a modified comparative negligence system to determine liability in automobile wrecks. If you are less than 50% at fault for your accident, you can recover money from the other party.
There is a twist, however. When you are determined to be partially at fault, your award will be reduced according to the percentage of the accident attributable to you. If the court decides that you are 50% or more at fault, you can't recover anything, even if your injuries are severe.
Client Testimonials
These guys are amazing. Helped me throughout the process. Always there when I need help. Inititailly called a law firm (the one that has lots of ads on the radio), but they declined my case. Van Law Firm accepted my case without a second thought! Kudos to Daniel, my case manager, and Amanda who expedited my payment process. Highly recommended.
Milby Mags
Got in an accident at the beginning of the year and they have been awesome, especially with it being my first accident and me being like this. They have been very communicated, stayed in contact with me the whole time, giving me updates when there were any and even when there weren't and answered any question I had. I would recommend them to anyone. Everyone I have talked to there has been very friendly. I would give them a 10 out of 10.
Ethan Gullet
They made sure that my insurance company covered what I paid for them to which included the gap for my car that was totaled. My medical costs were taken care of and reduced substantially so I was able to get more on my settlement. My case manager, Will Garcia, was always helpful in assisting me and answering any questions I had. They really did an amazing job with my case. I would definitely recommend them to anyone in need of this type of legal help. Most lawyers do not help you with the recovery of the car and rental etc. They are amazing.
Teresa Cuthbertson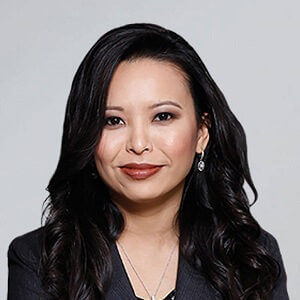 Have you been injured? We can help.
Fill out the form below, and we will get back to you very soon.