Commercial truck accidents can affect victims for the rest of their lives. If you were injured in such an accident, you may be dealing with property damage and severe injuries that require ongoing medical care. It can feel especially frustrating to deal with the consequences of a traumatic accident when you were not the one who caused it.
Luckily, truck accident victims have legal options. An experienced truck accident attorney from Van Law can build a case and pursue compensation on your behalf. We have more than $50 million recovered for our clients to date and 100 years of combined legal experience handling cases like yours. Our Las Vegas truck accident lawyer is prepared to manage your case.
Call now for a free case review. We offer 24/7 phone support, and we don't get paid unless you do. You can focus on recovering from your injuries while our team files a truck accident claim or lawsuit on your behalf.
Defending You After a Las Vegas Trucking Accident
Trucking accidents can affect your life in many ways – painful physical injuries, mounting medical expenses, and disturbances to your normal routine can make it feel like you're slowly sinking in. At Van Law, we understand these feelings, and that's why we work tirelessly to recoup all we can for our clients.
As a trusted personal injury firm, we can take care of these issues swiftly and professionally so that you can get your life back on track and get back to full health. Our trustedLas Vegas motor vehicle accident lawyeris always accepting new clients – we have years of experience negotiating with trucking and insurance companies, and with hundreds of 5-star reviews online, our work ethic is always on display.
What Our Las Vegas Truck Accident Attorney Will Do for You
You can trust our team to manage all the details of your case. We have experience with personal injury claims and lawsuits, so we understand how to handle your truck accident case. On your behalf, our team will:
Investigate your case

Gather evidence to prove you did not cause the semi-truck accident

Speak to all other parties involved in your case, including witnesses, the insurance company, and the liable party's legal team

Advocate for your best interests and represent you in court, if necessary

Complete all the paperwork required for your insurance claim or lawsuit

Explain your legal options

Answer your questions without using any confusing legal terms

Keep you updated on the status of your case

Inform you of any laws that apply to your case
When you hire our firm, we will take on all your legal tasks. Van Law is dedicated to helping truck accident victims pursue fair compensation.
For a free legal consultation with a truck accidents lawyer serving Las Vegas, call (725) 900-9000
Is It Expensive to Hire a Las Vegas Truck Crash Lawyer?
OurLas Vegas personal injury attorneytakes cases on a contingency-fee basis. This makes our legal services accessible because you do not have to pay us any money upfront or out-of-pocket. Our team will cover the cost of all your case-related expenses.
Once your case is won or settled, your attorney will receive an agreed-upon percentage of your compensation as payment for their legal services. We also offer free initial consultations. You can ask any questions you have and get legal advice from one of our team members.
If we do not win compensation for you in your case, we do not get paid.
Las Vegas Truck Accident Lawyer Near Me (725) 900-9000
You Need to File Your Las Vegas Truck Accident Lawsuit on Time
If you and your lawyer decide that filing a lawsuit is the right legal avenue for your case, you must adhere to your state's filing deadlines. The statute of limitations explains the amount of time you have to file a lawsuit. For personal injury cases, such as your truck accident, you generally have two years to file, perNRS § 11.190(4)(e).
If your loved one passed away in a truck accident, we extend our condolences. We can help you file a lawsuit to pursue justice on their behalf. In Nevada, NRS § 11.190(4)(e) explains that you typically have two years to file a wrongful death lawsuit. Our team can explain more about who is eligible to file a wrongful death lawsuit when you hire us.
We recommend you get started on your case as soon as you can. Not only is time limited to file a lawsuit, but some evidence may be time sensitive. If you hire us early on in your case, we can visit the accident scene and speak to witnesses before useful evidence is no longer available.
Click to contact our Nevada Truck Accident Lawyers today
Damages You Can Recover After a Commercial Vehicle Accident in Las Vegas
After a truck accident, our experienced attorneys can help you pursue compensation for all the damages you suffered. While the amount of compensation you can recover will depend on the details of your case, truck accident victims can generally recover damages such as:
Medical Bills
All your medical bills may be compensable after a Las Vegas truck accident. Some common types of injuries that accident survivors sustain include:
Broken bones

Traumatic brain injuries (TBI)

Spinal cord injuries
The treatment you need for these injuries or any other injury you sustain could be covered in your settlement. Bills for x-rays, doctor's appointments, emergency room trips, ambulance rides, hospital stays, and medications are just some of the costs that may be covered when we pursue a case against the trucking company.
Lost Income
Many truck accident victims need to take time off work to recover from their injuries. You could recover the money you would have made by filing a truck accident case. This is especially important for those who must be away from work for a significant time while their injuries heal.
You can also pursue compensation for your reduced ability to earn money if your injuries prevent you from earning your pre-accident income. This applies to all verifiable sources of income affected by your accident injuries.
Non-Economic Damages
Some accident-related losses do not have a fixed monetary value. These are known as non-economic or intangible losses. They include:
Physical pain and suffering

Scarring and disfigurement

Loss of enjoyment of life

Mental anguish
Your truck accident attorney can assign a value to these losses to help you calculate the total potential value of your case. This will help your legal team frame how much you will demand from the company's insurer or ask the jury to award you at trial.
Complete a Free Case Evaluation form now
Determining Fault in Your Las Vegas Truck Accident Case
Unlike normal auto accidents, the liability for a trucking crash may fall on multiple parties– of course, the driver can always be liable for any unsafe or impaired driving. However, the driver's employer may share liability if they have policies in place that could be seen as being conducive to more crashes, such as long drive time requirements or looser maintenance policies.
Trucking companies are also liable because of a legal doctrine known as vicarious liability. Employers are legally responsible for many actions their workers take on the job. This often applies to truckers driving semi-trucks.
Even outside parties, such as a leasing company that owns the truck or the vehicle manufacturer, could share responsibility if an accident was caused by a mechanical error or faulty piece of equipment. Collisions may occur if a truck's systems fail or are defective, such as the engine, transmission, trailer mechanisms, or brakes.
We Will Work to Establish Negligence After Your Las Vegas Commercial Truck Accident
You won't be able to pursue compensation until we prove that another party is the reason you were injured. One way to prove liability is by establishing negligence. We can satisfy the following four elements to prove negligence:
Duty of care: The liable party had a duty of care to maintain. This means keeping you and other road users safe.
Breach of duty: The at-fault party did not maintain their duty of care. Instead, they acted with negligence. Negligence includes speeding, drunk driving, drowsy driving, violating another traffic law, or improper maintenance.
Causation: The reason you were in an accident and suffered injuries is that the at-fault driver was negligent.
Damages: You suffered damages because of the collision. Damages can include medical bills, pain and suffering, and lost income.
No matter what act of negligence led to your accident, our team can help you hold the at-fault party accountable. If more than one liable party caused your accident, we could hold several people accountable for the damage they caused.
Truck Accident Evidence Our Las Vegas Team Can Use
Our Las Vegas truck accident lawyer can use evidence to build your case. If you suffered a catastrophic injury, you deserve justice. Any evidence of your injury that you have collected may be useful to your legal team. If your injuries prevented you from gathering evidence, do not worry. Your lawyer can collect it on your behalf.
Evidence your lawyer may gather could include:
Dashboard camera footage

Witness statements

Maintenance records for the truck or a third-party vehicle

Photos and videos of the accident scene, your injuries, and the damage that the vehicles sustained

The truck driver's work schedule
Trucking Accident Causes in Las Vegas
There are a large number of potential causes for any given trucking accident, either through human, mechanical, or weather-based issues. While truck drivers follow the same traffic laws as normal commuters, they are also the lowest part of the totem pole in terms of trucking, insurance, and manufacturer guidelines, so it should be pointed out that not all accidents are caused by the driver.
A relatively comprehensive list of common trucking accident causes will include:
Driving while under the influence of drugs or alcohol

Fatigued or drowsy driving

Improperly changing lanes

Defective vehicle components such as tires, brakes, brake lights, etc.

Distracted driving, such as texting, eating, smoking, etc.

Tailgating too closely behind another vehicle

Failing to check mirrors for blind spots (or not having proper mirrors installed)

Unsafe driving in inclement weather situations

Driving above the speed limit

Poor vehicle maintenance

Cargo that is overloaded or improperly secured

Driving without a proper license or training
Any of these actions could lead to serious truck accident injuries or even fatal accidents. We will investigate your case to uncover the cause of your accident. You deserve justice from the party that caused your injuries.
Post-Crash Actions You Can Take to Help Your Las Vegas Case
Unfortunately, traffic accidents are common. TheNevada Department of Transportation (NDOT)reports law enforcement handled 237,338 crashes in a five-year period between 2016 and 2020. Sometimes, collisions are unavoidable.
A trucking accident is certainly a frightening experience to endure, but you should keep in mind that there are still important steps to take immediately following a collision, if possible. For example:
Get police to respond

: Typically, police will respond to most trucking accidents, given their scale. However, make sure to contact them regardless so that you can get a copy of the accident report, which can be a crucial piece of evidence for your case. They will also test the other driver at the scene if he or she seems to be impaired in some way.

Get medical help

: Be sure to seek treatment for all injuries that are sustained, however insignificant they may feel. That way, if the defense tries to question your injuries, you can point to the fact that you received care immediately following the incident, not at a later time. Also, be sure to follow through with the treatment plan your doctor recommends.

Photograph the scene

: Take pictures of the entire crash site and everything in it, including the damage to all of the vehicles involved. For a full list of pictures to take, visit

here

.

Jot down notes

: While the accident is fresh in your mind, try to jot down as many notes as you can remember about the crash. Some of these details may come in handy later. Try to remember how you felt and describe what the scene looks like.

Exchange info

: if you're involved in a trucking accident, you should get the name, contact, and insurance information for both the driver and the company employing the driver. If a representative from the trucking company or their insurer contacts you, do not disclose any information under any circumstances. Employ the services of a trusted trucking accident attorney before consulting with anyone.

Stay off social media

: Anything you share online can be used against you by the at-fault party and their insurance company. If you share a post saying you're feeling fine, your words can be used out of context. Even a seemingly harmless status update meant to keep family and friends in the loop could end up backfiring. It's best to stay off social media until your case is settled.
Contact Us for More Information About Our Las Vegas Trucking Accident Attorneys
When you or someone you know has been involved in a trucking accident, the experienced team of Las Vegas trucking accident lawyers at Van Law is the right choice to help make sure you pursue the compensation you deserve. We've recovered millions of dollars through settlements and injury trials. Call us today to get started.
Client Testimonials
These guys are amazing. Helped me throughout the process. Always there when I need help. Inititailly called a law firm (the one that has lots of ads on the radio), but they declined my case. Van Law Firm accepted my case without a second thought! Kudos to Daniel, my case manager, and Amanda who expedited my payment process. Highly recommended.
Milby Mags
Got in an accident at the beginning of the year and they have been awesome, especially with it being my first accident and me being like this. They have been very communicated, stayed in contact with me the whole time, giving me updates when there were any and even when there weren't and answered any question I had. I would recommend them to anyone. Everyone I have talked to there has been very friendly. I would give them a 10 out of 10.
Ethan Gullet
They made sure that my insurance company covered what I paid for them to which included the gap for my car that was totaled. My medical costs were taken care of and reduced substantially so I was able to get more on my settlement. My case manager, Will Garcia, was always helpful in assisting me and answering any questions I had. They really did an amazing job with my case. I would definitely recommend them to anyone in need of this type of legal help. Most lawyers do not help you with the recovery of the car and rental etc. They are amazing.
Teresa Cuthbertson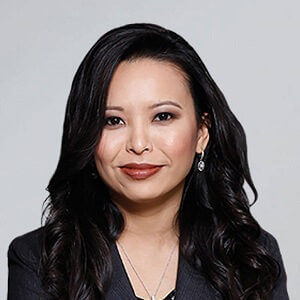 Have you been injured? We can help.
Fill out the form below, and we will get back to you very soon.