A motorcyclist is largely unprotected from the impact of a collision with a car, often leading to far more serious injuries than the automobile occupants suffer. If you or someone you love was injured in an accident, our Washington motorcycle accident lawyers can help.
At Van Law, we can investigate your accident, identify the vehicle owner, and document your post-accident expenses and losses. Starting with a free review of your case, we can work hard to hold the at-fault driver accountable for their actions and pursue favorable financial compensation.
Common Causes of Motorcycle Accidents
According to National Highway Traffic Safety Administration (NHTSA) research, as many as 42% of fatal motorcycle accidents are caused by drivers making a left-hand turn at an intersection.
Other causes of motorcycle-versus-vehicle collisions include:
Speeding

Distracted driving

Driving under the influence

Reckless driving
Our investigative team can uncover and document the cause of your accident. Our Washington motorcycle accident lawyers can also determine the at-fault party and pursue compensation from their insurance provider.
For a free legal consultation with a motorcycle accidents lawyer serving Washington, call (725) 900-9000
Common Injuries in a Washington Motorcycle Accident
In 2021, there were 242,723 registered motorcycles across Washington state, according to Insurance Information for Highway Safety (IIHS) data. The lack of overall protection on a motorcycle can lead to many serious injuries in a crash:
Broken or fractured bones 

Eye and dental damage 

Facial injuries

Limb loss

Road rash and burns

Spinal cord injuries

Traumatic brain injury 
Our personal injury attorneys can gather your medical records and consult specialists to help determine your current and future treatment costs. We can determine the overall value of your case by considering every loss you suffered because of the accident.
Washington Motorcycle Accident Lawyer Near Me (725) 900-9000
Our Motorcycle Accident Lawyers Can Help You Seek Damages
Treatment expenses for a motorcycle crash typically start right at the accident scene with emergency medical care. We can request compensation for all necessary treatment costs, including:
Emergency room fees

Ambulance fees

Hospital admission

Assistive medical devices

Rehabilitation and therapy

In-home medical support

Prescription medications
Compensation for Your Accident and Injury-Related Expenses and Losses
Medical expenses are only one part of the damages we can pursue for you. You can also seek compensation for:
Current and future lost income

Property damage or loss

Diminished property value

Physical disability

Physical disfigurement

Pain and suffering

Mental anguish

Emotional distress

Diminished quality of life
If a loved one was fatally injured in a motorcycle accident, we offer our heartfelt condolences along with our determination to recover wrongful death damages. These damages can include funeral and burial arrangements for your loved one, loss of their financial and familial support, and loss of consortium, society, and companionship.
Click to contact our Motorcycle Accident Lawyers today
Our Washington Motorcycle Accident Lawyers Can Use Evidence to Build Your Case
If we take on your case, we can listen to your story and obtain your official accident report. We can also compile evidence that supports your right to compensation, including:
Medical records

Medical bills

Written prognosis

Employment records

Injury photos

Accident scene photos
We can also consult witnesses, accident reconstructionists, and healthcare experts. Our investigative team can collect evidence and build your case while you focus on getting better.
Complete a Free Case Evaluation form now
How A Motorcycle Accident Lawyer From Our Firm Can Help
Building a strong case file takes time and attention to detail. We can handle the hard work for you. At Van Law, we will do all of the following on your behalf:
Conduct an independent investigation

Calculate the financial value of your case

Document the at-fault driver's negligence

Canvass for photos and video footage

Speak with interested parties on your behalf 

Clarify complex legal terminology and jargon

Answer all your case-related questions and concerns

Provide ongoing updates on your case
We can also negotiate for you and fight hard for the best possible settlement. If a fair settlement can't be reached, we're not afraid to file a lawsuit and represent you in court. You don't have to face this alone. 
Why Should I Choose Van Law For My Motorcycle Accident Case?
Our testimonials page is packed with reviews like these from previous clients who recommend our law firm:
"I want to thank Van Law Firm for the hard work and dedication they put into my case. My case manager Norma was great and explained everything in detail and answered any questions I had." – Darla S.

"I got referred here by a friend and I absolutely made the right choice in choosing this law firm. Thank you for always helping and being very professional. Customer service exceeded my expectations. Thank you again. Recommend 100%." – Aidee G.
At Van Law, we're committed to providing the responsive, communicative legal care and service our clients need and deserve. We can work hard to make your case a priority and guide you through every step of the process.
You Have a Limited Time to File Your Motorcycle Accident Case
The state of Washington limits the time you have to file a lawsuit. You must file within the allotted time to protect your right to go to court. According to RCW § 4.16.080:
You generally have three years from the date of the accident to file your personal injury lawsuit

You generally have three years from the date of a loved one's demise to file your wrongful death lawsuit
At Van Law, we work on contingency, so you can start fighting for compensation without a potentially costly delay. You won't pay a retainer or any upfront fees. If we obtain compensation for you, our lawyer's fees simply come from a percentage of your overall financial award. If we don't win, you don't owe us any attorney's fees at all.
Get Your Free Motorcycle Accident Case Review
If you or a loved one was injured in a motorcycle accident, our results-driven team at Van Law can define your losses and seek appropriate financial recovery. Contact one of our team members to find out how hard our Washington motorcycle accident lawyers can work to demand the compensation you need and deserve. Reach out to our office today.
Client Testimonials
These guys are amazing. Helped me throughout the process. Always there when I need help. Inititailly called a law firm (the one that has lots of ads on the radio), but they declined my case. Van Law Firm accepted my case without a second thought! Kudos to Daniel, my case manager, and Amanda who expedited my payment process. Highly recommended.
Milby Mags
Got in an accident at the beginning of the year and they have been awesome, especially with it being my first accident and me being like this. They have been very communicated, stayed in contact with me the whole time, giving me updates when there were any and even when there weren't and answered any question I had. I would recommend them to anyone. Everyone I have talked to there has been very friendly. I would give them a 10 out of 10.
Ethan Gullet
They made sure that my insurance company covered what I paid for them to which included the gap for my car that was totaled. My medical costs were taken care of and reduced substantially so I was able to get more on my settlement. My case manager, Will Garcia, was always helpful in assisting me and answering any questions I had. They really did an amazing job with my case. I would definitely recommend them to anyone in need of this type of legal help. Most lawyers do not help you with the recovery of the car and rental etc. They are amazing.
Teresa Cuthbertson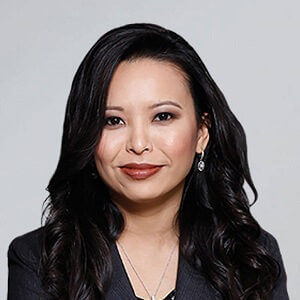 Have you been injured? We can help.
Fill out the form below, and we will get back to you very soon.