If you get in an accident in a company car, liability may rest with your employer if you were at fault for the accident. This means that your employer would have to cover the cost of the victim's losses. Of course, determining the fault for the accident will be important. If you were not at fault for the accident, you could pursue compensation from the negligent party.
When pursuing an insurance claim or a personal injury lawsuit, you have the right to hire a lawyer. They can help you file any necessary paperwork and deal with an insurer while you rest and recover.
Getting in an Accident in a Company Car in At-Fault States
Both Nevada and Washington State are at-fault states, meaning the liability for a car accident rests with the at-fault party or parties. Unlike no-fault states, where one can simply make an insurance claim regardless of fault, you will have to prove the other driver or another party was responsible for the accident to collect compensation.
In at-fault states, claiming compensation for an accident can get complicated. Sometimes, insurers will go back and forth debating fault. If you were in an accident in a company car, this process can become even more difficult.
For example, if your company's insurance policy does not cover the cost of the other driver's injuries, they may attempt to file a personal injury lawsuit against you personally.
For a free legal consultation, call (725) 900-9000
Getting Into a Car Accident in a Company Car in Comparative Negligence and Pure Negligence States
Sometimes, the involved parties in a car accident share the fault for the collision. In these instances, you should consider whether your state follows comparative negligence or pure negligence laws.
If Your Accident Occurred in Nevada
Nevada follows a comparative negligence law under Nevada Revised Statutes § 41.141. This means that you can seek compensation for an accident so long as your share of the fault was not greater than the other party's.
If Your Accident Occurred in Washington State
If you suffered a car accident in Washington State, which follows a pure comparative negligence law, you can still pursue a claim for your losses. According to RCW § 4.22.005, you can seek compensation for your losses regardless of how much percentage of the fault you share.
Potential Compensation After Getting Into a Car Accident in a Company Car
If you seek compensation for your car accident, you may stand to recover a variety of losses. Potential compensation always depends on the determination of fault, your injuries, and how they affect your life.
In general, you may seek compensation for the following losses:
Current medical bills, including emergency room care and diagnostic testing

Future medical bills, such as for rehabilitative therapy

Lost wages, including bonuses and paid time off

Reduced earning capacity if you cannot earn your pre-injury income

Pain and suffering

Scarring and disfigurement

Loss of quality of life
You deserve fair compensation to help you make your maximum medical recovery. You have options for seeking compensation, as well. You may begin with an insurance claim, but if an insurer undervalues or denies your claim, you can also take legal action in the form of a personal injury lawsuit.
Click to contact our personal injury lawyers today
How a Lawyer Can Help If You Get into an Accident in a Company Car
As you can see, making an insurance claim after getting in an accident in a company car can be challenging. You don't have to handle this process alone. A car accident lawyer can take on your case and help negotiate with the insurance companies.
A lawyer can:
Challenge an insurer's determination of fault

File a claim

Handle all the necessary paperwork

File a personal injury lawsuit

Negotiate a fair settlement

Represent you in a trial if necessary
Some accident victims worry about affording legal representation. Many personal injury lawyers work on contingency so that you can avoid paying upfront fees to bring your case. This way, you also know they will be working hard to secure fair compensation for your losses.
Complete a Free Case Evaluation form now
The Personal Injury Lawyers With Van Law Can Help After an Accident in a Company Car
If you were in an accident in a company car, make sure to call the police and report it to your employer. Then, make sure you see a doctor as soon as possible. This can help you establish your injuries and losses. Then, you can leave it to the personal injury lawyers with Van Law to handle your case.
While you rest and recuperate, we can get to work determining liability and going after fair compensation for your losses. We operate on a contingency fee basis, meaning we only take our fee from any potential award we win for you. Give us a call for a free consultation. We can start on your case immediately.
Client Testimonials
These guys are amazing. Helped me throughout the process. Always there when I need help. Inititailly called a law firm (the one that has lots of ads on the radio), but they declined my case. Van Law Firm accepted my case without a second thought! Kudos to Daniel, my case manager, and Amanda who expedited my payment process. Highly recommended.
Milby Mags
Got in an accident at the beginning of the year and they have been awesome, especially with it being my first accident and me being like this. They have been very communicated, stayed in contact with me the whole time, giving me updates when there were any and even when there weren't and answered any question I had. I would recommend them to anyone. Everyone I have talked to there has been very friendly. I would give them a 10 out of 10.
Ethan Gullet
They made sure that my insurance company covered what I paid for them to which included the gap for my car that was totaled. My medical costs were taken care of and reduced substantially so I was able to get more on my settlement. My case manager, Will Garcia, was always helpful in assisting me and answering any questions I had. They really did an amazing job with my case. I would definitely recommend them to anyone in need of this type of legal help. Most lawyers do not help you with the recovery of the car and rental etc. They are amazing.
Teresa Cuthbertson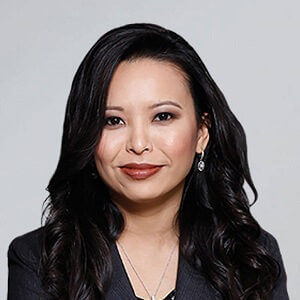 Have you been injured? We can help.
Fill out the form below, and we will get back to you very soon.