A small number of people develop Parkinson's due to their genetics, but chemicals and other environmental exposures also have a link to the disease. Paraquat herbicide can cause Parkinson's disease by altering the dopamine function of brain cells, therefore resulting in damage or death to the cell.
This damage includes oxidative stress and mitochondrial dysfunction, which is also seen in Parkinson's patients. If you have been diagnosed with PArkinsons and exposed to Paraquat, a product liability lawyer our Las Vegas Personal Injury Lawyer may be able to help you recover compensation.
What Is Parkinson's Disease?
Parkinson's disease is a neurological disorder that often strikes older people but can also develop early. The causes of Parkinson's are typically genetic, environmental exposures, or a combination of both. Development usually begins when cells in the substantia nigra pars compacta portion of the brain sustain damage known as oxidative stress and die.
The cells, also known as dopaminergic neurons, regulate movement and learning. Symptoms of Parkinson's disease include tremors or shaking, muscle rigidity, slower movement, loss of balance and automatic movements, and changes in speech and writing.
For a free legal consultation, call (725) 900-9000
What Is Paraquat Herbicide?
According to the Centers for Disease Control and Prevention (CDC), Paraquat is a toxic chemical that is typically found in select herbicides to control weeds. Only someone with a license to be an applicator can use Paraquat, but individuals can suffer exposure by accidentally breathing in the mist or getting it on their skin.
Production of Paraquat began in 1961, and it's still in use today despite bans by the European Union, China, Brazil, and Switzerland due to the risk to humans. The chemical is highly poisonous and can result in death within days if a human only swallows a little bit of it. There are also links between the chemical and diseases such as Parkinson's and cancer.
What Is the Connection Between Paraquat and Parkinson's?
The neurons in the substantia nigra pars compacta regulate dopamine function, the loss of which has a connection to the development of Parkinson's disease. Exposure to Paraquat causes these cells to undergo oxidative stress, which hinders their function, resulting in cell damage and cell death.
Not everyone who suffers exposure to Paraquat develops Parkinson's disease, however, just like not everyone with a genetic predisposition to Parkinson's will develop it. If an individual already has a genetic predisposition, exposure to Paraquat may increase the likelihood of developing Parkinson's disease.
Those who are most at risk of Paraquat exposure include farmworkers who live near or on sites where the herbicide is in use. If you or someone you love show signs or symptoms of Parkinson's disease, please see your doctor as soon as possible.
Can You File a Lawsuit?
If you were exposed to Paraquat herbicide and were diagnosed with Parkinson's disease, you may be able to file a case and receive compensation. A product liability attorney from our firm can file a lawsuit on your behalf and handle your legal case.
You must be able to prove that there is a link between your exposure to Paraquat and the development of your Parkinson's disease.
There is only a short amount of time to file a lawsuit. If the statute of limitations expires before you file a lawsuit, you won't be able to recover compensation through the courts. We urge you to consult with a lawyer as soon as possible so we can build your case and meet the statute of limitations.
Click to contact our personal injury lawyers today
What Damages Can You Recover?
There is no cure for Parkinson's disease, which means you will require long-term treatment that may become more extensive as the disease progresses and your symptoms worsen. You may require modifications to your home to retain mobility or you may need the services of a nursing home facility.
These types of special care can be expensive, and if Parkinson's disease renders you unable to work, your financial future is at risk. A product liability lawyer may be able to recover the following damages:
Lost income
Medical bills
Home modifications
Nursing home care
Pain and suffering
Emotional distress
Disability
Loss of enjoyment
Parkinson's disease slowly robs you of your ability to function over time. You have the right to pursue damages to cover your losses.
Complete a Free Case Evaluation form now
How Can a Lawyer Help You Case?
You do not have to fight this battle for compensation alone. A lawyer from our firm with product liability experience can handle your case. If you hire us to take your case, we will:
Investigate

and gather evidence linking your Parkinson's disease to Paraquat herbicide exposure.

Calculate

the value of the damages that apply to you so we can seek an adequate settlement that covers your losses.

Negotiate

with the liable party and their insurer on your behalf.

File a lawsuit and present your case to a jury in court.
We will walk you through the legal process and protect your rights. The liable party and their insurer have a team of lawyers looking after their interests. We will fight for yours.
Learn More About the Link Between Paraquat Herbicide and Parkinson's Disease Today
Your life is changing because of Parkinson's disease. We truly empathize with your situation and we want to help by handling your case against Paraquat. Van Law has recovered millions of dollars of compensation for clients, who have left testimonials for your review. We work on a contingency fee basis so you don't pay us unless we win your case.
There are also no upfront costs and we will explain how payment works in detail so you don't have to worry about surprise costs either.
If you have Parkinson's disease and have been exposed to Paraquat herbicide, we are ready to talk to you about your case. To schedule a free consultation, or to learn more about how Paraquat herbicide causes Parkinson's disease, please do not hesitate to contact us today.
Client Testimonials
These guys are amazing. Helped me throughout the process. Always there when I need help. Inititailly called a law firm (the one that has lots of ads on the radio), but they declined my case. Van Law Firm accepted my case without a second thought! Kudos to Daniel, my case manager, and Amanda who expedited my payment process. Highly recommended.
Milby Mags
Got in an accident at the beginning of the year and they have been awesome, especially with it being my first accident and me being like this. They have been very communicated, stayed in contact with me the whole time, giving me updates when there were any and even when there weren't and answered any question I had. I would recommend them to anyone. Everyone I have talked to there has been very friendly. I would give them a 10 out of 10.
Ethan Gullet
They made sure that my insurance company covered what I paid for them to which included the gap for my car that was totaled. My medical costs were taken care of and reduced substantially so I was able to get more on my settlement. My case manager, Will Garcia, was always helpful in assisting me and answering any questions I had. They really did an amazing job with my case. I would definitely recommend them to anyone in need of this type of legal help. Most lawyers do not help you with the recovery of the car and rental etc. They are amazing.
Teresa Cuthbertson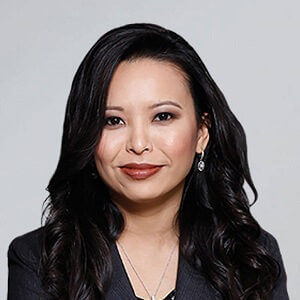 Have you been injured? We can help.
Fill out the form below, and we will get back to you very soon.