Several eye drop products recalled by the U.S. Food and Drug Administration have been linked to serious bacterial infections. These infections have caused numerous deaths and require eye removal in some surviving patients. As of May 2023, infections have been identified in 18 states nationwide.
Those who suffered injuries, vision loss, and other serious effects following an eye infection are already beginning to file suit against the manufacturers of these products. If you or a loved one developed a serious eye infection after using recalled drops, you can work with a mass torts lawyer to learn more about your legal options.
What Causes Serious Infections, Eye Removal, and Deaths from These Eye Drops?
According to the Centers for Disease Control and Prevention (CDC), more than 80 cases of serious infection were linked to eye drop products by May of 2023. Four of those affected had passed away from infections that spread to their bloodstream. The agency stated that more than ten different brands of ophthalmic drugs might be contaminated with the Pseudomonas aeruginosa strain.
This Pseudomonas aeruginosa is a rare and recent drug-resistant bacteria strain identified in opened bottles of these eye drop solutions. more testing is being done on these bottles to find out if sealed bottles were contaminated at the factory during manufacture or if there is another way this bacteria is spreading.
While some eye infections are cleared with traditional drug treatment, others must take stronger medications with serious side effects, undergo surgery, or even have the affected eye surgically removed.
For a free legal consultation, call (725) 900-9000
What Eye Drops Are Linked to Severe Infections and Death?
Initially, the CDC listed several types of eye drops as contaminated. The FDA asked consumers to stop using them and dispose of them properly. Then, the following eyedrops were recalled:
EzriCare Artificial Tears

Delsam Pharma's Artificial Tears

Delsam Pharma's Artificial Eye Ointment
All of these drops were identified as containing the Pseudomonas aeruginosa strain and being linked to infections. The most common was EzriCare Artificial Tears.
As they investigated further, there were more recalls. While these drops have not yet been linked to serious infections, other recalled products include:
Berne's MSM Drops 5% Solution, contaminated with Exophiala fungi

LightEyez MSM Eye Drops Eye Repair, contaminated with Pseudomonas aeruginosa, Mycobacterium, Mycolicibacterium, and Methylorubrum
There were also other eye drop products recalled in 2023. These companies recalled specific lots or batches because of questions about their sterility. They include:
Select lots of Purely Soothing 15% MSM Drops

Select batches of Clear Eyes Once Daily, Eye Allergy Itch Relief

Some Brimonidine Tartrate Ophthalmic Solution, 0.15% products
None of these products have been linked to serious infections or other concerns.
What Are the Risks Associated With the Recalled Eye Drops?
According to the warnings issued by the U.S. Food and Drug Administration (FDA),
"using contaminated eye drops could result in minor to serious vision-threatening infection which could progress to a life-threatening infection."
As of May 2023, the statistics included:
81 known infections across 18 states

14 reports of vision loss

4 patients underwent eye removal surgery

4 others passed away from a systemic infection
The symptoms of these infections generally begin like any other. This includes discharge from the eye, redness, blurry vision, eye pain, and increased sensitivity to light. However, the infection often does not respond to medication. It may spread to other parts of the body or enter the bloodstream. It is resistant to most common antibiotics, and there are no gold-standard treatment approaches at this time.
Click to contact our personal injury lawyers today
Frequently Asked Questions About Recalled Eye Drops
When it comes to recalled eye drops, some of the questions people ask include:
What Brand of Eye Drops Is Causing Death and Blindness?
There are numerous brands listed in the recall, but the most common eye drop brand linked to serious infections is EzriCare Artificial Tears. Several Delsam Pharma products were also recalled for causing severe eye infections.
How Many People Have Died from Recalled Eye Drops in 2023?
As of May 2023, the CDC reported four deaths linked to the recalled eye drop products. This number could increase as some patients are still fighting infections. If you used any of the recalled products, we encourage you to visit your healthcare provider right away.
How Many People Have Gone Blind from Contaminated Eye Care Products?
In May 2023, the CDC reported 14 patients with significant vision loss linked to these infections. Four required eye removal surgery. This number may be underreported.
Are There Any Pending Lawsuits Against the Eye Drop Manufacturers?
There are several pending lawsuits against the eye drop manufacturers. These cases are in their earliest stages, so there is no way to predict a possible outcome or whether they will form a mass tort later. However, we know many more consumers used affected eye drops. There are likely a lot more victims out there who could join the lawsuits already in progress.
What Should You do If You Develop an Infection After Using Recalled Eye Drops?
If you believe you may have a case based on your symptoms, necessary medical care, and diagnosis, you can reach out to a defective drug attorney. You may want to consider discussing your options with our team as soon as possible.
Lawsuits are already underway based on these recalled eye drop products, and many more are expected as cases of bacterial eye infections continue. You can join these consumers in attempting to hold the drop manufacturers accountable. You could recover compensation for your medical care, income losses, and pain and suffering.
Complete a Free Case Evaluation form now
Discuss Your Next Steps With Our Defective Drugs Law Firm for Free
Van Law provides free initial consultations for consumers who have questions or want a case assessment based on their injuries. We are now handling cases based on recalled eye drops and dangerous infections.
You could file an eye drop infection lawsuit to pay for the costs of your emergency care, lost income, and more. So, what are you waiting for? Our expert legal team is here, ready to answer all of your questions! Contact us now to get started with a free initial consultation.
Client Testimonials
These guys are amazing. Helped me throughout the process. Always there when I need help. Inititailly called a law firm (the one that has lots of ads on the radio), but they declined my case. Van Law Firm accepted my case without a second thought! Kudos to Daniel, my case manager, and Amanda who expedited my payment process. Highly recommended.
Milby Mags
Got in an accident at the beginning of the year and they have been awesome, especially with it being my first accident and me being like this. They have been very communicated, stayed in contact with me the whole time, giving me updates when there were any and even when there weren't and answered any question I had. I would recommend them to anyone. Everyone I have talked to there has been very friendly. I would give them a 10 out of 10.
Ethan Gullet
They made sure that my insurance company covered what I paid for them to which included the gap for my car that was totaled. My medical costs were taken care of and reduced substantially so I was able to get more on my settlement. My case manager, Will Garcia, was always helpful in assisting me and answering any questions I had. They really did an amazing job with my case. I would definitely recommend them to anyone in need of this type of legal help. Most lawyers do not help you with the recovery of the car and rental etc. They are amazing.
Teresa Cuthbertson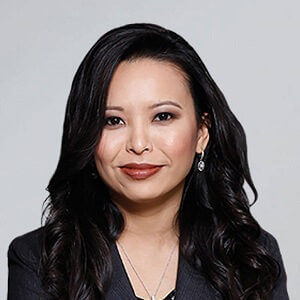 Have you been injured? We can help.
Fill out the form below, and we will get back to you very soon.