Due to its close proximity to Camp Lejeune, many veterans have long wondered if Camp Geiger also suffered from the same hazardous water contamination that caused debilitating health issues for decades. Thankfully for those who served there, Camp Geiger had a different water source from Camp Lejeune that was uncontaminated.
Despite the lack of contamination, many of those who served at Camp Geiger spent substantial time on or around Camp Lejeune. Those that did could have faced exposure to harmful chemicals in the water supply. A Camp Lejeune water lawyer could help you evaluate your legal options in that case.
Why Was There No Contamination at Camp Geiger?
Technically, Camp Geiger is considered to be part of the larger base known as Camp Lejeune. Despite this fact, the two bases are not adjacent to each other. Camp Geiger and the surrounding areas—Courthouse Bay, Camp Johnson, and New River—were all served by different water systems that were never contaminated.
Serving at Camp Geiger is not enough to successfully pursue a VA benefits claim or lawsuit due to the contamination at Camp Lejeune. For those stationed at Camp Geiger, it is entirely possible that they never came into contact with any contaminated water at all.
Despite the lack of contamination, there are some veterans and their families stationed at Camp Geiger that ultimately encountered the contaminated water at Camp Lejeune. In fact, some civilians living near or working at the base also suffered serious health consequences related to exposure to the contaminated water. If you were stationed at Camp Geiger and have been diagnosed with cancer, it could be related to exposure at Camp Lejeune. An attorney from our firm could help you evaluate your options.
For a free legal consultation, call (725) 900-9000
Contaminated Water at Camp Lejeune
The water at Camp Geiger was not contaminated, but the same cannot be said for many other parts of Camp Lejeune. For more than 30 years, hazardous chemicals resulted in life-threatening contamination in the water systems that served most of Camp Lejeune. While it is impossible to trace the full history of this contamination, most experts believe it began around 1953. Different factors are believed to have caused this contamination, including the dumping of chemicals and detergents into storm drains at a nearby laundromat.
Multiple dangerous chemicals were discovered in the water supply at Camp Lejeune. The most notable of these substances is a volatile compound known as trichloroethylene. Also referred to as TCE, this substance was considered to be the primary source of pollution at Camp Lejeune.
Other substances were also present in the water supply. These include tetrachloroethylene (PCE), benzene, and vinyl chloride. Many of these substances are known carcinogens that caused a wide range of cancer over several decades.
How Far Is Camp Geiger From Camp Lejeune?
Camp Geiger is associated with Camp Lejeune for several reasons. Not only is Camp Geiger considered a part of Camp Lejeune, but it is also located nearby. Both bases are ordered just outside of Jacksonville, North Carolina. They are roughly ten miles apart.
Camp Geiger is found on the southwest outskirts of Jacksonville. Camp Lejeune is south of Jacksonville and southeast of Camp Geiger, located just off New River and Stones Bay. The route between the two bases is a short drive on Highway 17 and Verona Loop Road.
Click to contact our personal injury lawyers today
Talk to an Attorney About a Camp Lejeune Water Contamination Case
Many people stationed at Camp Geiger were never exposed to the dangerous water at Camp Lejeune. Because these facilities had different water sources, Camp Geiger itself was not contaminated. However, some individuals that served there spent enough time at Camp Lejeune to be at risk of hazardous exposure.
If you are living with cancer after serving at Camp Lejeune, you might be entitled to a monetary award. These damages will depend on meeting all of the qualifications under the law. Thankfully, you never have to pursue these cases on your own. The attorneys of Van Law take pride in advocating for veterans that were exposed to contaminated water at Camp Lejeune. Reach out right away to schedule your free consultation.
Client Testimonials
These guys are amazing. Helped me throughout the process. Always there when I need help. Inititailly called a law firm (the one that has lots of ads on the radio), but they declined my case. Van Law Firm accepted my case without a second thought! Kudos to Daniel, my case manager, and Amanda who expedited my payment process. Highly recommended.
Milby Mags
Got in an accident at the beginning of the year and they have been awesome, especially with it being my first accident and me being like this. They have been very communicated, stayed in contact with me the whole time, giving me updates when there were any and even when there weren't and answered any question I had. I would recommend them to anyone. Everyone I have talked to there has been very friendly. I would give them a 10 out of 10.
Ethan Gullet
They made sure that my insurance company covered what I paid for them to which included the gap for my car that was totaled. My medical costs were taken care of and reduced substantially so I was able to get more on my settlement. My case manager, Will Garcia, was always helpful in assisting me and answering any questions I had. They really did an amazing job with my case. I would definitely recommend them to anyone in need of this type of legal help. Most lawyers do not help you with the recovery of the car and rental etc. They are amazing.
Teresa Cuthbertson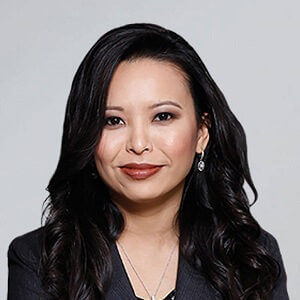 Have you been injured? We can help.
Fill out the form below, and we will get back to you very soon.