The types of cancer caused by per- and polyfluoroalkyl substances (PFAS), known as "forever chemicals" because of how long they remain and affect living things, vary. They include testicular, kidney, and bladder cancers, although research continues to identify other possible effects of these contaminants.
Thousands of lawsuits are already underway against manufacturers of products linked to PFAS exposure. If you believe this could cause or contribute to your cancer, consult a mass torts attorney immediately for a free case assessment.
What Are the Health Concerns Linked to PFAS Exposure?
According to the U.S. Environmental Protection Agency (EPA), researchers continue to identify the negative health risks associated with PFAS exposure and how to prevent serious conditions such as cancer from occurring. However, established links to several conditions exist, including:
Thyroid disease
Testicular cancer
Kidney cancer
Bladder cancers
Other cancers
There are many types of PFAS. Some of them accumulate in the body after exposure, which can most likely occur through swallowing, inhalation, and absorption through the skin.
For a free legal consultation, call (725) 900-9000
How Are People Exposed to PFAS?
According to the Centers for Disease Control and Prevention (CDC), PFAS are in contaminated water and many household products. Some ways people experience PFAS exposure include:
Drinking contaminated drinking water
Eating fish from contaminated rivers or lakes
Exposure to rivers, creeks, or contaminated run-off
Exposure to firefighting foam (AFFF) that contains high levels of PFAS
Performing construction work in a highly contaminated area
Eating food packaged in materials with PFAS
Using damaged non-stick cookware
Other consumer or industrial products made with PFAS, including paints, cleaning solutions, stain-resistant carpeting, water-repellent clothing, and much more
Some people are more likely to suffer adverse health effects because of PFAS than others. This includes those who live in areas with contaminated water sources, firefighters at airports, and military members who use firefighting foam.
Holding Parties Responsible for Their Role in PFAS Cancers
Information linking PFAS to serious health concerns has been available since at least the 1960s. Plaintiffs allege in lawsuits that those responsible for exposing people to these chemicals failed to offer ample warning or do enough to prevent contaminating water supplies. As of June 2023, Reuters reports a tentative settlement in these cases. 3M Co. offered $10.3 billion to support remediation at public water systems nationwide.
While cities, states, and other agencies were plaintiffs in these lawsuits, individuals are also pursuing cases against product manufacturers and corporations that failed to ensure they contained their chemicals or used PFAS without properly warning those who might suffer undue exposure.
This includes claims for personal injuries, filed by the affected individual, and wrongful death, filed by their surviving loved ones.
Click to contact our personal injury lawyers today
Many Ongoing Cases Center on Aqueous Firefighting Foam
There are nearly 5,000 cases underway in the U.S. District Court against manufacturers of Aqueous Film-Forming Foam (AFFF). According to the U.S. Fire Administration, certain types of this foam expose firefighters to high levels of PFAS, leading to a significantly increased risk of cancer. This foam was the top choice for suppressing and extinguishing fires involving flammable liquids for decades and is still used today.
Firefighters mostly use it at airports and military bases because it is effective against fire fed by jet fuel, gasoline, and other liquids. However, other firefighters might occasionally use the foam, exposing them to carcinogens if accidentally ingested, inhaled, or absorbed through the skin.
The current multidistrict litigation (MDL) against foam manufacturers, MDL-2873 IN Re: Aqueous Film-Forming Foams Products Liability Litigation, has 4,793 active plaintiffs as of June 15, 2023, according to the United States Judicial Panel on Multidistrict Litigation. U.S. District Judge Richard M. Gergel is overseeing this MDL.
What Is Multidistrict Litigation?
Multidistrict litigation is a process U.S. Courts use to consolidate hundreds or even thousands of cases for pretrial motions, discovery, and bellwether trials. This helps move cases through the courts faster without bogging down lower courts for years.
The plaintiffs work together to build their case against the defendants, hire experts, and fight for a fair settlement. Once both sides see the outcome of the bellwether trials, they can negotiate a global settlement, reach individual settlements, drop their case, or take other steps to end the case. Those not closed when the bellwether cases end will return to their original jurisdiction to go to trial.
Plaintiffs can continue to file lawsuits and join the MDL throughout this process.
Complete a Free Case Evaluation form now
What Is the Purpose of Suing a Company for PFAS Exposure?
The plaintiffs suing in these cases have a few things in common:
A documented history of PFAS exposure
A cancer diagnosis
These cases aim to hold the liable party accountable for their careless and reckless behavior while recovering money for treatment and related costs. The recoverable damages in these cases could include:
Medical bills, current and future
Income lost and diminished earning capacity
Associated expenses, such as traveling for treatment
Pain and suffering losses
Wrongful death losses for those whose loved ones died from cancer
Punitive damages, in some cases
Discuss Your Legal Options With Our PFAS Lawsuit Attorney for Free
Van Law represents cancer patients with a documented history of PFAS exposure. We will assess your options and determine your next steps during your free initial case consultation. Our team knows what it takes to join a mass tort and pursue justice through an MDL or other means. We are here for you.
Van Law's attorneys provide free case reviews. We also represent clients based on contingency fees– which means you won't owe us anything unless we win your case. Our expert legal team is standing by and will work with you every step of the way to earn you a fair settlement. Contact us today to learn more.
Client Testimonials
These guys are amazing. Helped me throughout the process. Always there when I need help. Inititailly called a law firm (the one that has lots of ads on the radio), but they declined my case. Van Law Firm accepted my case without a second thought! Kudos to Daniel, my case manager, and Amanda who expedited my payment process. Highly recommended.
Milby Mags
Got in an accident at the beginning of the year and they have been awesome, especially with it being my first accident and me being like this. They have been very communicated, stayed in contact with me the whole time, giving me updates when there were any and even when there weren't and answered any question I had. I would recommend them to anyone. Everyone I have talked to there has been very friendly. I would give them a 10 out of 10.
Ethan Gullet
They made sure that my insurance company covered what I paid for them to which included the gap for my car that was totaled. My medical costs were taken care of and reduced substantially so I was able to get more on my settlement. My case manager, Will Garcia, was always helpful in assisting me and answering any questions I had. They really did an amazing job with my case. I would definitely recommend them to anyone in need of this type of legal help. Most lawyers do not help you with the recovery of the car and rental etc. They are amazing.
Teresa Cuthbertson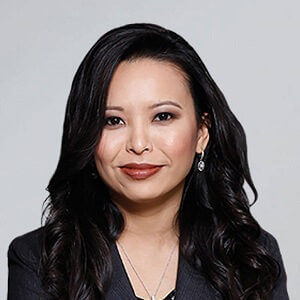 Have you been injured? We can help.
Fill out the form below, and we will get back to you very soon.