The statute of limitations for premises liability cases in Nevada is two years. If you want to recover compensation from whoever caused your accident, it is imperative that you file your case within this deadline.
That said, there might be exceptions or extensions that apply to your case. You may want to consult a Nevada premises liability lawyer who can figure out what to do in your specific situation.
How Does the Statute of Limitations Work?
You can find the statute of limitations at NRS § 11.190(4)(e). This law dictates when a person can sue after a personal injury. This is how it works:
The moment your accident happens, you become subject to the statute of limitations. You have two years from the accident date to file a case.
Within these two years, you should seek medical care for your injury. It is also important to promptly document both your injury and the place where the injury occurred, as some evidence can become unavailable with time.
Also, within these two years, you will have to collect evidence to prove your case and then file the appropriate paperwork with both the liable party and the court. You have the right to hire a personal injury attorney to help with these tasks.
This statute also applies to wrongful death cases. If you lost a loved one in a premises liability accident, you can file a wrongful death lawsuit within two years of their passing (as opposed to the date of injury, which is standard in personal injury cases).
For a free legal consultation, call (725) 900-9000
What if the Statute of Limitations Passes, and I Haven't Filed My Case?
Once two years pass from your injury date, your right to fair compensation has expired. By not taking legal action within the deadline, you tell the Nevada legal system that you have no interest in filing a case for compensation.
While it is always best to start your case as soon as you can, you may still have legal recourse if you believe the statute of limitations has expired. For instance, a premises liability attorney could possibly:
Evaluate your case and determine whether the deadline has truly expired
Convince the court that you had a good reason for missing the deadline and that it should grant you an extension
Find an exception that would give you more time to file your case
It may be difficult for you to think about legal matters when you are still trying to recover from a serious accident. Fortunately, there are premises liability attorneys who can manage your case and ensure everything gets done within the appropriate timelines.
By Adhering to the Statute of Limitations, You Can Seek These Damages
Anyone who files their premises liability lawsuit on time is eligible for compensation to cover past, present, and future damages. The damages you recover will depend on how the accident has affected your life. Some of the most common types of damages include:
Medical bills
Loss of income
Loss of earning capacity
Pain and suffering
Impaired quality of life
Disability
Loss of consortium
Two years should be sufficient time for your lawyer to establish the severity of your losses and calculate a fair amount of compensation to seek from the at-fault party.
How Much Is Your Legal Claim Worth?
That depends on how badly you were injured and how much you lost/expect to lose because of the accident. A Nevada personal injury lawyer can work quickly to determine your case's value before the statute of limitations expires.
Click to contact our personal injury lawyers today
What Goes into Building a Successful Premises Liability Case?
Every case requires strong evidence proving that the liable party behaved negligently and that this negligent behavior caused your injuries. There are a few reasons to file as soon as possible as you are collecting evidence for your case:
Evidence does not last forever
It is easier to find evidence soon after the accident occurred rather than months or years later
The quality of evidence—such as witness testimony or the amount of surveillance footage available—may degrade over time
Your premises liability lawyer can build a case by using materials from:
Medical records
Surveillance footage
Cell phone photos and videos
Eyewitness testimony
Expert statements
Records kept by the property owner regarding things like prior complaints and recent repairs
Police records, if the authorities were called to deal with your accident
Bills, receipts, and paystubs that demonstrate your financial losses
Your attorney may have to request these materials from other parties, including the liable party. You want to ensure that your lawyer has adequate time to request these materials and use them to build your case.
Complete a Free Case Evaluation form now
What Counts as a Premises Liability Case?
Premises liability is often used synonymously with slip and fall cases, where an injury victim falls because of a spilled liquid or a slippery floor (e.g., one that was just polished).
However, while slip and falls are a type of premises liability case, there are many other types of accidents that could qualify you for compensation via a personal injury lawsuit, including:
Trip and fall accidents, such as those caused by uneven floors
Accidents caused by falling objects
Drowning accidents caused by improperly built or guarded swimming pools
Dog bites caused by the owner's failure to contain or train their animal
The statute of limitations for premises liability cases in Nevada is the same as it is for most other kinds of personal injury cases. Therefore, even if your case does not constitute a premises liability case—for instance, maybe you were involved in a car accident instead—you still have the same amount of time to file your lawsuit.
Start Your Premises Liability Case With Us
If you contact the attorneys at Van Law within the statute of limitations for premises liability cases in Nevada, we can help you fight for the compensation you deserve. Our personal injury law firm works on a contingency-fee basis, and your initial consultation is free.
Our legal team is standing by for your call, so don't wait! Your time is running out; contact us today so we can get started on your case as soon as possible.
Client Testimonials
These guys are amazing. Helped me throughout the process. Always there when I need help. Inititailly called a law firm (the one that has lots of ads on the radio), but they declined my case. Van Law Firm accepted my case without a second thought! Kudos to Daniel, my case manager, and Amanda who expedited my payment process. Highly recommended.
Milby Mags
Got in an accident at the beginning of the year and they have been awesome, especially with it being my first accident and me being like this. They have been very communicated, stayed in contact with me the whole time, giving me updates when there were any and even when there weren't and answered any question I had. I would recommend them to anyone. Everyone I have talked to there has been very friendly. I would give them a 10 out of 10.
Ethan Gullet
They made sure that my insurance company covered what I paid for them to which included the gap for my car that was totaled. My medical costs were taken care of and reduced substantially so I was able to get more on my settlement. My case manager, Will Garcia, was always helpful in assisting me and answering any questions I had. They really did an amazing job with my case. I would definitely recommend them to anyone in need of this type of legal help. Most lawyers do not help you with the recovery of the car and rental etc. They are amazing.
Teresa Cuthbertson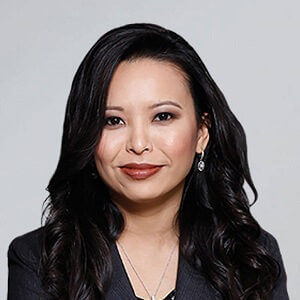 Have you been injured? We can help.
Fill out the form below, and we will get back to you very soon.