A Paragard intrauterine device (IUD) can cause injuries such as scarring, perforation of the uterus, severe infections, and other issues that might require surgery for women who use this increasingly popular form of contraception.
If you or someone you love have sustained injuries after using a Paragard IUD, a product liability lawyer from our firm could help you recover compensation.
What Is an IUD?
An IUD is a piece of T-shaped plastic that a doctor places inside the uterus to prevent pregnancy. An IUD can remain in place for several years and is removable should a woman decide they want to become pregnant. 
To prevent pregnancy, an IUD either has a copper covering that is toxic to sperm and eggs or releases a hormone known as progestin. The copper IUD is known as a Paragard IUD and is the only such IUD available in the United States.
According to the Centers for Disease Control and Prevention (CDC), 10.4 percent of women between the ages of 15-49 use IUDs to prevent pregnancy. 
For a free legal consultation, call (725) 900-9000
Do Paragard IUDs Cause Injuries?
There is a risk of possible side effects and injuries when using Paragard IUDs. Paragard's website warns that its IUD can cause the following:
Pelvic inflammatory disease

Vaginal bleeding

Ectopic pregnancy

Infection

Perforation of the uterine wall

Dizziness

Slow heart rate

Seizures

Organ damage 

Internal scarring
For example, the IUD can become stuck in the uterus and require surgery to remove it. It can also dislodge from the uterus and migrate elsewhere in the pelvis. Though rare, the IUD could penetrate the small bowel, bladder, and appendix. Finally, there have been reports of the copper wire covering coming loose.
You should call your doctor immediately if you experience pain during sex, have severe bleeding, become pregnant, can no longer feel the threads of the device, miss a period, or show signs of infection such as fever and chills. 
Could You File a Lawsuit If Your Paragard IUD Causes Injury?
If your Paragard IUD causes injury, you might be entitled to recover compensation for your injuries and subsequent financial losses. A mass tort is underway as more women file lawsuits against the IUD manufacturer.
The type of personal injury lawsuit you would file is a product liability lawsuit. Our team could file one on your behalf if you hire us to handle your case. 
Click to contact our personal injury lawyers today
What Damages Can You Recover?
Your Paragard IUD could cause severe injuries resulting in financial expenses that could burden your budget. When a product causes injury, you must prove the liability of the manufacturer or a medical professional. For instance, you must prove that:
There were inadequate warnings about the dangers of using the IUD

The IUD had a flaw or defect responsible for your injuries

The IUD was improperly implanted or removed
If you can prove liability, you increase the likelihood of recovering compensation for damages. A lawyer from our firm may be able to help you recover damages, including the following:
Medical expenses

– These can include the cost of removing the IUD and your medical treatment for the injuries the Paragard IUD caused. Sometimes corrective surgery to repair damage, medications, and hospitalization are necessary after damage from an IUD. 

Lost income

– If you could not work while recovering from your injury some of your wages could be compensated.

Expenses

– Miscellaneous expenses can add up without any relief. Costs, including child care and physical therapy, can be a part of your settlement amount. 

Pain and suffering

– When calculating all expenses, it is critical to include any disfigurement, disability, mental anguish, and emotional distress in a settlement amount.
Complete a Free Case Evaluation form now
How Much Compensation Can You Recover?
There are many pending cases against Paragard IUD which could affect how much compensation you can recover. Other factors that could determine the value of your claim include the following:
The cost of your current and future medical treatment

The severity of your injuries

How much income you've already lost

How much income you might lose in the future

The total amount of your other expenses that relate to your injury

How much compensation for pain and suffering you could recover
Our team will calculate all your losses and determine how much to demand in your claim. We have a track record of earning praise from past clients by winning millions of dollars in settlements and verdicts.
How Can a Lawyer Benefit Your Case?
A liable manufacturer or doctor will have a legal team actively working against you. You'll want a firm with extensive experience handling product liability cases that can walk you through the legal process using terms you can understand.
Product liability cases are often complicated and require substantial time and resources to build. If you hire our firm to handle your case, we will:
Investigate the cause of your injuries and determine liability

Collect evidence, such as your medical records and expert opinions, to prove your IUD caused your injuries

Calculate the value of your claim so we can seek adequate compensation that fairly covers your losses

Negotiate a settlement with the liable party and their insurance company

File a lawsuit and represent you at trial if necessary

Meet all deadlines, including the statute of limitations
We prepare every case for court so we can present it to a jury. Our law firm will give your case the time and resources it deserves so you can recover the compensation and justice you deserve.
Learn More About the Dangers of Paragard IUDs Today
You have the right to file a product liability lawsuit to recover compensation if you have injuries and financial losses because of your Paragard IUD. A lawyer from Van Law is ready to talk to you today about your case.
We work on contingency, so you don't pay us unless you win your case and you receive compensation. You can count on us to protect your rights and advocate for your best interests every step of the way. To learn more about the injuries a Paragard IUD can cause, contact us today to schedule a free consultation.
Client Testimonials
These guys are amazing. Helped me throughout the process. Always there when I need help. Inititailly called a law firm (the one that has lots of ads on the radio), but they declined my case. Van Law Firm accepted my case without a second thought! Kudos to Daniel, my case manager, and Amanda who expedited my payment process. Highly recommended.
Milby Mags
Got in an accident at the beginning of the year and they have been awesome, especially with it being my first accident and me being like this. They have been very communicated, stayed in contact with me the whole time, giving me updates when there were any and even when there weren't and answered any question I had. I would recommend them to anyone. Everyone I have talked to there has been very friendly. I would give them a 10 out of 10.
Ethan Gullet
They made sure that my insurance company covered what I paid for them to which included the gap for my car that was totaled. My medical costs were taken care of and reduced substantially so I was able to get more on my settlement. My case manager, Will Garcia, was always helpful in assisting me and answering any questions I had. They really did an amazing job with my case. I would definitely recommend them to anyone in need of this type of legal help. Most lawyers do not help you with the recovery of the car and rental etc. They are amazing.
Teresa Cuthbertson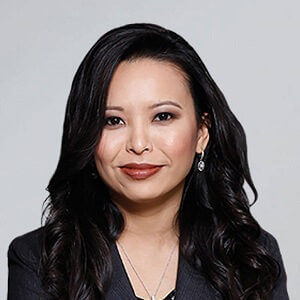 Have you been injured? We can help.
Fill out the form below, and we will get back to you very soon.