You may need to testify in a sex abuse criminal case, especially if the case goes to trial. The survivor's statement often plays a key role in holding the liable party or parties accountable in a civil case, but having to testify in court in front of strangers is unlikely.
Whether you proceed with a civil lawsuit or criminal justice case, there may be options for testifying that maintain your anonymity. This can avoid unnecessary stress, unwanted media attention, and threats from the involved parties.
Our Las Vegas sexual abuse lawyers can answer most survivors' frequently asked questions (FAQs) during their initial consultations. These consultations are confidential and free.
You May Have to Testify in a Civil Sexual Abuse Case
A survivor's story is one of the most powerful pieces of evidence in sexual abuse cases. This is especially true if the sexual assault, rape, or other sexual abuse occurred years before. When there is little forensic evidence to document what occurred and confirm accusations made, the statements of witnesses become more important. This often centers around the survivors' statements.
While the court system could compel you to testify at trial in a criminal case, this will not occur in a civil lawsuit you filed. However, your attorney may encourage you to tell your story. This could occur in several ways, including:
A written or verbal statement (often on video)

Answering questions under oath during a deposition

Testifying at trial
When determining how our clients will give their statements and interact with those involved in the case, we aim to empower sexual abuse survivors. This includes our client and others who can testify to encountering similar behaviors or abuse. We want all survivors to fight for justice and hold the at-fault parties accountable. We know this is difficult, but we will work to ensure you feel as comfortable as possible about telling your story.
For a free legal consultation, call (725) 900-9000
What Evidence Is Available in a Sex Abuse Case?
The evidence available in a sexual abuse case depends on many factors, such as:
How long ago the abuse took place

Whether there was a rape kit collected in the first 24-72 hours

If there is video or other evidence available

If we can identify additional victims
When significant time has passed before you reported your sexual abuse, or if you are now coming forward about abuse that occurred years previously, we can help. We understand how difficult this is to discuss.
When a survivor hires our sex abuse lawyer years after the fact, the survivor's own experiences and the details of their abuse are even more important. Our compassionate attorneys will need to build a case without forensic evidence, making your personal story much more critical to the case.
What Will They Ask If I Have to Testify in a Sex Abuse Case?
If you need to give a deposition or testify at trial in your case, you will do so under oath. Your only obligation is to tell the truth. Your lawyer will likely ask questions first. They may give you an opportunity to tell your story or direct you through it with specific questions. They will go over their questions with you ahead of time.
You can expect to provide details about:
What occurred

Where it happened

Who was present

Detailed actions

How often this abuse occurred

If you reported it

Who you reported it to

When you reported it

If you believe there were others abused
If you are giving a deposition or are testifying in court, the other party will have the opportunity to cross-examine you. Generally, this includes a series of questions about your background, what you experienced, and how it has affected your life. Your attorney will be there to ensure the questions remain on-topic.
Your sexual abuse lawyer will know the details of your case and have a good idea about what the other attorney may ask based on its specifics. They should review these questions with you. Many will even rehearse this process with clients to put them at ease.
Click to contact our personal injury lawyers today
What Is the Role of a Sex Abuse Attorney in My Civil Case?
When a sex abuse survivor opts to pursue a lawsuit against a perpetrator and/or an organization, institution, or other party that allowed the abuse to occur, their attorney is a good resource. When one of our attorneys represents a sexual abuse survivor, we:
Manage all communications about the case

Protect their rights, including keeping their name private when necessary

Answer their questions and address any concerns

Gather evidence to build a compelling argument for compensation

Handle all aspects of the case

Represent their best interests throughout the criminal justice process
Our attorneys understand the importance of justice in healing from the abuse. Not only do survivors need financial compensation to pay for their care, but also the peace of mind that comes from knowing they can help prevent others from being abused.
We take the necessary steps to protect you and provide support while we proceed through the legal process. This could include requesting that you remain anonymous and protecting your identity during the sexual assault lawsuit or taking other steps to protect you and your family.
Often, we can settle these cases before they go to trial. This ensures you do not need to testify in court. We negotiate a fair settlement agreement with the liable party or their insurer, holding them legally responsible. We only continue to a civil trial if this is impossible.
Complete a Free Case Evaluation form now
Discuss Your Sex Abuse Civil Case With Our Team Today for Free
At Van Law, our sex abuse attorneys represent survivors. We can often help survivors hold the perpetrator and any liable organization or institution accountable and recover compensation on their behalf.
Van Law handles these cases based on a contingency fee. We never charge upfront fees to go to work for our clients. All of our initial consultations are free, and we handle all of our cases with complete confidentiality. Contact us now for a free initial, confidential consultation.
Client Testimonials
These guys are amazing. Helped me throughout the process. Always there when I need help. Inititailly called a law firm (the one that has lots of ads on the radio), but they declined my case. Van Law Firm accepted my case without a second thought! Kudos to Daniel, my case manager, and Amanda who expedited my payment process. Highly recommended.
Milby Mags
Got in an accident at the beginning of the year and they have been awesome, especially with it being my first accident and me being like this. They have been very communicated, stayed in contact with me the whole time, giving me updates when there were any and even when there weren't and answered any question I had. I would recommend them to anyone. Everyone I have talked to there has been very friendly. I would give them a 10 out of 10.
Ethan Gullet
They made sure that my insurance company covered what I paid for them to which included the gap for my car that was totaled. My medical costs were taken care of and reduced substantially so I was able to get more on my settlement. My case manager, Will Garcia, was always helpful in assisting me and answering any questions I had. They really did an amazing job with my case. I would definitely recommend them to anyone in need of this type of legal help. Most lawyers do not help you with the recovery of the car and rental etc. They are amazing.
Teresa Cuthbertson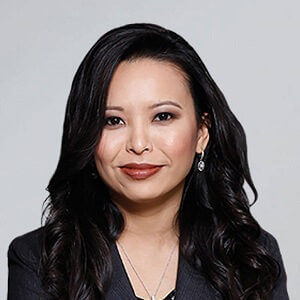 Have you been injured? We can help.
Fill out the form below, and we will get back to you very soon.