Camp Lejeune, a Marine Corps base, used eight water distribution plants over the years. These plants treat and supply water to every area of Camp Lejeune, including housing for the enlisted members and their families.
Unfortunately, some of these plants contaminated the water supply. The contamination lasted decades and affected multiple water distribution plants the base used. The water's contaminated materials have also been linked to the development of diseases and various medical issues.
As a result, many people who lived at Camp Lejeune during a certain time could be eligible to sue for compensation and benefits. Here is what former residents of the base need to know.
When did the Water Contamination Occur at Camp Lejeune?
Camp Lejeune's water supply first suffered contamination in the early 1950s. The toxic water continued to be an issue until the late 1980s. The Agency for Toxic Substances and Disease Registry (ATSDR) estimates that as many as 1 million people, including enlisted Marines, civilian staff, and their family members, could have encountered exposure to these contaminants.
For a free legal consultation, call (725) 900-9000
What Chemicals did Authorities Find in Camp Lejeune's Water?
The plants were primarily contaminated with four chemicals:
Trichloroethylene (TCE)
Perchloroethylene (PCE)
Benzene
Vinyl chloride
Most of these are environmental contaminants, and some are carcinogens. All these materials can adversely affect the health of the people exposed. Camp Lejeune residents could be exposed through their drinking water and other water sources, such as the water they used to shower or bathe with.
Which Camp Lejeune Plants Were Affected?
Ultimately, three Camp Lejeune water distribution plants were contaminated. Affected plants included:
Hadnot Point Water Distribution Plant
This water distribution system began operating in 1942 and supplied water to many parts of Camp Lejeune, including the barracks and some family housing. The primary contaminant found at this plant was TCE, and its presence was linked to leaking waste disposal sites and underground storage tanks.
Tarawa Terrace Water Distribution Plant
This plant served some of the housing and had its water supply primarily contaminated by PCE. The issue was a nearby business, ABC One-Hour Cleaners, and its improper disposal of cleaning chemicals and other substances.
Holcomb Boulevard Water Distribution Plant
This plant also helped supply some of the base's housing with water. Unfortunately, some of the materials that contaminated the Hadnot Point plant also began to leech into this plant's water supply, spreading the contamination to more people residing at Camp Lejeune.
Click to contact our personal injury lawyers today
Which Illnesses Were Linked to the Contaminated Water?
Authorities have linked contaminated drinking water to several diseases. According to the U.S. Department of Veterans Affairs (VA), those exposed to these contaminants may have developed:
Bladder cancer
Breast cancer
Esophageal cancer
Kidney cancer
Leukemia
Lung cancer
Non-Hodgkin's lymphoma
Miscarriages and female infertility
Myelodysplastic syndromes
Renal toxicity
Scleroderma
Parkinson's disease
Any of these diseases can result in hefty medical bills, plenty of pain and suffering, and even death of the afflicted. If you believe that you or a loved one have suffered from one of these diseases due to Camp Lejeune and its water distribution plants, you may be able to file a claim and pursue compensation.
Complete a Free Case Evaluation form now
Who Can Pursue Compensation for Camp Lejeune-Related Illnesses?
People who lived at Camp Lejeune for a certain time could pursue compensation. Enlisted or formerly enlisted marines need to show that:
They served at Camp Lejeune for at least 30 days between August 1, 1953, and ending on December 31, 1987.
They have not received a dishonorable discharge.
Family members of Marines who lived on the base can also apply for benefits. They need to show evidence that:
They lived at Camp Lejeune for at least 30 days between August 1, 1953, and ending on December 31, 1987.
They have a relationship with someone in the U.S. military.
Those enlisted can use evidence like copies of their orders or housing records. Family members can use documents like marriage licenses or birth certificates to show their relationship to someone ordered to live at that base.
Anyone applying for benefits also needs to show that they have a medical condition that can be linked to the contamination at Camp Lejeune and that they have paid for medical care relating to these conditions.
Our Personal Injury Lawyer Can Help With a Camp Lejeune Case
An attorney can help you navigate this process and secure the benefits you're looking for. Your lawyer can:
Help you gather the necessary documentation to prove your Camp Lejeune-related illnesses.
Answer your questions.
Keep you updated on recent changes in legislation that could affect your benefits.
If you believe you could recover benefits due to your time living at Camp Lejeune, contact Van Law today for a free consultation. We can review your potential case and help determine how the water at Camp Lejeune's distribution plants affected your health or a loved one's health.
Client Testimonials
These guys are amazing. Helped me throughout the process. Always there when I need help. Inititailly called a law firm (the one that has lots of ads on the radio), but they declined my case. Van Law Firm accepted my case without a second thought! Kudos to Daniel, my case manager, and Amanda who expedited my payment process. Highly recommended.
Milby Mags
Got in an accident at the beginning of the year and they have been awesome, especially with it being my first accident and me being like this. They have been very communicated, stayed in contact with me the whole time, giving me updates when there were any and even when there weren't and answered any question I had. I would recommend them to anyone. Everyone I have talked to there has been very friendly. I would give them a 10 out of 10.
Ethan Gullet
They made sure that my insurance company covered what I paid for them to which included the gap for my car that was totaled. My medical costs were taken care of and reduced substantially so I was able to get more on my settlement. My case manager, Will Garcia, was always helpful in assisting me and answering any questions I had. They really did an amazing job with my case. I would definitely recommend them to anyone in need of this type of legal help. Most lawyers do not help you with the recovery of the car and rental etc. They are amazing.
Teresa Cuthbertson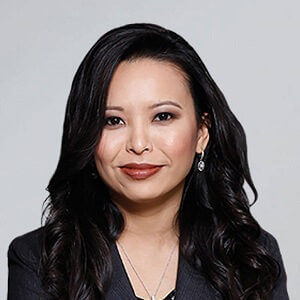 Have you been injured? We can help.
Fill out the form below, and we will get back to you very soon.