Studies about whether Tepezza's effects on hearing loss are reversible have shown mixed results. While many patients recover from the partial hearing loss, tinnitus, and related side effects they experience, some do not. Some people report permanent or temporary hearing loss months after stopping the medication.
Tepezza, the brand name of the drug teprotumumab, is the focus of multidistrict litigation (MDL). This mass tort focuses on whether the company adequately warned patients about the dangers. If you received Tepezza and experienced serious hearing-related side effects, you can speak to a mass torts attorney about your rights and legal options. Most provide free consultations.
Understanding Tepezza Hearing Loss
According to the lawsuits filed against the drug maker, the manufacturer knew Tepezza caused hearing-related side effects in many patients. This was evident in the clinical trials necessary before drug approval. However, those with severe or lasting symptoms claim the manufacturer provided inadequate warnings to doctors and patients.
According to research published in the Journal of the Endocrine Society, a small study of Tepezza patients at one hospital showed:
Up to 85 percent of patients experienced side effects during their first four infusions of Tepezza
46 percent reported hearing-related side effects
23 percent of those affected experienced little or no improvement in their symptoms after stopping the drug
The most common side effects in the study included:
Autophony (their voice seems very loud)
Ear plugged sensation
Muffled hearing
Hearing loss
Tinnitus (ringing in the ears)
University of California-San Diego's publication about this study documented the percentages of each symptom among these study participants. Each patient received one infusion every three weeks for a total dose of eight infusions. During this time, the side effects reported include:
29 percent reported autophony
27 percent reported tinnitus
23 percent reported hearing loss
12 percent reported a plugged-ear sensation
While small, this study shows how common hearing loss and other auditory adverse effects are after using this medication. Even more alarming is that the symptoms are not always reversible. Some people have hearing loss several months after discontinuing the infusions.
For a free legal consultation, call (725) 900-9000
What Is Tepezza?
Tepezza (teprotumumab-trbw) is the first and only drug approved in the U.S. to treat thyroid eye disease. This disease occurs in people with hyperthyroidism and Grave's disease. The tissues behind the eyes become inflamed and lead to symptoms that include:
Eye bulging
Double vision
Eye pain
Redness
Swelling
The U.S. Food and Drug Administration (FDA) approved Tepezza in January 2020. Clinical studies found the drug between 70 percent and 85 percent effective. In addition to hearing loss, the FDA reports the most common side effects as:
Muscle spasms
Nausea, diarrhea, and upset stomach
Alopecia (hair loss)
Fatigue
Hyperglycemia (high blood sugar)
Dry skin
Altered sense of taste
Headache
Pending Litigation Against Tepezza Manufacturers
Tepezza manufacturer Horizon Therapeutics plc faces dozens of lawsuits from those who suffered side effects after taking the medication. They allege the company knew of a high risk of adverse auditory symptoms but failed to warn doctors and patients adequately.
According to a June 2023 report from the Judicial Panel on Multidistrict Litigation, there is a current MDL against the manufacturer. MDL 3079 IN RE: Tepezza Marketing, Sales Practices, and Products Liability Litigation is underway in the Northern District of Illinois under the oversight of U.S. District Judge Thomas M. Durkin.
This MDL is in the very early stages and has 41 plaintiffs as of this writing. Others filing lawsuits related to their Tepezza side effects will likely join this group in the coming months.
How MDLs Work in Dangerous Drug Lawsuits
Multidistrict litigation is a mass tort that consolidates many lawsuits for their initial stages. This includes:
Discovery
Pretrial motions
Bellwether trials
This allows the plaintiffs to use the money they pooled to build a case against the drug company, working together to build a case based on their shared circumstances. Then, the MDL tests this evidence in several jury trials. This shows how juries might react to the case, often prompting global or individual settlement offers when the plaintiffs develop a strong case to prove negligence and liability.
If a plaintiff does not accept a settlement offer during the MDL, they can take their case to trial in its original jurisdiction.
Click to contact our personal injury lawyers today
Your Options After Tepezza Hearing Damage
If you experience temporary or lasting auditory symptoms after receiving Tepezza infusions for your thyroid eye disease, you may be able to sue the drug manufacturer and join the mass tort already in progress. This could allow you to recover compensation and hold the drug company accountable.
Your best option for learning more about your rights and the next steps is to discuss your symptoms and current health concerns with an attorney accepting these cases. Most provide free case assessments and work on contingency. This means they do not get paid unless their client wins the case.
You do not have to wonder about your rights or live with adverse health effects because of this potentially defective medication. You may be able to join dozens of others fighting to hold the drug manufacturer legally responsible. Speak to an attorney about filing a lawsuit today based on your hearing loss and related symptoms.
Complete a Free Case Evaluation form now
Talk to a Mass Tort Attorney About Your Tepezza Hearing Loss Case Today
Van Law's mass tort lawyers represent injury victims nationwide. Our attorneys will review your case and explain your options based on your symptoms and other circumstances. If you took Tepezza and experienced hearing loss or other side effects, you may have a case.
As you can see from our client testimonials, our team fights for the compensation clients deserve after suffering injuries or illnesses after using defective and dangerous drugs. We also work on a contingency fee agreement. You do not need to pay us any upfront fees for us to work on your case. We only get paid after you win.
Contact us now to get started with an initial consultation for free. Our experienced legal team is standing by to answer your questions.
Client Testimonials
These guys are amazing. Helped me throughout the process. Always there when I need help. Inititailly called a law firm (the one that has lots of ads on the radio), but they declined my case. Van Law Firm accepted my case without a second thought! Kudos to Daniel, my case manager, and Amanda who expedited my payment process. Highly recommended.
Milby Mags
Got in an accident at the beginning of the year and they have been awesome, especially with it being my first accident and me being like this. They have been very communicated, stayed in contact with me the whole time, giving me updates when there were any and even when there weren't and answered any question I had. I would recommend them to anyone. Everyone I have talked to there has been very friendly. I would give them a 10 out of 10.
Ethan Gullet
They made sure that my insurance company covered what I paid for them to which included the gap for my car that was totaled. My medical costs were taken care of and reduced substantially so I was able to get more on my settlement. My case manager, Will Garcia, was always helpful in assisting me and answering any questions I had. They really did an amazing job with my case. I would definitely recommend them to anyone in need of this type of legal help. Most lawyers do not help you with the recovery of the car and rental etc. They are amazing.
Teresa Cuthbertson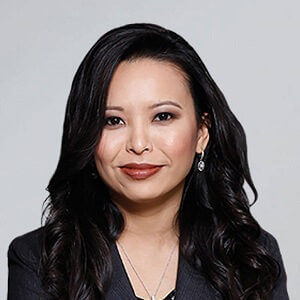 Have you been injured? We can help.
Fill out the form below, and we will get back to you very soon.