To prove fault in a motorcycle accident case, you will have to identify a liable party and demonstrate their negligence with evidence. You don't have to do this on your own, though. You have the right to hire a lawyer to help you.
Knowing how to prove fault in a motorcycle accident lawyer in Las Vegas can help you secure the justice and financial compensation you deserve.
Identifying a Negligent Party in a Motorcycle Accident Case
Understanding the common causes of motorcycle collisions can help you establish who is responsible for the crash. Motorists can engage in various forms of negligent driving, and you will have to prove a direct connection between their actions and the accident. Take a look at some examples of negligence that can lead to a motorcycle accident.
Distracted Driving
Car and truck drivers texting, talking on the phone, and fiddling with controls are three common distractions that lead to motorcycle accidents. Since motorcycles are small and easy to overlook, a driver who is distracted by people and objects inside or outside the car may change lanes, turn, or even rear-end a motorcycle driver they do not perceive.
Driving While Intoxicated
Drivers operating a motor vehicle under the influence of drugs or alcohol may not see a motorcyclist before it's too late. Alcohol and drugs can compromise the driver's observational skills and reaction time, making accidents more likely.
Aggressive Driving
Drivers that speed, swerve, weave, or tailgate may miss a motorcyclist or be unable to avoid a collision. Higher speeds and aggressive driving make drivers less able to turn and brake in time to prevent motorcycle crashes.
Fatigued Driving
Drivers who operate vehicles without sufficient sleep can exhibit the same level of impairment as drunk drivers. Long-haul truck drivers are especially susceptible. A drowsy driver may be inattentive and unable to focus. Sometimes they may even fall asleep at the wheel, which can lead to accidents with motorcyclists and others on the road.
Poor Road Conditions
Poor road maintenance and debris can disproportionately affect motorcycle riders. Motorcycles rely on maintaining balance. When gravel, cracks, potholes, and dips occur, a motorcycle driver can lose control. If the road conditions are due to someone's negligence, you could seek compensation from the party responsible.
Faulty or Defective Vehicle Part
Some motorcycle accidents occur when a vehicle component fails in the motorcycle or another vehicle. For example, brake failure due to a defective component could lead to a severe crash. A motorcyclist who suffers injury due to a defective vehicle part could sue the vehicle manufacturer or distributor for damages.
By determining how the accident occurred, you can pinpoint who was responsible and determine whether their negligence led to your motorcycle crash. A personal injury attorney who specializes in motorcycle accident claims can help.
For a free legal consultation, call (725) 900-9000
Establish Negligence and the Duty of Care
While you may understand how the accident occurred, you must be able to prove that the other party was at fault. To establish negligence for a valid motorcycle accident claim, you will need evidence to show the following:
The at-fault party owed the motorcyclist a duty of care. For instance, a driver is expected to exercise reasonable care while operating a motor vehicle.

The responsible party failed in their duty of care. For example, the at-fault party was driving drunk.

The liable party's failure in their duty of care led to your motorcycle accident.

You sustained damages because of the responsible party's failure of the duty of care.
Establishing these critical elements of a motorcycle accident claim can help you decide whether you have grounds to pursue compensation through a personal injury claim.
Document Everything About Your Motorcycle Accident
Evidence is the primary way to prove fault for a motorcycle accident. Types of evidence you could use to establish liability include:
Photos and Videos of the Accident Scene
Take photos at the scene of the accident if your injuries permit it. Focus on your injuries, skid marks, damage to the vehicles, and the final resting places of the vehicles involved.
If traffic cameras, CCTV from nearby businesses, or dashcams caught footage of the accident, you can also submit these videos as evidence to show how the accident unfolded.
Obtain Witness Contact Information
Witnesses can provide key details about the accident that may not be captured by photos or video footage. You do not need to take witness statements at the scene of the accident. Simply obtain their contact information. Your attorney can contact them after the fact to obtain witness testimony.
Write Down the Accident Details
As soon as you can, write down your account of the accident. Incorporate as much detail as possible, including dates, times, cross-streets, intersections, and vehicle descriptions. Describe how the accident occurred, but avoid allocating blame. Let the facts speak for themselves.
Request a Copy of the Police Report
Most states require an officer to attend an accident that involves injury, death, or property damage over a certain value. The responding officer will typically create a crash report and submit it to the appropriate authorities. The accident report will include important details about the accident that you can use to substantiate your claim.
Click to contact our personal injury lawyers today
Hire a Motorcycle Accident Lawyer With a Track Record of Success
Motorcycle accident claims can be complicated. Severe injuries can make it difficult for you to pursue legal action. Evidence may degrade over time, especially if the accident occurred on a busy roadway. Witnesses may forget important details when they do not give statements soon after the accident.
A personal injury attorney who handles motorcycle accidents can provide legal guidance and support while you recover from your injuries. A motorcycle accident lawyer with experience handling cases like yours will understand the unique challenges you face after a serious crash.
Complete a Free Case Evaluation form now
Work With Our Motorcycle Accident Attorneys
If you or a loved one suffered injuries in a motorcycle accident, contact Van Law for a free consultation. We can explain how to prove fault in a motorcycle accident case and provide critical legal representation throughout your claim.
While you focus on healing from your injuries, our lawyers can gather evidence, file claims, and negotiate with insurance companies. An attorney from our firm will work to substantiate your claim for past and future medical bills, income loss, pain and suffering, and more. So, don't wait! Call us today and get your free consultation.
Client Testimonials
These guys are amazing. Helped me throughout the process. Always there when I need help. Inititailly called a law firm (the one that has lots of ads on the radio), but they declined my case. Van Law Firm accepted my case without a second thought! Kudos to Daniel, my case manager, and Amanda who expedited my payment process. Highly recommended.
Milby Mags
Got in an accident at the beginning of the year and they have been awesome, especially with it being my first accident and me being like this. They have been very communicated, stayed in contact with me the whole time, giving me updates when there were any and even when there weren't and answered any question I had. I would recommend them to anyone. Everyone I have talked to there has been very friendly. I would give them a 10 out of 10.
Ethan Gullet
They made sure that my insurance company covered what I paid for them to which included the gap for my car that was totaled. My medical costs were taken care of and reduced substantially so I was able to get more on my settlement. My case manager, Will Garcia, was always helpful in assisting me and answering any questions I had. They really did an amazing job with my case. I would definitely recommend them to anyone in need of this type of legal help. Most lawyers do not help you with the recovery of the car and rental etc. They are amazing.
Teresa Cuthbertson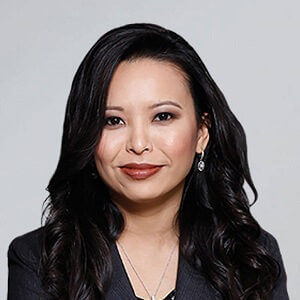 Have you been injured? We can help.
Fill out the form below, and we will get back to you very soon.