According to the Occupational Safety and Health Administration (OSHA), construction work is one of the most dangerous occupations in America.
Although construction work is a necessary industry, necessity does not absolve these construction companies from any negligent safety violation that may occur. Alongside OSHA, construction companies are regulated by a host of state and federal agencies that strive to ensure workers' safety. 
Despite all of the federal and state oversight, accidents can and do happen. They are particularly common during the summer months. That is why it is important to know what risks you may face when working, what rights you have as a worker, and what can be done when those rights are violated. 
Common Injuries for Construction Site Workers
OSHA had fall protection as the most common worksite violation in 2022. Falls are also, unfortunately, one of the leading causes of worker-related deaths in the United States. Some of the other most common construction site injuries include:
Electrocution

Getting caught in machinery

Being struck by an object

Trips and slips

Vehicle accidents

Repetitive motion injuries
Traumatic brain injuries (TBIs) also pose a significant risk to construction site employees. According to the CDC, fatalities from TBIs accounted for nearly 25% of all construction fatalities from 2003 to 2010. 
These risks can be mitigated by proper compliance with all safety protocols. However, many construction companies skirt responsibility by cutting corners to save on costs or to meet a project deadline.
These negligent companies should be held accountable for any safety violation, especially if it involves serious or life-threatening injuries.     
For a free legal consultation, call (725) 900-9000
Effects of Regulations on Worksite Injuries
Several agencies have attempted to raise awareness about construction-related falls, including OSHA and The Center for Construction Research and Training.
Several of these organizations' safety regulations target minimizing the likelihood of a fall at a worksite. Additionally, there are several state and federal regulations related to adequate training, protective equipment, adequate tools, compliance with OSHA guidelines, and inspection and maintenance of equipment. 
These are just some of the aspects of a worksite that are regulated, so worksite management must follow these and other safety guidelines that have been set to protect workers in the industry. Failing to comply with these regulations can result in injuries and even fatalities. 
When companies violate these regulations they can face serious consequences, some of which can be as severe as criminal sanctions in addition to the usual fines. However, the punishment for the company may not be enough to compensate the actual victim.
When you suffer from a construction site work injury, make sure you review all of your options and know your rights.
What to Do If You're Injured
After you are injured at a construction job, the first thing you should do is seek medical attention. It is important to begin treating right after any workplace accident that left you with an injury. Waiting to treat too long can leave you with worse symptoms later. It can also affect the outcome of a lawsuit if you choose to seek a settlement.
Medical Attention
If you hit your head during your injury, it is vital to be honest with your treating physician. TBIs are a common part of construction-related accidents, and you do not want to be surprised by one later down the line. To ensure you are clear of any future brain injury it is important to let your providers know if you were struck on the head or concussed during your injury. 
Documentation
Next, you should document all interactions you have with your employer. Try to note or remember any information related to your injury, including malfunctioning equipment. As soon as you can, put whatever you recall in writing so that you won't forget anything crucial. This way, details can be recorded. 
Filing a Claim
After you are treated, your employer may come to you about opening up a worker's compensation claim. This kind of claim, unfortunately, often caps how much compensation one can receive.
It is also a more formal process and requires direct cooperation with your employer. If you have concerns about how your employer is handling your injury, stop and consider other options for getting a settlement. 
It is very important to note that if you do go through workers comp, in most instances, you will be barred from going after the company directly. This means that if your injuries are greater than the worker's comp or you find out you need more treatment after the fact, you are unable to file your own lawsuit. 
Click to contact our personal injury lawyers today
Looking to Earn Fair Compensation? Call Van Law Firm Today!
No matter how many precautions are taken, construction sites are dangerous. If you or someone you know has been injured at a worksite because of a failure to provide adequate Personal Protection Equipment (PPE), adequate signage, or a lack of safety inspections or other security checks, consider hiring a personal injury attorney from the Van Law Firm to earn you fair compensation. 
Unlike worker's comp, personal injury claims are not limited or capped in any way. Additionally, when you have an attorney, you can control the process more. An attorney will ensure that your employer doesn't try to shirk responsibility, blame the victim, or otherwise undervalue the financial merit of the claim.
Van Law Firm attorneys are experts at obtaining the highest possible settlement for all our personal injury cases. All of our consultations are free, and our legal team is standing by to take your call.
Let us handle your case while you focus on recovery, but don't wait! Call today so we can get started on earning you the best settlement and justice for your case.
Client Testimonials
These guys are amazing. Helped me throughout the process. Always there when I need help. Inititailly called a law firm (the one that has lots of ads on the radio), but they declined my case. Van Law Firm accepted my case without a second thought! Kudos to Daniel, my case manager, and Amanda who expedited my payment process. Highly recommended.
Milby Mags
Got in an accident at the beginning of the year and they have been awesome, especially with it being my first accident and me being like this. They have been very communicated, stayed in contact with me the whole time, giving me updates when there were any and even when there weren't and answered any question I had. I would recommend them to anyone. Everyone I have talked to there has been very friendly. I would give them a 10 out of 10.
Ethan Gullet
They made sure that my insurance company covered what I paid for them to which included the gap for my car that was totaled. My medical costs were taken care of and reduced substantially so I was able to get more on my settlement. My case manager, Will Garcia, was always helpful in assisting me and answering any questions I had. They really did an amazing job with my case. I would definitely recommend them to anyone in need of this type of legal help. Most lawyers do not help you with the recovery of the car and rental etc. They are amazing.
Teresa Cuthbertson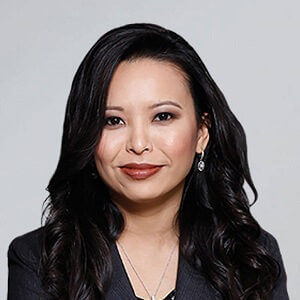 Have you been injured? We can help.
Fill out the form below, and we will get back to you very soon.