A Food & Drug Administration (FDA) Safety Communication shows that CPAP machines have a link to cancer. Continuous Positive Airway Pressure (CPAP) machines help people with sleep apnea breathe by producing mild air pressure to keep their airways open. 
The cancer-causing culprit is the polyester-based polyurethane foam found inside CPAP machines, which degrades into particles and gases that can result in the development of the disease. A lawyer from our firm may be able to help you recover damages if you have cancer because of a CPAP machine. 
How does a CPAP Machine Cause Cancer?
On June 14, 2021, Philips Respironics announced a recall of CPAP machines because the polyester-based polyurethane foam inside the devices can degrade into toxic, carcinogenic particles that can cause certain types of cancer. The machine user breathes in these particles while they sleep.
The foam is present in the devices because it reduces the sound and vibration while the device is in operation. However, the degradation of the foam puts CPAP machine users at risk of developing organ cancers. Lab tests were run by Philips confirming the presence of carcinogenic compounds before the recall.
Further analysis found other hazardous chemicals, including toluene diamine, toluene diisocyanate, and phenol. These chemicals also have links to serious health risks, including cancer.
For a free legal consultation, call (725) 900-9000
Which CPAP Brands Are Under Recall?
Several Philips CPAP and bilevel positive airway pressure (BiPAP) machines, mostly from the DreamStation line between 2009 to April 2021 are under recall, according to the FDA. This includes the following devices:
DreamStation ASV

DreamStation ST, AVAPS

SystemOne ASV4

C-Series ASV

C-Series S/T and AVAPS

OmniLab Advanced+

SystemOne (Q-Series)

DreamStation

DreamStation Go

Dorma 400

Dorma 500

REMstar SE Auto
If you use one of these devices, we urge you to comply with the recall so Philips can repair or replace your device. We also recommend talking to your healthcare provider. If you experience any cancer symptoms, including nausea, swelling, abdominal discomfort, tiredness, bleeding, jaundice, weight loss, or pain, call your doctor as soon as possible. Early detection of cancer could allow you to get started with treatment as soon as possible. 
What Damages Can You Recover in a CPAP Cancer Case?
After using your CPAP machine for years and breathing in toxic chemicals and carcinogens, you may develop certain organ cancers of the liver, stomach, and kidneys. Cancer can spread quickly within the body and have devastating impacts on your health and finances. 
You could require surgery, hospitalization, special medical equipment, chemotherapy, and medications. Your health may prevent you from working, so you can't earn an income to take care of yourself and your family. Even worse, you may lose someone you love to cancer because of their use of a CPAP machine.
A lawyer can determine what damages apply to you, including economic damages with a verifiable monetary value such as:
Medical bills

Physical therapy

Home modifications

Property damage

Childcare costs

Household service expenses

Lost income and benefits
Damages also include non-economic losses that are more complex to calculate, such as:
Pain and suffering

Disfigurement

Disability

Emotional distress

Mental anguish

Lost quality of life
You may also recover wrongful death damages that cover funeral costs, medical bills, and lost income. We offer you our deepest condolences and support if you lost someone you love to cancer. Handling your case would be a privilege, and we want to navigate the legal process on your behalf so you can take the time to grieve.
What Is the Value of a CPAP Machine Cancer Case?
The value of your case will vary depending on a variety of factors including the cost of your financial losses and the severity of your health problems. 
Your lawyer will be able to calculate the value of your case to determine the amount of compensation you deserve to recover for your losses.
Click to contact our personal injury lawyers today
Should You Talk to a Lawyer About Filing a CPAP Cancer Lawsuit?
If your CPAP machine is under recall, you should first contact your doctor to find an alternative CPAP option. You may also want to talk to a Philips CPAP recall attorney who can review your case to determine your legal options and explain the steps in filing a product liability lawsuit.
A product liability lawyer from our firm may be able to help you recover compensation for your damages. You should be able to trust that your CPAP machine will help you instead of doing you harm. Your lawyer will investigate the damage done to you, from medical to financial, and calculate the value of your claim so you can seek an amount of compensation that will adequately cover your losses.
Complete a Free Case Evaluation form now
How Can a Lawyer Help Your CPAP Machine Case?
A lawyer can investigate to determine if your cancer diagnosis is linked to your use of a CPAP machine. Your lawyer can also collect evidence to back up your claim and negotiate with the CPAP machine manufacturer and their insurance provider to reach a fair settlement.
In addition, your lawyer can file a lawsuit and litigate on your behalf in court to convince a jury to issue a verdict in your favor. Our firm can also determine your options for joining a mass tort against the CPAP machine manufacturer. 
Learn More About the Link Between CPAP Machines and Cancer Today
Unfortunately, several types of CPAP machines are under recall because the degradation of polyester-based polyurethane foam releases carcinogenic particles that have a link to cancer. If you or someone you love used one of these CPAP machines and you have cancer, you may be entitled to recover compensation for any damages you suffer as a result.
To learn more about the link between CPAP machines and cancer, or to talk to an attorney at Van Law about your case, please don't hesitate to contact us for a free consultation today. Our legal team is standing by, ready to answer your questions.
Client Testimonials
These guys are amazing. Helped me throughout the process. Always there when I need help. Inititailly called a law firm (the one that has lots of ads on the radio), but they declined my case. Van Law Firm accepted my case without a second thought! Kudos to Daniel, my case manager, and Amanda who expedited my payment process. Highly recommended.
Milby Mags
Got in an accident at the beginning of the year and they have been awesome, especially with it being my first accident and me being like this. They have been very communicated, stayed in contact with me the whole time, giving me updates when there were any and even when there weren't and answered any question I had. I would recommend them to anyone. Everyone I have talked to there has been very friendly. I would give them a 10 out of 10.
Ethan Gullet
They made sure that my insurance company covered what I paid for them to which included the gap for my car that was totaled. My medical costs were taken care of and reduced substantially so I was able to get more on my settlement. My case manager, Will Garcia, was always helpful in assisting me and answering any questions I had. They really did an amazing job with my case. I would definitely recommend them to anyone in need of this type of legal help. Most lawyers do not help you with the recovery of the car and rental etc. They are amazing.
Teresa Cuthbertson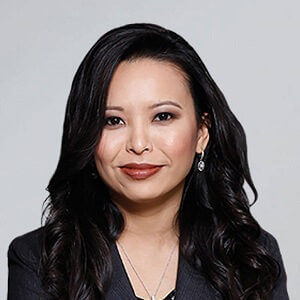 Have you been injured? We can help.
Fill out the form below, and we will get back to you very soon.