Everyone deals with trauma differently, so essential resources for sexual abuse attirneys in Washington State may vary from person to person. Depending on your needs, you can get help from:
A trusted doctor who can examine you, treat any injuries, and prescribe medications you may need

A mental health professional who can help you cope with the incident

A police officer who can take your statement and investigate the crime

A Washington

sexual abuse lawyer

who can help you file a legal case against your abuser
Finding the Right Resources for Washington State Sex Abuse Survivors Is Critical
Sexual abuse survivors must receive the support they need to recover and move forward. The fact that you are now seeking resources for sexual abuse survivors in Washington State is an important first step on the road to recovery.
One form of support you should seek after sexual abuse is medical help. You will want to act as soon as possible to protect yourself against:
Infection

Sexually transmitted disease (STD)

Pregnancy

Mental illness

Further abuse
To safeguard your physical and psychological well-being, finding someone trustworthy who offers the services you need right now is a good idea. This could mean:
Confiding in a friend who can help you look for resources and/or help you out of your situation

Asking your primary care physician for help from a

personal injury lawyer

help, prescriptions, or advice

Talking to a therapist or counselor if you need care after trauma or help with your healing journey
If you are unsure if you can trust anyone you know, the National Sexual Violence Research Center (NSVRC) provides contact information for organizations that offer counseling, transitional housing, legal services, vocational training, and other Washington-based resources for sexual abuse survivors.
For a free legal consultation, call (725) 900-9000
Washington State Law and Sex Abuse
Sexual abuse is a crime in Washington State. RCW § 9A.44 covers the sex offenses for which you can seek legal recourse and financial compensation, including:
Rape

Molestation

Misconduct (e.g., exploiting one's position of power to force a minor into a sexual relationship)
You have the right to report your abuser and expect the police to take appropriate action to protect you from further abuse. This action may include:
Conducting a respectful interview regarding the abuse

Asking you to undergo a rape kit exam so they can collect evidence of the nature of the abuse and the abuser's identity

Investigating the abuse by gathering evidence and interviewing involved parties
If you feel threatened by your abuser, the Washington State Administrative Office of the Courts states you can request a restraining order or an order of protection to keep them away from you. If the danger is imminent, call 911 first and request an order later.
Legal Help for Sex Crimes Cases in Washington State
In addition to the right to report your abuser, you also have the right to hire a Washington State sex abuse attorney to help you bring a case against:
Your abuser(s)

Anyone who knew about the abuse but did nothing to protect you

Anyone who actively encouraged or allowed the abuse and/or protected the abuser from the just consequences of their actions
Finding the right personal injury law firm to handle your case can be a sensitive matter. Feel free to contact one or more firms until you find one you feel comfortable with.
Sex abuse lawyers understand the need for discretion, confidentiality, and compassion, and they should treat you accordingly. If at any time they make you feel judged or uncomfortable, that is not right for you.
What do Washington Sexual Abuse Attorneys Do?
You may know how doctors, therapists, and police officers can help you after sexual abuse, but what role do lawyers play in helping you recover?
It is a sexual abuse lawyer's job to help victims attain justice, monetary compensation, and peace of mind following the abuse. To that end, you can ask your legal representative to do the following:
Review your case and the potential challenges you may face

Investigate the abuse and collect evidence to help prove your case, including medical records, witness statements, and other complaints against the abuser

Manage all communications with other parties so you do not have to talk to or meet with the person who hurt you

Negotiate for a fair settlement from the abuser, including compensation for your medical bills, pain and suffering, and impaired quality of life

Take your abuser to trial and represent you in the courtroom if necessary (many cases can be settled out of court)
Most of all, a sex crimes attorney can be an invaluable source of support throughout your case. They will be available to answer your legal questions, ensure you understand your rights as a sexual abuse survivor, and advise you on handling your case.
By managing your case, a law firm gives you the time and space to focus on your physical and mental recovery.
Sex Abuse Statute of Limitations in Washington State
Generally speaking, you generally have three years to file a legal case for childhood sexual abuse, per RCW § 4.16.340. However, this law has many exceptions, and the law may work differently for those seeking compensation after adult sexual abuse.
The only way to know when you should file your case is by speaking directly with a Washington State sex abuse lawyer.
Click to contact our personal injury lawyers today
Our Washington State Firm Offers Legal Resources to Sex Abuse Survivors
Van Law wants to ensure you receive all the support you need after you have survived a sex crime. Contact us today to learn more about the legal resources for sexual abuse survivors in Washington State that we can offer.
Our legal team will provide attentive, compassionate legal service that can help you during this challenging time. All of our consultations are free, so what are you waiting for? Our expert team of legal professionals is here to fight for you and represent you in negotiations to earn you fair compensation and justice for your case.
Client Testimonials
These guys are amazing. Helped me throughout the process. Always there when I need help. Inititailly called a law firm (the one that has lots of ads on the radio), but they declined my case. Van Law Firm accepted my case without a second thought! Kudos to Daniel, my case manager, and Amanda who expedited my payment process. Highly recommended.
Milby Mags
Got in an accident at the beginning of the year and they have been awesome, especially with it being my first accident and me being like this. They have been very communicated, stayed in contact with me the whole time, giving me updates when there were any and even when there weren't and answered any question I had. I would recommend them to anyone. Everyone I have talked to there has been very friendly. I would give them a 10 out of 10.
Ethan Gullet
They made sure that my insurance company covered what I paid for them to which included the gap for my car that was totaled. My medical costs were taken care of and reduced substantially so I was able to get more on my settlement. My case manager, Will Garcia, was always helpful in assisting me and answering any questions I had. They really did an amazing job with my case. I would definitely recommend them to anyone in need of this type of legal help. Most lawyers do not help you with the recovery of the car and rental etc. They are amazing.
Teresa Cuthbertson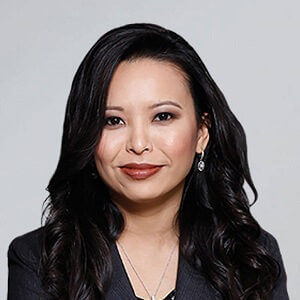 Have you been injured? We can help.
Fill out the form below, and we will get back to you very soon.