Yes, traumatic brain injury (TBI) symptoms can be delayed after an auto accident. If you know or even suspect that you suffered a head injury in a crash, go see a doctor who can examine and diagnose you immediately. There will be time to consult a motor vehicle accident lawyer in Las Vegas about your legal options later.
What TBI Symptoms Might You Experience After an Auto Accident?
Traumatic brain injuries (TBI) present different ways in different people, depending on their age, where the injury occurred, and how severe the injury is. Per Mayo Clinic, TBI symptoms may not appear for days or even weeks following the injury.
According to the National Institute of Child Health and Human Development (NICHD), common symptoms of a mild TBI may include:
Feeling tired, dizzy, confused, or nauseous
Trouble sleeping
Trouble concentrating or memory loss
Headaches
Light or sound sensitivity
Mood swings
Blurred vision
Moderate or severe brain injury symptoms may include:
Persistent tiredness, dizziness, etc.
Loss of consciousness
Persistent headaches
Clumsiness
Coma
Seizures
Loss of vision
You could also suffer from quality-of-life reductions as your injury impacts your ability to participate in your usual daily activities. Although TBIs can be classified as mild, moderate, or severe, they are all still traumatic brain injuries and require immediate treatment.
For a free legal consultation, call (725) 900-9000
What Are the Consequences of Delayed TBI Symptoms?
Delayed symptoms could mean that an accident victim feels fine for a while and decides to forego medical treatment. This delay gives your injury time to get worse and do more damage, which could lead to:
Permanent physical disability, such as paralysis
Permanent intellectual disability, such as an inability to talk, concentrate on certain tasks, or control your moods
Mental illness, such as depression or anxiety
Infection of the wound
Coma
Death
It goes without saying that any one of these outcomes would be catastrophic for you and your family. You might:
Have difficulty filing a personal injury claim or suing for compensation from the at-fault party, because the large gap between your accident and your first doctor's appointment implies that the two events are not linked
Have to pay more for medical care over the long term
Be unable to return to your old job or to work any kind of job ever again
Leave behind devastated relatives who must learn to live without someone they loved and depended on
If you see a doctor quickly enough, they may be able to diagnose you with a traumatic brain injury and take steps to ensure your safe recovery. You should listen to their medical advice to support the healing process.
How do You Get TBI Treatment After an Auto Accident?
The fastest and easiest way to receive medical attention after your crash is to call 911 and ask for an ambulance to come to your location. This is the option you should take if:
You were unconscious for any length of time
You are bleeding heavily
You are in a lot of pain
You know or suspect that you sustained a blow to the head
Calling 911 is often the safest option for anyone who has suffered a head injury. TBI symptoms can be delayed after an auto accident, and any postponement in receiving treatment can put your health—and your life—in real danger.
That said, if you cannot or do not want to go to the emergency room, you should make an appointment with your regular provider as soon as possible. No matter how you feel after a motor vehicle crash, it is vital that you plan to receive appropriate medical care as quickly as you can.
Treating a TBI After a Car Accident
The treatments your doctor recommends will depend on the details of your injury. Mayo Clinic states that mild TBIs may require little treatment beyond professional monitoring and rest.
As Johns Hopkins Medicine explains, treating severe TBIs is often very complex and involves multiple treatments, including:
Ensuring that the patient's immediate needs (wound care, nutrition) are met
Reteaching the patient how to perform basic functions, including walking or talking
Teaching the patient's family about the TBI and how they can help their loved one recover and/or adjust to life with a disability
Teaching (or reteaching) the patient skills that they will need when they return to work, if they are able to do so
Making the patient as comfortable as possible by reducing pain and showing them how to use assistive devices
Addressing any mental health issues the patient may be suffering from due to the accident or the stress of their TBI
There is no quick and easy fix for a traumatic brain injury. However, the earlier you seek treatment, the more your doctor may be able to do for you in terms of pain management, improving quality of life, and helping you live longer.
Click to contact our personal injury lawyers today
What If Someone Dies After an Auto Accident TBI?
Tragically, some traumatic brain injuries are too severe for the victim to recover from. This can happen if the victim passed away instantly or if the injury was too serious for even a competent emergency room doctor to treat effectively.
You have the right to file a wrongful death lawsuit if this is the situation your family now faces. Alternatively, if you or your loved one are fortunate enough to survive a TBI, you can file a personal injury lawsuit.
Taking legal action after your car crash is not necessarily easy, but it can allow you to:
Achieve a sense of closure after an at-fault party injures you
Recover enough money to pay your bills and to reimburse you for your physical and emotional suffering
Make sure the at-fault party is held accountable for the consequences of their negligent actions
A car accident lawyer can help you build a case and fight on your behalf for the compensation you deserve.
Complete a Free Case Evaluation form now
Suing for an Auto Accident that Caused Your TBI
Taking care of your health is always the most important thing, especially since TBI symptoms can be delayed after an auto accident. Once you are sure you are in no immediate danger, you can contact the offices of Van Law to learn how our personal injury lawyer can help you recover financial compensation from the at-fault party.
Client Testimonials
These guys are amazing. Helped me throughout the process. Always there when I need help. Inititailly called a law firm (the one that has lots of ads on the radio), but they declined my case. Van Law Firm accepted my case without a second thought! Kudos to Daniel, my case manager, and Amanda who expedited my payment process. Highly recommended.
Milby Mags
Got in an accident at the beginning of the year and they have been awesome, especially with it being my first accident and me being like this. They have been very communicated, stayed in contact with me the whole time, giving me updates when there were any and even when there weren't and answered any question I had. I would recommend them to anyone. Everyone I have talked to there has been very friendly. I would give them a 10 out of 10.
Ethan Gullet
They made sure that my insurance company covered what I paid for them to which included the gap for my car that was totaled. My medical costs were taken care of and reduced substantially so I was able to get more on my settlement. My case manager, Will Garcia, was always helpful in assisting me and answering any questions I had. They really did an amazing job with my case. I would definitely recommend them to anyone in need of this type of legal help. Most lawyers do not help you with the recovery of the car and rental etc. They are amazing.
Teresa Cuthbertson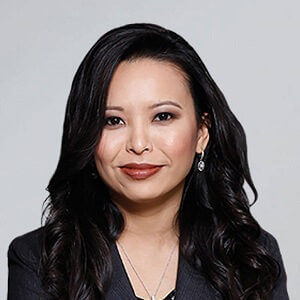 Have you been injured? We can help.
Fill out the form below, and we will get back to you very soon.