Sexual abuse survivors need and deserve support on several fronts, including those involving legal, psychological, and medical matters. There are various resources for survivors of sexual abuse in Nevada that you can turn to, including:
Medical doctors

Counselors, psychologists, and other mental health professionals

Police officers
Medical Support for Nevada Sexual Abuse Survivors
Sex abuse can have grave physical consequences for survivors, including sexually transmitted diseases, personal injuries, and unwanted pregnancies.
If you feel safe confiding in your physician, make an appointment as soon as you can. Otherwise, the Nevada Division of Public and Behavioral Health (DPBH) offers resources for sexual abuse survivors in Nevada who are seeking medical care from people with experience in this area.
If the abuse occurred years ago—for example, you are an adult who endured childhood sexual abuse—you may not have had the chance to seek medical care, or you may have sought that care years ago. In this case:
Write down what you remember about the physical symptoms you had or the treatment you received.

Get help for any lingering symptoms or conditions.

You can tell a sex crimes lawyer where you received treatment, and they can check and see if your medical records are still available.

You still have a right to seek compensation based on your sex abuse injuries, regardless of whether you could seek treatment at the time.
For a free legal consultation, call (725) 900-9000
Sexual Abuse and Mental Health Services for Survivors in Nevada
It may be challenging for sex abuse survivors to fully accept that the abuse was not their fault, but it is true: you do not deserve what happened to you; you do deserve to get the help you need to recover from the abuse.
The DPBH provides a list of helplines that can provide counseling, no matter where you are in the state. The National Sexual Violence Resource Center (NSVRC) also lists organizations that help people of varying ages, genders, and sexual orientations.
If you have a therapist you trust, confide in them about the abuse. They can also point you to additional resources for survivors of sexual abuse.
Reporting Sex Abuse in Nevada
Not everyone reports the sexual abuse they endured when it occurred. Some may worry authorities will not believe them or that they will face repercussions for reporting, especially if the abuser has power in the community.
If you feel safe enough to report your abuser, contact your local police or sheriff's office. (The DPBH lists telephone numbers you may be able to use.) If it is an emergency—for example, if you feel your abuser poses an imminent threat—call 911. You can then:
Tell the officer everything you know about what happened

Answer the officer's questions as truthfully as you can

Provide evidence you have, such as text messages or the names of potential witnesses

Agree to a rape kit examination if you are comfortable doing so
If you cannot report the abuse now, you can still pursue legal action against your abuser later. While a police report can be a helpful piece of evidence in your legal case, it is not strictly necessary.
Click to contact our personal injury lawyers today
Seeking Legal Help After Sexual Abuse in Nevada
Deciding to take legal action against your abuser is brave and admirable. You deserve assistance from a competent and compassionate Nevada personal injury law firm that can manage sexual abuse cases.
A general internet search can show you which law firms serving your area have the knowledge and experience to handle these legal matters. If you do not feel safe performing such a search at home, you can go to a library or a trusted friend's home.
To find a lawyer that you can work with and trust, you should:
Call Nevada law firms that look promising and ask for a case review (many offer this service for free)

Visit the firm's office so you can interact with the team in person

Ask as many questions as you need to about the firm and how it operates (the firm should address your concerns)
How Nevada Lawyers Handle Sexual Abuse Cases
Sex abuse cases are delicate matters. Your lawyer knows this and will treat your case with the utmost discretion as they:
Thoroughly investigate the abuse and collect evidence against your abuser

Determine how much money you can seek for your pain and suffering, medical bills, lost income, loss of consortium, and impaired quality of life

Confront the abuser and negotiate until they agree to pay what you have asked for

Take the abuser to court if they refuse to meet or discuss your case in good faith

Manage all paperwork, phone calls, and other case-related administrative matters
With a Nevada sex abuse attorney on the case, you would no longer have to worry about dealing with any legal problem alone. You would be free to focus on receiving medical and psychological care and never have to speak directly to your abuser.
When to Start a Nevada Sexual Abuse Case
In the past, the statute of limitations for sex crimes in Nevada generally was two years from the date the assault occurred in civil cases. This changed in the spring of 2023 when the state's Senate Bill 129 (SB129) became law. It eliminates the statute of limitations deadlines for adult victims in sexual abuse or sexual assault cases.
With so much to consider—especially during an emotional and difficult crime—counsel from a sex crimes lawyer could help as you consider what steps to take next. You don't have to handle this alone. We can help.
Complete a Free Case Evaluation form now
We Help Sexual Abuse Survivors in Nevada – Call Us for Help Today
If you are looking for legal help or community resources for survivors of sexual abuse in Nevada, contact Van Law today. We can assess your case at no charge.
Our firm is committed to helping people like you fight back after sex abuse, hold the liable parties accountable, and get you the compensation you deserve to rebuild your life. The sooner we hear from you, the sooner we can help, so don't wait! Call now. All of our consultations are free.
Client Testimonials
These guys are amazing. Helped me throughout the process. Always there when I need help. Inititailly called a law firm (the one that has lots of ads on the radio), but they declined my case. Van Law Firm accepted my case without a second thought! Kudos to Daniel, my case manager, and Amanda who expedited my payment process. Highly recommended.
Milby Mags
Got in an accident at the beginning of the year and they have been awesome, especially with it being my first accident and me being like this. They have been very communicated, stayed in contact with me the whole time, giving me updates when there were any and even when there weren't and answered any question I had. I would recommend them to anyone. Everyone I have talked to there has been very friendly. I would give them a 10 out of 10.
Ethan Gullet
They made sure that my insurance company covered what I paid for them to which included the gap for my car that was totaled. My medical costs were taken care of and reduced substantially so I was able to get more on my settlement. My case manager, Will Garcia, was always helpful in assisting me and answering any questions I had. They really did an amazing job with my case. I would definitely recommend them to anyone in need of this type of legal help. Most lawyers do not help you with the recovery of the car and rental etc. They are amazing.
Teresa Cuthbertson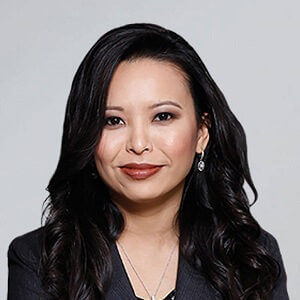 Have you been injured? We can help.
Fill out the form below, and we will get back to you very soon.