Surviving sexual abuse transforms your life forever. It affects your relationships, ambitions, and, sometimes, even where you can live. You may find that while therapy helps, financial justice could better account for your abuse-related hardships. Recovering damages may even offer a sense of much-needed closure.
Van Law advocates for people in your situation. A Nevada sexual abuse lawyer from our firm can determine liability and pursue the settlement you deserve. Today, you can learn more about entrusting your case to our personal injury team during a confidential case review.
You Can Rely on Van Law During Your Time of Need
Having the right sexual abuse attorney to take on your case is critical. When you go online to look for a legal representative, you will be inundated with options. Every law firm will claim to be the best out there.
However, going with Van Law is a no-brainer. Our firm handles every element of your case, so you do not have to worry about any legal details. During this time in your life, you should focus on healing––not fussing over complicated legal details.
While we work on gathering evidence to prove liability, you can attend group therapy or mental health counseling, consider what you want to do with your future, and spend as much time as possible with your close friends and family.
We Work on Contingency
Many survivors of sexual abuse hesitate to contact a lawyer for help. They worry about affording hourly rates, retainers, and other attorney's fees.
However, one of the benefits of choosing Van Law is that our attorneys work on contingency. We only ask you to pay for our legal services if or when we win your case. What's more, we also finance your case's many obligations, paying for:
Deposition fees
Court filing costs
Expert witnesses' time and insights
Analyzing forensic evidence (if applicable)
We Offer a Comprehensive Suite of Legal Services to Sexual Abuse Claimants
We do everything possible to alleviate your legal burdens and advance your case. You can trust your sexual abuse lawyer in Nevada to:
Gather supporting evidence. In a civil case, the burden of proof is on us. That means we need evidence to prove that another party perpetuated the abuse and owes you damages. We may collect witness testimony, examine your medical records, and turn to other sources to gather supporting details.
Manage all case-related communications. After the other party learns of your legal intentions, you may find yourself swamped with never-ending phone calls, emails, and text messages. You shouldn't have to deal with these messages at all hours of the night and day. That's our job.
Offer our guidance and support. You may feel alone in your fight for financial justice. With our team advocating for you, that couldn't be farther from the truth. We stand by your side throughout the legal process, answering your questions and alleviating your concerns.
Our team does not tolerate injustice in any form. We do everything in our power to get the best possible outcome to your civil claim or lawsuit.
Van Law Learns Liability for Your Injury-Related Damages
When thinking about your case, you may imagine directly suing the perpetrator. While this is possible in some circumstances, liability may rest with another party – perhaps one with deeper pockets.
Here's an example to understand more. Suppose someone endured sexual abuse while residing at a boarding school. In that instance, rather than suing the individual, they could sue the school for allowing the abuse to happen. Other parties, including staff members, could also share liability.
You don't have to juggle legal obligations when you have a lawyer on your side. We aim to make securing damages as straightforward as possible.
For a free legal consultation with a sexual abuse lawyer serving Nevada, call (725) 900-9000
Recoverable Damages in Nevada Sexual Abuse Cases
We want to be clear; we understand that no amount of money will account for the trauma you experienced. Yet, with the funds from a settlement or court award, you can rebuild your life and promote your future. Right now, you may wonder how much you can recover, along with your compensable damages.
How much you can recover depends on your situation, and we can't answer that question without reviewing your case first. However, in many instances, compensable losses comprise:
The income you lost while recuperating
Your current, past, and future medical expenses
Loss of consortium
Property damage costs (if applicable)
Relocation expenses, including fines for breaking lease agreements
Pain and suffering
Emotional trauma
You may seek other losses than those listed here.
Nevada Sexual Abuse Lawyer Near Me (725) 900-9000
What Should I do While Researching Sexual Abuse Lawyers in Nevada?
There are two things to consider while weighing your legal options: your personal well-being and your case's outcome. Here are some considerations regarding both:
Visiting a mental health professional could help you process the trauma and regain control of your life. They can also help mitigate the after effects of suffering abuse, which may range from depression to substance abuse disorders. If you approve, we can also use your therapist's testimony to support your claim.
Don't give the other party an on-the-record statement. You've endured enough. You shouldn't have to relive your trauma by giving a recorded statement to an insurance representative. Our team gives the involved parties all the information they need to process legal claims.
There's no pressure to partner with us. We want you to feel comfortable partnering with our team throughout the entire process. Van Law doesn't treat claimants as case numbers; we treat them like family. We aim to be part of your support system during this challenging time.
Click to contact our Sexual Abuse Lawyers today
Reach Out to a Sexual Abuse Lawyer in Nevada for Help Today
The claims process after enduring sexual abuse can be overwhelming. Make sure you have a trusted and compassionate legal advocate on your side.
Get in touch with a Nevada sexual abuse lawyer at Van Law today to find out what your next steps should be. Our firm offers free, no-obligation consultations to survivors. Everything you share with us is confidential.
Client Testimonials
These guys are amazing. Helped me throughout the process. Always there when I need help. Inititailly called a law firm (the one that has lots of ads on the radio), but they declined my case. Van Law Firm accepted my case without a second thought! Kudos to Daniel, my case manager, and Amanda who expedited my payment process. Highly recommended.
Milby Mags
Got in an accident at the beginning of the year and they have been awesome, especially with it being my first accident and me being like this. They have been very communicated, stayed in contact with me the whole time, giving me updates when there were any and even when there weren't and answered any question I had. I would recommend them to anyone. Everyone I have talked to there has been very friendly. I would give them a 10 out of 10.
Ethan Gullet
They made sure that my insurance company covered what I paid for them to which included the gap for my car that was totaled. My medical costs were taken care of and reduced substantially so I was able to get more on my settlement. My case manager, Will Garcia, was always helpful in assisting me and answering any questions I had. They really did an amazing job with my case. I would definitely recommend them to anyone in need of this type of legal help. Most lawyers do not help you with the recovery of the car and rental etc. They are amazing.
Teresa Cuthbertson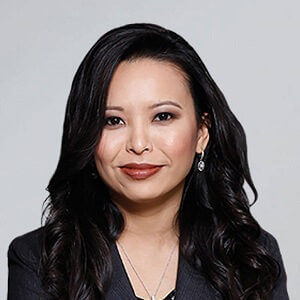 Have you been injured? We can help.
Fill out the form below, and we will get back to you very soon.