With the #MeToo movement, litigation of sexual assault cases has become a public focus. Still, even with sexual assaults as a public focus discussion topic, many survivors never come forward. 75% of survivors don't report within the first year.
One of the biggest reasons for the low reporting is shame and fear that survivors would not be believed or heard. Still, most states have what is called a statute of limitations for legal claims. The statute of limitations is the time after the date of the incident when someone can file a lawsuit.
Civil Cases
In the state of Nevada, there is a two-year statute of limitations for adult survivors to file a lawsuit. This statute is codified under NRS § 11.190(4)(c).
Child Survivors
For child survivors of sexual assault, Nevada law allows a 20-year "look back period." This 20-year period for child survivors begins on their 18th birthday, or the realization of an injury from the sexual assault. This law is helpful for a child survivor with repressed memory.
This law, under NRS § 200.366, allows for filing a claim up to 20 years after the memory is realized, even if that is beyond the survivor's 38st birthday.
Organized Settings
Lastly, if the sexual assault happened in an organized setting, like a camp, school, club, athletic team, professional casting or modeling, or religious institution, the organization may be liable as well.
Since most claims against an organization or group for sexual assault by an employee or volunteer involve negligence by the company, the statute of limitations in Nevada is two years for most organizational liability.
Because negligence is handled differently in court, the statute of limitations for organizational liability always start on the date of the incident, with no delays for age.
For a free legal consultation, call (725) 900-9000
Criminal Charges
Criminal charges are handled differently. Nevada has a four-year statute of limitations under NRS § 171.085(1) for criminal charges. For child survivors, this four-year period can be extended until their 21st birthday, or the 28th birthday if the survivor did not become aware of the abuse until after their 21st birthday.
Per NRS § 171.083, if a police report is filed within the statute of limitations, charges for sexual assault can be pressed at any time without a statute of limitations.
Legislature in Nevada set these statutes of limitations recognizing that most survivors of childhood sexual abuse do not come forward until many years after they are abused. Because the experience is traumatic, some survivors only realize how the abuse affects them years later.
Connect With Experienced Personal Injury Attorneys
If you're a survivor who is ready to bring your attacker to justice, choose the experienced attorneys at Van Law Firm to guide you through your case. We have a 24-hour intake team ready to take your call, so if now feels like the time to speak to someone about your experience, you won't need to wait another minute.
Our experienced sexual abuse attorneys can help you receive compensation for the wrongs that you've endured, and help you feel empowered to tell your story. Call our office or contact us online today for a free case evaluation and consultation.
Client Testimonials
These guys are amazing. Helped me throughout the process. Always there when I need help. Inititailly called a law firm (the one that has lots of ads on the radio), but they declined my case. Van Law Firm accepted my case without a second thought! Kudos to Daniel, my case manager, and Amanda who expedited my payment process. Highly recommended.
Milby Mags
Got in an accident at the beginning of the year and they have been awesome, especially with it being my first accident and me being like this. They have been very communicated, stayed in contact with me the whole time, giving me updates when there were any and even when there weren't and answered any question I had. I would recommend them to anyone. Everyone I have talked to there has been very friendly. I would give them a 10 out of 10.
Ethan Gullet
They made sure that my insurance company covered what I paid for them to which included the gap for my car that was totaled. My medical costs were taken care of and reduced substantially so I was able to get more on my settlement. My case manager, Will Garcia, was always helpful in assisting me and answering any questions I had. They really did an amazing job with my case. I would definitely recommend them to anyone in need of this type of legal help. Most lawyers do not help you with the recovery of the car and rental etc. They are amazing.
Teresa Cuthbertson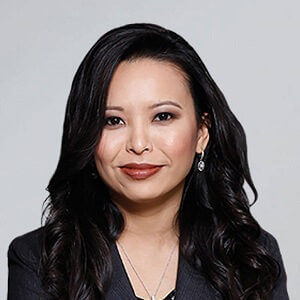 Have you been injured? We can help.
Fill out the form below, and we will get back to you very soon.