For decades, the water at U.S. Marine Corps Base Camp Lejeune was contaminated with harmful, carcinogenic chemicals and substances. The military servicemembers that served on base between 1953 and 1987 have developed debilitating and life-threatening health issues due to this exposure.
In 2022, the United States Congress passed the Camp Lejeune Justice Act. This act was designed to provide the victims of exposure to the water at Camp Lejeune with an opportunity to seek financial compensation. Veterans also have grounds to seek VA benefits from Camp Lejeune exposure. A Camp Lejeune attorney from our firm could help you pursue these benefits.
Types of Benefits Available
There are different types of benefits available from the VA for those who qualify. In general, these categories include medical care and disability benefits. No two cases are alike, and the specific facts of the case will determine what benefits might be available.
Medical Care
These benefits are intended to cover any out-of-pocket medical expenses for the victims of Camp Lejeune. This includes anything from cancer treatments to appointments or other healthcare expenses. In addition to the servicemember filing the claim, their family might also be entitled to medical benefits if they were exposed to the contaminated water on base at Camp Lejeune.
Disability
Disability benefits differ from medical benefits. Instead of paying for the cost of your treatment, they are designed to compensate you for the extent of your disability caused by exposure to harmful chemicals. These benefits come in the form of monthly cash payments. Most of the time, they will not negatively impact your income tax obligations.
Disability benefits are calculated just like any other VA claim. When you apply, the VA will assign your disability a rating in the form of a percentage. If your condition results in a 100 percent rating, that means you are completely disabled and entitled to the maximum benefits available. This amount changes year to year and takes into account things like inflation.
For a free legal consultation, call (725) 900-9000
Eligibility for Camp Lejeune VA Benefits
Like with any VA claim, there are requirements that must be met to secure benefits due to toxic exposure at Camp Lejeune. The unfortunate reality is that for years, most of these claims were denied. Given the acknowledgment by the federal government of the dangerous chemicals present on the base, efforts to pursue these claims have been more successful recently.
First, a person must have been stationed in the impacted area to qualify. This includes being stationed not only at Camp Lejeune but also at Marine Corp Air Station New River which shared water with the camp.
Second, your service at either of these locations must have occurred at the time when the toxic substances were present in the water supply. This includes a minimum time of 30 days spent at either location. Those 30 days must have occurred between August 1853 and December 1987.
Third, these benefits are only available depending on the type of discharge you received from the military. Specifically, you may not be entitled to VA benefits if you were dishonorably discharged. This is true even if you meet the other qualifications.
Finally, you must be suffering from one of the ailments that have been linked to Camp Lejeune. These include a wide array of illnesses including leukemia, kidney cancer, liver cancer, and Parkinson's disease.
Legal Action and VA Benefits
Thanks to the Camp Lejeune Justice Act, veterans and their family members have additional legal options. This includes a limited-time opportunity to pursue a lawsuit for compensation based on their exposure at Camp Lejeune. Until this act was passed, veterans and their family members did not have the opportunity to pursue legal action against the government due to the harmful effects of the contaminated water.
Now, the law allows for these lawsuits. More importantly, pursuing legal action under the Camp Lejeune Justice Act will not negatively impact your right to seek benefits through the VA. For many people, justice is only possible by pursuing both options with the help of an attorney.
Click to contact our personal injury lawyers today
Talk to an Attorney About VA Benefits Related to Camp Lejeune
Decades of careless, hazardous water contamination at Camp Lejeune have resulted in countless medical issues for veterans and their families. In many cases, these illnesses proved to be fatal. Those who survived are often living with severe health issues that will follow them for the rest of their lives.
If you are experiencing health issues related to your time at Camp Lejeune, you could be entitled to a monetary award. What's more, your chances for a successful VA benefits claim have never been higher. The attorneys at Van Law are here to discuss your Camp Lejeune VA benefits with you. To learn more about your legal options, reach out to our firm as soon as possible to schedule your free consultation.
Client Testimonials
These guys are amazing. Helped me throughout the process. Always there when I need help. Inititailly called a law firm (the one that has lots of ads on the radio), but they declined my case. Van Law Firm accepted my case without a second thought! Kudos to Daniel, my case manager, and Amanda who expedited my payment process. Highly recommended.
Milby Mags
Got in an accident at the beginning of the year and they have been awesome, especially with it being my first accident and me being like this. They have been very communicated, stayed in contact with me the whole time, giving me updates when there were any and even when there weren't and answered any question I had. I would recommend them to anyone. Everyone I have talked to there has been very friendly. I would give them a 10 out of 10.
Ethan Gullet
They made sure that my insurance company covered what I paid for them to which included the gap for my car that was totaled. My medical costs were taken care of and reduced substantially so I was able to get more on my settlement. My case manager, Will Garcia, was always helpful in assisting me and answering any questions I had. They really did an amazing job with my case. I would definitely recommend them to anyone in need of this type of legal help. Most lawyers do not help you with the recovery of the car and rental etc. They are amazing.
Teresa Cuthbertson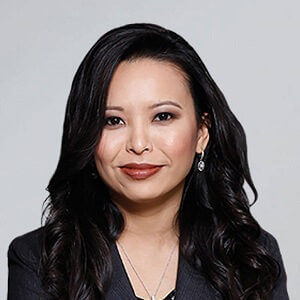 Have you been injured? We can help.
Fill out the form below, and we will get back to you very soon.