Whiplash symptoms can be delayed. While you can start feeling pain right away, some people do not experience any symptoms at all until hours or days following the injury.
You can protect your health by seeking immediate medical treatment after an accident, even if you do not experience symptoms right away. Receiving prompt treatment can also make it easier for a Las Vegas personal injury lawyer to pursue financial compensation on your behalf.
What Is Whiplash, and What Are Whiplash Symptoms?
Whiplash, as defined by the Mayo Clinic, is a type of neck injury, although the symptoms can sometimes spread into the head or down into the shoulders and upper back.
The Mayo Clinic explains that rear-end collisions are the most common cause of whiplash. However, you could sustain a whiplash injury after any event that throws your neck violently backward and forward, such as a football tackle.
Some of the more common symptoms of whiplash include:
Headaches

Neck pain and stiffness

Inability to turn the neck without discomfort, which can cause limited range of motion

Blurred vision

Vertigo
More rarely, a person may experience vision trouble, tinnitus, trouble sleeping or concentrating, and mood changes. Your quality of life could also be impacted by whiplash, especially if you are enduring constant discomfort. Keep in mind that whiplash symptoms can vary from case to case. Just because you do not "check all the boxes" does not mean you can rule out the possibility of whiplash.
For a free legal consultation, call (725) 900-9000
Why Whiplash Symptoms Are Sometimes Delayed
There are several reasons why you might not feel any whiplash symptoms immediately after the accident:
Whiplash symptoms, as the

Cleveland Clinic

explains, can appear right away, or they may be delayed for anywhere from 12 hours to several days.

Everyone reacts to trauma differently. Some people are so shocked or upset by the accident that they cannot register anything else, not even the physical symptoms of an injury.

If you suffer multiple injuries, the most painful injury might monopolize your attention. For example, a deep cut to the leg might be serious enough to "block out" pain from other injuries. Once the cut begins to heal, you might notice whiplash symptoms.
Not experiencing symptoms as soon as the injury happens is not a sign that you are uninjured. If you feel fine after an accident, you should still seek timely medical care, as a doctor is the only person who can say for sure whether you are okay or not.
Take Whiplash Symptoms Seriously and do Not Delay Medical Care
Whiplash is a very treatable injury that often resolves itself with time and rest. However, there is also the possibility that it can lead to more serious or even chronic symptoms that trouble you for months or years to come.
In general, the sooner you see a doctor, the more they can do to alleviate your pain and prevent your injury from worsening. You should:
See a doctor as quickly as possible after your accident. This could mean going to the emergency room, going to urgent care, or calling your primary care provider to make an appointment.

Tell your doctor everything you know about how the accident happened and how you feel. If you have not experienced symptoms, tell them this, then say you want a thorough examination to make sure nothing is wrong.

Allow the doctor to examine you. They may order tests, such as X-rays, to rule out or arrive at a particular diagnosis.

Once your doctor diagnoses whiplash, they will recommend treatments, such as cold/heat compresses or physical therapy. Follow their instructions and make sure to keep all follow-up appointments.
Why You Should Seek Medical Care Immediately After a Whiplash Injury
Why is it so important to follow all these steps? The primary reason is your health. You can save yourself a lot of pain by addressing your whiplash injury aggressively and promptly rather than waiting until symptoms worsen.
The second reason to seek out prompt treatment for a whiplash injury is to protect your legal rights. If negligence played a factor in your accident, you have the right to sue the liable party for compensation. Clear medical records can make it easier to file such a legal action.
Click to contact our personal injury lawyers today
Proving Another Party Caused Your Whiplash Symptoms and Other Injuries
As mentioned before, whiplash is often the result of rear-end car accidents. Such collisions may happen if the driver behind you:
Follows you too closely

Is not paying attention to the road

Is driving too fast for the conditions

Fails to obey traffic signs, like a stop sign
Seeking compensation from such a careless driver can help you defray the cost of medical care, and it can reimburse you for any physical or mental distress you have suffered. An attorney can help you prove that another party, such as a careless driver, is the reason you suffered injuries.
Gathering Evidence to Prove You Deserve Whiplash Compensation
How can you get the compensation you're owed? A motor vehicle accident attorney can help you. They typically start by gathering evidence to prove your case, including evidence from your medical records. If you sought care after your accident, your records can prove that:
You were treated soon after the crash, establishing a connection between the car accident and your whiplash injury.

You have officially been diagnosed with whiplash (and any other injuries you sustained and want compensation for).

You have undergone (or will need to undergo) treatment for whiplash. This can prove how much you spent/will need to spend on treatment, which in turn can prove how much the liable party owes you for medical expenses.
If you did not seek treatment right away due to delayed whiplash symptoms, you can still file a personal injury case against the liable party using other forms of evidence. For example, your attorney can help you find a doctor to examine you and then write a statement confirming your diagnosis.
That said, for the sake of your own well-being, it is always better to seek treatment after an accident to make sure you do not have any injuries with delayed symptoms.
Complete a Free Case Evaluation form now
Are You Suffering from Delayed Whiplash Symptoms? Our Personal Injury Law Firm Can Support Your Case
While whiplash symptoms can be delayed, your right to seek compensation for your injuries is still bound by your state's statute of limitations. To learn more about this right, call us today. The team at Van Law can represent you in any legal action you take against the at-fault party.
We understand how difficult it can be to focus on your own legal defense while you're in recovery, so let us work on your case for you. Our experienced personal injury attorneys will fight on your behalf to earn you the compensation your case deserves.
Client Testimonials
These guys are amazing. Helped me throughout the process. Always there when I need help. Inititailly called a law firm (the one that has lots of ads on the radio), but they declined my case. Van Law Firm accepted my case without a second thought! Kudos to Daniel, my case manager, and Amanda who expedited my payment process. Highly recommended.
Milby Mags
Got in an accident at the beginning of the year and they have been awesome, especially with it being my first accident and me being like this. They have been very communicated, stayed in contact with me the whole time, giving me updates when there were any and even when there weren't and answered any question I had. I would recommend them to anyone. Everyone I have talked to there has been very friendly. I would give them a 10 out of 10.
Ethan Gullet
They made sure that my insurance company covered what I paid for them to which included the gap for my car that was totaled. My medical costs were taken care of and reduced substantially so I was able to get more on my settlement. My case manager, Will Garcia, was always helpful in assisting me and answering any questions I had. They really did an amazing job with my case. I would definitely recommend them to anyone in need of this type of legal help. Most lawyers do not help you with the recovery of the car and rental etc. They are amazing.
Teresa Cuthbertson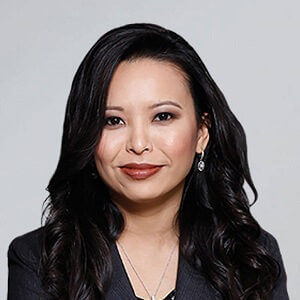 Have you been injured? We can help.
Fill out the form below, and we will get back to you very soon.