If you have suffered an injury after a fall, you might have a valid compensation case against the property owner. Maximizing your recovery in these cases often involves litigation, and the discovery phase is part of this process. During this phase, you could be required to provide documents, answer written questions, and sit for a deposition.
A deposition is a formal process involving attorneys, a court reporter, and you. The other party's attorney has the right to ask you case-related questions. A Las Vegas slip and fall accident lawyer could help you prepare by providing sample questions for plaintiffs in a slip and fall deposition.
Do You Have to Answer Questions in a Slip and Fall Deposition?
Before starting with a slip and fall deposition, you may wonder if you must participate. Some of these questions can feel prying, and there is no doubt that the attorney asking them will try to trip you up.
Depositions are part of the discovery process for personal injury lawsuits. When you file a lawsuit, the defendant can request documentation and ask you questions. While the court cannot force you to sit down for a deposition, a judge could dismiss your case if you refuse to participate.
The good news is that depositions don't have to be scary. They might seem intimidating, especially if you have never filed a lawsuit before. However, your legal team can prepare you for the questions you are likely to be asked.
What's more, you have the right to have a slip and fall attorney by your side throughout the process. If a question is out of line, your attorney will object. In some cases, they might even advise you not to answer the question. With preparation and the support of a slip and fall lawyer, you can handle any question an attorney might have for you.
For a free legal consultation, call (725) 900-9000
What Kind of Background Questions do They Ask in a Slip and Fall Deposition?
The defendant's attorney will ask you some background questions at the start of a deposition. These questions are often a formality, like identifying yourself or asking you if you know why you are here.
There is a purpose to these questions, however. They give you the chance to get used to being asked things by an attorney and also allow the attorney to gauge your ability to think and respond.
While some of these questions might seem like they have nothing to do with your injury, they could be more important than you realize. The important thing to remember is you should always answer truthfully and that it is a good idea to defer to your attorney when they advise you not to answer. Common background questions include the following:
What is your name and address?

How long have you lived at that residence?

Where do you work?

Are you married?

Who lives with you?

Did you review any documents before this deposition?

Who helped you prepare for today?

Were you on any medication at the time of the fall?
Will the Deposition Questions Ask How Your Slip and Fall Accident Happened?
With the background questions out of the way, the defendant's attorney will typically ask you about the fall itself. These questions are important, as your answers could affect your case's outcome.
What's more, these questions can also be challenging to remember. Your injury might have been life-changing, but in the moments before your fall, it was a day just like any other. It is understandable if you do not remember what the weather was like or how crowded the supermarket was where the fall happened.
It is important to tell the truth; however, admitting that you do not remember a specific detail about your injury is also fine. It is better to be unsure of a minor detail than to guess, as that can lead to contradictory answers.
These types of questions are where preparation can truly pay off. Refreshing your memory before a deposition is fine, especially regarding the details of the day the fall happened. Some of the questions you might face in a deposition about the accident include the following:
Did you notice the hazard before you fell?

What kind of shoes were you wearing?

Were you carrying anything in your hand?

Who witnessed your fall?

How did your fall happen?

Did you tell anyone about your accident?

Have you ever been to the location where your fall happened previously?

Do you typically look down when you are walking?
Click to contact our personal injury lawyers today
Will They Ask You About Your Slip and Fall Injuries?
You can count on getting questions about the nature and severity of your injuries. While the nature of the accident is a key issue at trial, your injuries are just as important. The defendant's attorney will ask questions to determine if your injuries are legitimate. They will also want to know about your treatment to see if you took reasonable steps to limit your injury. Some questions an attorney could ask about your injuries include:
What injuries did you sustain?

Have your symptoms changed over time?

Who is your primary care physician?

Did you go to the emergency room?

Have you seen any specialists?

How severe is your current pain?

How has your injury impacted your life?
Complete a Free Case Evaluation form now
Van Lan Can Prepare You for a Slip and Fall Injury Deposition – Call Us Today
A deposition is standard in a slip and fall injury lawsuit process. For your injury lawsuit to succeed, you will need to participate in depositions when necessary. Van Law's personal injury attorneys can use sample questions to help you prepare for your slip and fall deposition so you can confidently go into it.
Contact us right away to learn more during a free initial consultation. The sooner we hear from you, the sooner we can start working for you. One benefit of starting early is we will have more time to file your case by the statute of limitations filing deadline that applies. For example, if you're in Nevada, you generally have two years to file a lawsuit, per NRS § 11.190. We can review your case's deadline once we review your situation.
Our intake team is standing by, waiting for your call, so don't hesitate! Call us today, and let us guide you through your case and be there for you every step of the way.
Client Testimonials
These guys are amazing. Helped me throughout the process. Always there when I need help. Inititailly called a law firm (the one that has lots of ads on the radio), but they declined my case. Van Law Firm accepted my case without a second thought! Kudos to Daniel, my case manager, and Amanda who expedited my payment process. Highly recommended.
Milby Mags
Got in an accident at the beginning of the year and they have been awesome, especially with it being my first accident and me being like this. They have been very communicated, stayed in contact with me the whole time, giving me updates when there were any and even when there weren't and answered any question I had. I would recommend them to anyone. Everyone I have talked to there has been very friendly. I would give them a 10 out of 10.
Ethan Gullet
They made sure that my insurance company covered what I paid for them to which included the gap for my car that was totaled. My medical costs were taken care of and reduced substantially so I was able to get more on my settlement. My case manager, Will Garcia, was always helpful in assisting me and answering any questions I had. They really did an amazing job with my case. I would definitely recommend them to anyone in need of this type of legal help. Most lawyers do not help you with the recovery of the car and rental etc. They are amazing.
Teresa Cuthbertson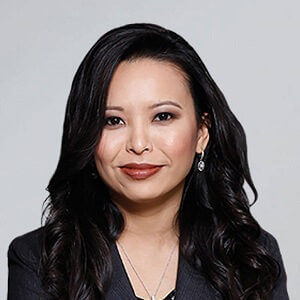 Have you been injured? We can help.
Fill out the form below, and we will get back to you very soon.