While the specific circumstances of any crash determine who is liable in a left-turn accident in Washington state, the driver turning left usually must yield to any oncoming traffic before making their turn. This means the left-turning vehicle might be more likely to cause a crash than the driver continuing straight.
For help understanding who is at fault in your Washington state crash, a car accident lawyer can discuss your accident in a free case review. Most personal injury law firms in the state of Washington provide free initial consultations.
What Are Washington State's Left-Turn Laws?
According to the Washington state traffic laws, particularly RCW 46.61.185, drivers turning left must yield the right of way to traffic from the opposite direction. When they fail to do so, they are likely legally liable for any injuries or damages that occur.
This usually applies when a car is turning in an intersection or into a driveway, parking lot, private road, or alley. Green turn arrows, or other traffic signals or signage indicating that the right of way works differently could be exceptions.
When a traffic accident occurs (especially when serious injuries are involved), officers from the local law enforcement agency respond to the scene. These officers perform a preliminary investigation, speak to the parties involved, gather evidence, and determine what likely occurred. As a part of this process, they could cite the left-turning driver for failing to yield the right of way.
For a free legal consultation, call (725) 900-9000
How Can I Hold the Liable Party Responsible?
The state of Washington has fault-based car accident laws. These laws allow victims to hold the at-fault driver legally responsible for the expenses and losses that occur. The victim can recover this money by filing a claim with the liable driver's insurance company or suing that driver in civil court. 
All drivers in Washington state must have auto liability insurance. This is mandatory under RCW 46.30. They should have coverage of at least:
$25,000 to pay for injuries or death of one victim

$50,000 for injuries or death to all victims in the crash

$10,000 for damage to other vehicles involved in the accident
Washington's state laws also allow drivers to take other steps to ensure they have at least an equivalent amount of coverage available. Most opt to purchase an insurance policy to meet this requirement.
After an injury accident, the victim can file a claim with the at-fault driver's auto insurance company, present evidence of their damages, and negotiate for a fair settlement. They also have the right to sue the negligent driver in civil court and ask a jury to award fair compensation.
How do I Build a Case to Show Who Is Liable for My Washington Left-Turn Crash?
To show liability in your left-turn crash, you must have evidence proving that negligence occurred. There are four elements necessary:
The accused driver had a duty of care, probably to yield to you before turning

They failed to do so

Their failure to yield was the proximate cause of the collision

You suffered damages
The evidence available to show what happened differs from case to case. However, some common examples include: 
The accident report filed by police officers

Video of the crash

Eyewitness statements

Accident scene survey

Accident reconstruction

Medical records

Expert testimony

Documentation of damages
With the right evidence, building a compelling case to show fault and liability to the insurance company should be straightforward. Sadly, this isn't true in every case. Working with a car accident attorney can make this process easier and help you develop a stronger case against the liable driver.
Click to contact our personal injury lawyers today
How Can an Attorney Help With My Washington State Car Accident Case?
When you suffer injuries in a crash, you don't have to navigate the claims process, prove liability, and hold the other driver liable on your own. An attorney can handle the process for you and allow you to focus on healing, finishing treatment and rehabilitation, and getting back to your previous activities.
For those with catastrophic injuries, navigating this process without help might be impossible. If you or a loved one need long-term, ongoing care and support, the last thing you need to worry about is building a case and figuring out how to pay for it.
When you hire a Washington state car accident attorney, they can handle every step of your case, including:
Investigating the crash

Communicating with the insurance company

Filing the claim

Negotiating for a fair settlement

Pursuing a lawsuit as needed

Representing your best interests throughout
Even without serious injuries, a lawyer can help your case significantly. They know the applicable laws and how to gather evidence showing the other driver violated them. Law firms have the experience, knowledge, and resources to develop a compelling case and demand fair compensation from the insurance company.
Car accident attorneys also know how insurance adjusters work, and the tactics insurers use to try to pay less. If they cannot negotiate a fair settlement for you or there are other reasons to do so, your lawyer could file a civil lawsuit on your behalf.
Further, most personal injury lawyers don't charge anything upfront. There is no retainer or surprises from hourly fees. Instead, they work based on contingency, receiving a percentage of the money they secure for you in the case.
Complete a Free Case Evaluation form now
Discuss Your Car Accident Case With a Washington State Lawyer
Van Law offers free initial case assessments for victims hurt in Washington state traffic accidents. If you have questions about liability or need help taking the next step in your insurance claim, let our team know. We can review your options and explain how we can help.
Contact us online or over the phone today. Our initial consultations are always free.
Client Testimonials
These guys are amazing. Helped me throughout the process. Always there when I need help. Inititailly called a law firm (the one that has lots of ads on the radio), but they declined my case. Van Law Firm accepted my case without a second thought! Kudos to Daniel, my case manager, and Amanda who expedited my payment process. Highly recommended.
Milby Mags
Got in an accident at the beginning of the year and they have been awesome, especially with it being my first accident and me being like this. They have been very communicated, stayed in contact with me the whole time, giving me updates when there were any and even when there weren't and answered any question I had. I would recommend them to anyone. Everyone I have talked to there has been very friendly. I would give them a 10 out of 10.
Ethan Gullet
They made sure that my insurance company covered what I paid for them to which included the gap for my car that was totaled. My medical costs were taken care of and reduced substantially so I was able to get more on my settlement. My case manager, Will Garcia, was always helpful in assisting me and answering any questions I had. They really did an amazing job with my case. I would definitely recommend them to anyone in need of this type of legal help. Most lawyers do not help you with the recovery of the car and rental etc. They are amazing.
Teresa Cuthbertson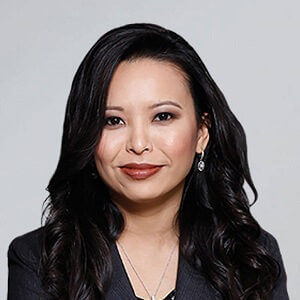 Have you been injured? We can help.
Fill out the form below, and we will get back to you very soon.