A "slip and fall" accident is a type of premises liability claim in which an injured party seeks to hold a property owner liable for injuries that occurred on their property. However, even if a property owner is indeed liable for injuries you suffered on their property, you must file a lawsuit within a specific time frame for your suit to be heard.
This restriction on when you can file a timely lawsuit is referred to as a "statute of limitations." But what statute of limitations does Washington state have on slip and fall claims?
Washington Statute of Limitations on Slip and Fall Claims
In Washington, the statute that governs when this type of claim may be brought in court is the Revised Code of Washington ("RCW"), section 4.16.080. RCW 4.16.080 provides that "an action for taking, detaining, or injuring personal property, including an action for the specific recovery thereof, or for any other injury to the person or rights of another not herein enumerated" is subject to a three-year limit.
In other words, this means that your lawsuit must be filed within three years of the date when the injury occurred. Notice that this three-year time limit applies to injuries both to persons and to property.
If the injury results in death, Washington's wrongful death statute will apply. Under RCW 6.16.080(2), the personal representative of the person who died must file a lawsuit within three years of the victim's death, rather than within three years of the slip and fall injury itself.
For a free legal consultation, call (725) 900-9000
Exceptions to Washington's Slip and Fall Statute of Limitations
Despite the strict legal deadlines laid down by the statute of limitations on personal injury law,exceptions may apply. A personal injury attorney should review your case to give you a more accurate idea of how long you have to file your claim.
Legal or Medical Exceptions
In certain situations, a legal or medical exception may come into play where the statute of limitations will not begin to run immediately following the accident. For example, the statute of limitations will not begin to run if you are in a coma as a result of a slip and fall accident.
This exception will similarly apply in situations where you are deemed incompetent and thus incapable of understanding the nature of the slip and fall lawsuit at the time of the accident. In both these examples, you will have three years from the date in which you are deemed competent to file a lawsuit.
Minors
The statute of limitations will not begin to run if you were a minor when the injury occurred. Instead, you will have three years to file a lawsuit from the date you turn 18. The rationale for this extension is that it allows a minor who suffered injuries to decide independently, free of any influence, whether they wish to bring a claim or not.
Military Service
In some situations, a member of the military is protected from certain causes of actions until they are discharged from active service.
Concealment or Departure by Defendant
If a defendant in a slip and fall case takes any steps to conceal their identity or depart the state of Washington, your time to file a lawsuit may be extended by the court.
Requirements to Bring a Claim
Certain conditions must exist before you can successfully bring a slip and fall claim in Washington state. The injured party has the burden of showing the following:
That you were on someone else's property with the consent of the property owner;

The property was in a hazardous state because of the property owner, or the property owner knew, or should have known, of the hazardous state; and

That you suffered injuries as a result of the hazardous state of the property.
Failure to meet all three of these requirements will bar you from succeeding on a slip and fall claim.
Click to contact our personal injury lawyers today
Steps to Take Following Slip and Fall Accident
Right after an accident, you may be left feeling disoriented and unsure of what to do next. Taking action as soon as possible will ensure that you have the best chance of being properly compensated for your fall injuries and other accident-related expenses.
Seek Immediate Medical Care
Your health is the most important thing to consider following a slip and fall accident. Injuries may not be apparent immediately after the slip and fall, so it is vital that you seek professional medical care promptly.
Document Accident and Medical History
Following an accident, you should document it and take steps to notify the applicable authorities, including the property owner. Be sure to document any subsequent medical history.
Contact Personal Injury Attorney
A personal injury attorney will provide legal expertise on any potential claims you might have and advise you on whether you may be entitled to compensation.
If you or a loved one has suffered a slip and fall accident on a property where someone's negligence directly caused your injuries, please do not hesitate to contact Van Law Firm to schedule a free consultation with experienced slip and fall attorneys.
Client Testimonials
These guys are amazing. Helped me throughout the process. Always there when I need help. Inititailly called a law firm (the one that has lots of ads on the radio), but they declined my case. Van Law Firm accepted my case without a second thought! Kudos to Daniel, my case manager, and Amanda who expedited my payment process. Highly recommended.
Milby Mags
Got in an accident at the beginning of the year and they have been awesome, especially with it being my first accident and me being like this. They have been very communicated, stayed in contact with me the whole time, giving me updates when there were any and even when there weren't and answered any question I had. I would recommend them to anyone. Everyone I have talked to there has been very friendly. I would give them a 10 out of 10.
Ethan Gullet
They made sure that my insurance company covered what I paid for them to which included the gap for my car that was totaled. My medical costs were taken care of and reduced substantially so I was able to get more on my settlement. My case manager, Will Garcia, was always helpful in assisting me and answering any questions I had. They really did an amazing job with my case. I would definitely recommend them to anyone in need of this type of legal help. Most lawyers do not help you with the recovery of the car and rental etc. They are amazing.
Teresa Cuthbertson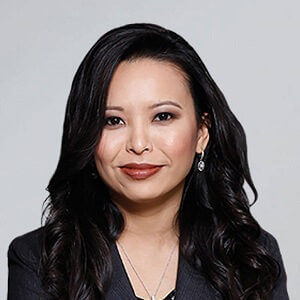 Have you been injured? We can help.
Fill out the form below, and we will get back to you very soon.