If you have suffered a slip and fall accident at a Walmart, do not lose hope or be intimidated. Even though Walmart has thousands of locations nationwide, when you have an experienced legal advocate in your corner, you can demand total financial compensation.
Here is more about some of the most notable Walmart slip and fallsettlement awards and the types of damages you could recover in your premises liability claim.
Examples of Walmart Slip and Fall Settlements
There is no average amount of Walmart slip and fall accidents in settlements. This is partly because every slip and fall accident injury can vary in severity on a case-by-case basis.
However, here are some examples of Walmart slip and fall settlements, so you can get a better idea of how much Walmart has been obligated to pay out for injuries over the years:
$970,000 Slip and Fall in Florida
A Florida man won $970,000 when he visited Walmarts garden center and slept on water. He suffered severe knee, neck, and lower back injuries.
$1.3 Million Slip and Fall Head Injury in Florida
A woman in Florida recovered $1.3 million after a slip and fall in Walmart caused by spilled body wash. She suffered critical brain injuries after hitting her head on a display rack.
$689,000 Slip and Fall Back Injury in Florida
A Florida man won $689,000 after suffering a debilitating back injury caused by a Walmart slip and fall accident.
$1.2 Million Slip and Fall Arm Injury in Florida
A Florida man was shopping at a Walmart when he slipped on a Gatorade sign that had fallen into the ground. Walmart surveillance caught this incident on video, and the jury ultimately awarded him $1.2 million in damages.
$99,000 Slip and Fall Injuries in Florida
Walmart agreed to pay a $99,000 settlement to a Florida woman for pain, suffering, and medical expenses to avoid going to court after a slip and fall accident.
$16.9 Million Slip and Fall Abdominal Injuries in West Virginia
A woman in West Virginia won nearly $17 million in a Walmart slip and fall claim after suffering severe abdominal injuries when employees attempting to stop a shoplifter knocked her over.
$7.5 Million Slip and Fall Broken Hip Injuries in Alabama
An Alabama man won $7.5 million in a Walmart slip and fall injury claim when his foot got lodged in a pallet used to display watermelons. Walmart surveillance caught this incident on camera, and Walmart was found guilty of negligence and recklessness.
For a free legal consultation, call (725) 900-9000
Damages Awarded in Walmart Slip and Fall Settlement Claims
After suffering injuries in a Walmart slip-and-fall accident, you have the right to full recovery of your losses. The types of damages you could win are known as compensatory damages.
This means the liable party must compensate you for these losses accordingly. Here are some of the top economic damages and non-economic damages Walmart slip and fall injury victims could recoup:
Lost Wages
It is a top priority to seek compensation for your loss of income. Your life can be turned upside down with even one day of missed income. But the at-fault party should be required to compensate you beyond your lost wages.
You also have the right to restitution for your loss of employee benefits. These might include:
Employee health insurance provided by your employer

Retirement savings or 401(k) contributions from your employer

Paid time off, including vacation pay, sick time, and overtime wages

Loss of future potential income, increases to your salary, and bonuses, including holiday pay
Pain and Suffering
Pain and suffering include various ways your life has been and will continue to be affected by your Walmart slip and fall injuries. Although pain and suffering damages are not monetary in nature, your attorney will quantify them on your behalf to maximize the compensation you win.
Examples of pain and suffering damages could include:
Physical pain

Mental anguish

Chronic suffering

Reduced quality of life

Loss of consortium

Personal and professional reputational damages

Emotional distress

Feelings of shock, shame, or indignity

Feelings of fear, anticipation, or apprehension

Inconvenience

Embarrassing skin scars and disfigurement
Medical Expenses
With the cost of healthcare being what it is, Walmart and other liable parties should cover the cost of your medical treatment after a slip and fall accident. This should include more than just the cost of your ambulance and hospital stay. Examples of other types of medical expenses you should recover include:
Prescription drugs

Over-the-counter medications

Diagnostic testing costs

Medical treatment for your slip and fall injuries

Invasive surgery

Reconstructive surgery

Ongoing mental health counseling

Regular occupational and physical therapy

Future medical expenses related to your Walmart slip and fall injuries
Contact a Slip and Fall Lawyer for Help Demanding Justice Today
Do not be intimidated by Walmart's team of lawyers. When the company's negligent actions contribute to or cause your slip and fall injuries, they should compensate you for every loss.
Get help holding Walmart and other liable parties accountable to the fullest extent of the law. Contact a Nevada slip and fall injury lawyer at Van Law to find out how much your case could be worth. Please fill out our quick contact form or call us to get started on your premises liability claim as soon as today.
Client Testimonials
These guys are amazing. Helped me throughout the process. Always there when I need help. Inititailly called a law firm (the one that has lots of ads on the radio), but they declined my case. Van Law Firm accepted my case without a second thought! Kudos to Daniel, my case manager, and Amanda who expedited my payment process. Highly recommended.
Milby Mags
Got in an accident at the beginning of the year and they have been awesome, especially with it being my first accident and me being like this. They have been very communicated, stayed in contact with me the whole time, giving me updates when there were any and even when there weren't and answered any question I had. I would recommend them to anyone. Everyone I have talked to there has been very friendly. I would give them a 10 out of 10.
Ethan Gullet
They made sure that my insurance company covered what I paid for them to which included the gap for my car that was totaled. My medical costs were taken care of and reduced substantially so I was able to get more on my settlement. My case manager, Will Garcia, was always helpful in assisting me and answering any questions I had. They really did an amazing job with my case. I would definitely recommend them to anyone in need of this type of legal help. Most lawyers do not help you with the recovery of the car and rental etc. They are amazing.
Teresa Cuthbertson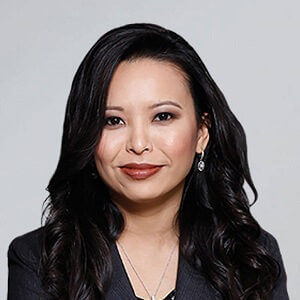 Have you been injured? We can help.
Fill out the form below, and we will get back to you very soon.