In most cases, Washington state left-turn laws give the person traveling straight the right of way. When another driver needs to make a left turn, they must first yield to other traffic. There are exceptions, though. Generally, these exceptions occur when there is a left-hand turn arrow or another traffic sign or signal to indicate an exception to the rule.
If you suffered injuries in a left turn crash in the state of Washington, working with a car accident lawyer can help you understand your rights and develop a strong case to show which driver had the right of way. Most personal injury law firms provide free initial consultations for crash victims.
What do the Washington Left-Turn Laws Say About Right of Way?
According to Washington state traffic laws, particularly RCW 46.61.185, a driver intending to turn left must yield the right of way to traffic approaching from the opposite direction. This applies when turning at an intersection on the main road or into an alley, parking lot, driveway, or private road.
The driver turning left must wait until it is safe to proceed before doing so. The exceptions to this law are when signs or signals alter how traffic moves through an intersection, such as a left-turn arrow or if oncoming traffic has a stop sign.
Failure to yield the right of way as required could cost you. A police officer could stop you and ticket you for this offense. There are additional fines if the oncoming traffic is a "vulnerable user of a public way," including: 
Pedestrians

Bicyclists

Moped riders

Motorcyclists

Tractor operators

Wheelchair users

Riders of electric scooters
For a free legal consultation, call (725) 900-9000
What Happens When a Driver Fails to Give the Right of Way in a Left Turn?
Failure to yield the right of way is a common cause of collisions. Often, drivers who fail to yield don't give oncoming traffic enough time to stop before a crash occurs. This leads to a T-bone collision, and injuries are common. T-bone collisions cause especially serious injuries because the sides of vehicles don't have as much material to mitigate the impact as the front and rear of a car.
Sometimes, there is disagreement about who caused the accident and who had the right of way at the time. The police, attorneys, and insurance companies generally resolve this dispute by interviewing eyewitnesses, reviewing the video of the collision, and taking other steps to understand the circumstances of the crash.
What Rights do Victims Have After a Left-Turn Crash?
The state of Washington allows crash victims to hold the at-fault driver accountable for causing their collision and injuries. They can file a civil lawsuit to recover fair compensation based on the expenses and losses they incurred, including:
Medical treatment and related expenses

Ongoing and future care costs

Income losses for missed work

Diminished earning capacity for lasting injuries

Property damage

Other related expenses

Pain and suffering damages
Most cases do not require a lawsuit, and even fewer go to trial. Instead, many settle outside of court through the insurance claims process. All drivers must have coverage in the state of Washington. Under Washington state's mandatory liability insurance law, RCW 46.30, all drivers must carry at least:
$25,000 for injuries or death to one other person

$50,000 for injuries or death to all accident victims

$10,000 for damage to other vehicles involved
Alternatively, state law allows drivers to take other steps to ensure they have at least an equivalent amount of coverage.
Based on these laws, many crash victims can file an insurance claim, submit compelling evidence, and negotiate a fair settlement based on the at-fault driver's policy. This process is not always as easy as it sounds, but it's often the fastest and simplest route to recover car accident compensation.
Click to contact our personal injury lawyers today
How Can an Attorney Help With My Washington State Left-Turn Crash Case?
Managing your own insurance claim can be difficult, especially when you have serious injuries or are still undergoing treatment. Working with an attorney to navigate the claims process or sue the at-fault driver is often the best route to help you get the money you need and deserve. 
Some benefits of hiring a left-turn car accident lawyer include: 
Protecting Your Rights
Attorneys know how insurance companies work and how to ensure you seek and recover fair compensation when possible. They also understand the applicable laws and can identify the deadlines in your case. 
Building Your Case
Personal injury law firms have the experience, knowledge, and resources to investigate a crash and gather strong evidence. This supports a compelling case for fair compensation, whether through insurance negotiations or a civil trial. 
Handling Your Claim
When an attorney represents you, they can handle all aspects of your insurance claim or lawsuit. You can focus on your injuries, healing, and returning to your previous activities. They can take care of the rest, including communicating with the insurance company, filing your claim, determining the fair value of the case, and handling negotiations.
Fighting for Your Best Interests
You can count on your lawyer to represent your best interests throughout the insurance claims process. They can fight for a fair payout and justice on your behalf. Best of all, most charge no upfront fees. They only work for a percentage of the money they recover for you. 
Complete a Free Case Evaluation form now
Discuss Your Next Steps With a Washington State Attorney for Free
Van Law offers free initial consultations for victims of traffic accidents in the state of Washington. We can review your accident facts and discuss how we help clients in similar situations recover compensation. You have options for pursuing a payout based on your left-turn crash. 
Contact us today for your free case assessment with our team. We have someone available to read your online request or take your call now.
Client Testimonials
These guys are amazing. Helped me throughout the process. Always there when I need help. Inititailly called a law firm (the one that has lots of ads on the radio), but they declined my case. Van Law Firm accepted my case without a second thought! Kudos to Daniel, my case manager, and Amanda who expedited my payment process. Highly recommended.
Milby Mags
Got in an accident at the beginning of the year and they have been awesome, especially with it being my first accident and me being like this. They have been very communicated, stayed in contact with me the whole time, giving me updates when there were any and even when there weren't and answered any question I had. I would recommend them to anyone. Everyone I have talked to there has been very friendly. I would give them a 10 out of 10.
Ethan Gullet
They made sure that my insurance company covered what I paid for them to which included the gap for my car that was totaled. My medical costs were taken care of and reduced substantially so I was able to get more on my settlement. My case manager, Will Garcia, was always helpful in assisting me and answering any questions I had. They really did an amazing job with my case. I would definitely recommend them to anyone in need of this type of legal help. Most lawyers do not help you with the recovery of the car and rental etc. They are amazing.
Teresa Cuthbertson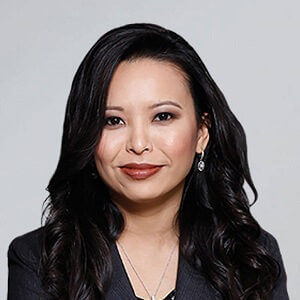 Have you been injured? We can help.
Fill out the form below, and we will get back to you very soon.