The use of Paragard IUDs can cause infertility if it leads to pelvic inflammatory disease, uterine cancer, or cervical cancer. The risks of these conditions can cause infertility. Your health before insertion of the IUD can play a significant role in how it is affected, as can a variety of other factors, making it important to discuss the details of your health with your medical provider.
Many of the issues reported with IUD use include complications during the removal process. If you or someone you love became infertile, had an IUD fracture during removal, or was required to undergo a hysterectomy, you can seek compensation for your injuries and related expenses. A Las Vegas product liability lawyer will review your case, consult medical experts, and explain your options for financial compensation.
What Is a Paragard IUD?
A Paragard IUD is an intrauterine device. It provides a method of birth control that does not use hormones and lasts up to ten years. It is a T-shaped plastic frame that uses coiled copper wire to prevent pregnancy.
According to Cleveland Clinic research, the device is inserted into the uterus, as much as 99% effective and easily reversible with removal. It should be able to be removed safely and at the user's discretion.
How Is a Paragard IUD Removed?
Removing the device should be a simple, in-office procedure, where the healthcare provider grasps its leading strings and removes it with a gentle tug. A medical tool is used for the removal process. The IUD's arms fold upward, and it should be easily expelled from the uterus.
In some cases, the removal process is difficult and can involve multiple complications that compromise your overall or reproductive health.
For a free legal consultation, call (725) 900-9000
What Are the Risks of Removing a Paragard IUD?
Removing a Paragard IUD can be a simple, painless procedure. Unfortunately, this is not always the case. Some of the side effects of having the medical device removed are mild, including cramping and light bleeding. More serious side effects do happen, and they include:
Fracturing during removal

Breaking upon removal
If either of these outcomes occurs, you could be left with pieces of the device still inside your body. Their removal can require complicated surgical procedures. Particularly difficult cases can result in a hysterectomy.
What Is a Hysterectomy?
A hysterectomy will make you permanently infertile. It is a complex surgery that removes your uterus and possibly other reproductive organs. After this procedure, you will no longer menstruate and cannot become pregnant. Types of hysterectomies include:
Total hysterectomy

: Removal of uterus and cervix

Supracervical hysterectomy: Removal of the upper part of the uterus

Total hysterectomy with bilateral salpingo-oophorectomy: Removal of the uterus, cervix, fallopian tubes, and ovaries
Very rarely, a radical hysterectomy might be performed. When a lawyer represents you, they will request your complete medical records and review them with a qualified expert. A medical expert can substantiate your case and support your right to compensation.
Certain Side Effects of Paragard IUD Removal Can Result in a Hysterectomy
Complicated Paragard IUD removal can result in a hysterectomy and resulting in fertility issues. In addition, some of its side effects of regular use can also lead to a hysterectomy, including:
Endometritis

IUD embedment

Uterine perforation

Ectopic pregnancy

Bacterial vaginosis

Potentially lethal infection

Full or partial IUD expulsion

Pelvic inflammatory disease (PID)

Intrauterine pregnancy complications
If you or a loved one experienced one or more of these medical conditions as the result of a Paragard IUD and required a hysterectomy, a local attorney can help you build a strong case for financial compensation.
You Can Hold the Paragard IUD Manufacturer Financially Liable for Your Infertility
Due to a flaw in its design, the IUD can become stuck, break, and leave part or parts of the design inside your body, requiring surgical intervention for complete removal.
Any time you are prescribed a medical device, you are entitled to full disclosure of all of its known and possible side effects. If the manufacturer of your Paragard IUD did not inform you that it could break when removed, you can hold them accountable for any injuries you suffered, including subsequent infertility.
What Compensation Is Available If a Paragard IUD Caused Infertility?
If the use or removal of an IUD resulted in a hysterectomy or other unfavorable outcome, you can recover the following types of monetary damages:
Medical bills related to the Paragard IUD's removal

Medical bills related to your recovery from IUD harm

Income loss related to your treatment and recovery

Ongoing physical and emotional pain and suffering
If a lawyer represents you, they will carefully assess your recoverable damages, create a demand letter, and request appropriate compensation on your behalf. Working with a local attorney can help you avoid overlooking valid recoverable damages.
A Personal Injury Lawyer Can Help You Pursue Compensation
Proving a medical device was defective, improperly inserted, improperly removed, or had any other issue that damaged your help is complicated. A lawyer can help you prove the cause of your current health and seek appropriate monetary damages. They will:
Consult qualified medical experts

Determine the value of your case

Examine your medical records

Communicate on your behalf

Negotiate a favorable outcome
Most personal injury lawyers will accept your case on a contingency fee basis. They are only compensated when you are, and you owe nothing if you do not recover damages. That means hiring a lawyer is risk-free, so you can focus on getting better while they work on building your case.
Click to contact our personal injury lawyers today
Get a Free Consultation for Your Paragard IUD Case
If your health or the health of a loved one was compromised by an IUD or its harmful side effects, you can recover compensation. Our law firm will build a compelling case file and pursue the company or its insurer if a Paragard IUD caused infertility due to trouble during its removal.
You do not have to take on the manufacturer or their insurance company alone. Contact one of our team members at Van Law today to learn more about your financial recovery options. Don't wait too long to seek representation because your time could be running out! Let us help guide you through your case and provide you with the help you need to get the justice you deserve.
Client Testimonials
These guys are amazing. Helped me throughout the process. Always there when I need help. Inititailly called a law firm (the one that has lots of ads on the radio), but they declined my case. Van Law Firm accepted my case without a second thought! Kudos to Daniel, my case manager, and Amanda who expedited my payment process. Highly recommended.
Milby Mags
Got in an accident at the beginning of the year and they have been awesome, especially with it being my first accident and me being like this. They have been very communicated, stayed in contact with me the whole time, giving me updates when there were any and even when there weren't and answered any question I had. I would recommend them to anyone. Everyone I have talked to there has been very friendly. I would give them a 10 out of 10.
Ethan Gullet
They made sure that my insurance company covered what I paid for them to which included the gap for my car that was totaled. My medical costs were taken care of and reduced substantially so I was able to get more on my settlement. My case manager, Will Garcia, was always helpful in assisting me and answering any questions I had. They really did an amazing job with my case. I would definitely recommend them to anyone in need of this type of legal help. Most lawyers do not help you with the recovery of the car and rental etc. They are amazing.
Teresa Cuthbertson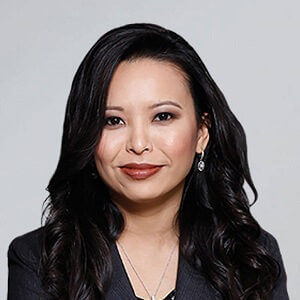 Have you been injured? We can help.
Fill out the form below, and we will get back to you very soon.