In a left-turn accident in Nevada, the left-turning driver is often at fault. Drivers turning left must yield the right of way to other drivers moving straight. However, as with most traffic accidents, the fault will vary based on the specific actions taken by each driver and other contributing factors at play during the collision. Sometimes, the other driver or some environmental factors could be to blame.
When a Left Turning Driver Must Yield
Failure to yield is the number one cause of car accidents in Nevada. Right of way refers to the rights of one driver to proceed with a certain maneuver before another. When drivers do not yield as required by law, it creates an environment in which a crash is a likely outcome. Left-turn drivers are required to yield in a variety of situations, as outlined in the Nevada driver's handbook.
Generally speaking, drivers heading straight through an intersection have the right of way. Left turners must stop and wait until the driver has crossed the intersection before signaling and turning. The left-turning driver must also yield to the driver on their right at an intersection that does not have traffic signs or signals. Left-turn drivers must also yield the right of way to pedestrians, bicyclists, and all other traffic moving according to the traffic signs and signals. 
Left Turns, Red Lights, and Minor Roads
Drivers may only turn left at red lights when they are turning off of a one-way street into a one-way street with traffic moving to the left. If the driver is making a left turn from a minor or private road, they must yield to any traffic that is already on that major road before proceeding.
When left-turn drivers do not yield as required, and a collision occurs because of it, they are considered the at-fault party. 
For a free legal consultation, call (725) 900-9000
When Does a Left Turn Driver Have the Right of Way?
Any vehicle already in the intersection has the right of way, and any vehicle approaching the intersection must yield. In this way, a left-turning vehicle has the right of way. Any vehicle moving straight or otherwise is likely to be at fault if they proceed to the intersection anyway and a crash occurs.
Drivers entering a main road from a private road, driveway, or minor road must yield to all traffic on the main road, including drivers making a left turn. 
When Is the Other Driver At Fault for a Left Turning Accident in Nevada?
While a left turn driver may often be at fault, that is not always the case. The other driver may be at fault in certain circumstances, such as:
Passing left of a driver who has signaled or is making a left turn

–  The Nevada driver's handbook specifically advises against such an action. Passing left of a left-turning driver creates the risk of a car accident.  

Failing to yield the right-of-way to a left-turning driver already in the intersection

– If the left turn driver is already in the intersection and another driver proceeds to drive forward anyway, they are to blame for the resulting collision. 

Speeding

– If a driver is speeding and fails to stop, colliding with a driver who is turning left, they will bear fault for the car accident. Additionally, the driver will be cited for violating traffic rules. 

Driving under the influence

– When drivers are under the influence of drugs or alcohol, they may drive recklessly and disregard traffic laws. An intoxicated driver who collides with a driver making a left turn is likely at fault for the crash and will be penalized for criminal behavior and a moving traffic violation.

Running a red light

– A driver who ignores a red light and crashes into a driver turning left will receive a traffic ticket as well as bear liability for the accident.
Click to contact our personal injury lawyers today
How to Prevent Left Turn Car Accidents
When making a left turn, you can reduce the chances of a car accident by following the rules of the road. Drivers turning left should:
Yield to other traffic following traffic signs and signals, waiting for cyclists, pedestrians, and drivers moving straight in the opposite direction.

Use turning signals before completing the maneuver

Make sure you have reached the center of the intersection before turning left. Turning too soon could cause the left side of your car to hit another vehicle.

If there are two turning lanes, use the right-hand lane just in case you have to swing to the right. When turning from the left-hand lane, you may not see the drivers to the right of you, causing you to crash into them. 
Complete a Free Case Evaluation form now
Recovering Compensation After a Left Turn Car Accident in Nevada
Nevada is an at-fault insurance state, which means that all drivers are required to carry third-party liability insurance. Common insurance limits are in the amount of: 
$25,000 for bodily injury or death of one person 

$50,000 for bodily injury or death to two or more people

$20,000 for property damage 
If you were injured in a car accident, you can file a claim or lawsuit against the at-fault driver to recover compensation for your losses. You may be able to claim damages for your medical expenses, lost income if you've been missing work, and pain and suffering, along with many other types of losses. Left-turn accidents can be complicated to sort out. Each party may feel the other is responsible for the crash. Even if you were the left turning driver in the accident, do not assume you were at fault.
Instead, you should get in contact with a Nevada car accident lawyer who can help you determine liability for the accident. Our attorney can also determine whether you have a viable case and help you build your claim by investigating the circumstances of the accident. We can do this by speaking to witnesses, gathering proof of your financial and non-financial losses, and dealing with the insurance company on your behalf. Call Van Law if you need a Nevada motor vehicle accident lawyer today.
Client Testimonials
These guys are amazing. Helped me throughout the process. Always there when I need help. Inititailly called a law firm (the one that has lots of ads on the radio), but they declined my case. Van Law Firm accepted my case without a second thought! Kudos to Daniel, my case manager, and Amanda who expedited my payment process. Highly recommended.
Milby Mags
Got in an accident at the beginning of the year and they have been awesome, especially with it being my first accident and me being like this. They have been very communicated, stayed in contact with me the whole time, giving me updates when there were any and even when there weren't and answered any question I had. I would recommend them to anyone. Everyone I have talked to there has been very friendly. I would give them a 10 out of 10.
Ethan Gullet
They made sure that my insurance company covered what I paid for them to which included the gap for my car that was totaled. My medical costs were taken care of and reduced substantially so I was able to get more on my settlement. My case manager, Will Garcia, was always helpful in assisting me and answering any questions I had. They really did an amazing job with my case. I would definitely recommend them to anyone in need of this type of legal help. Most lawyers do not help you with the recovery of the car and rental etc. They are amazing.
Teresa Cuthbertson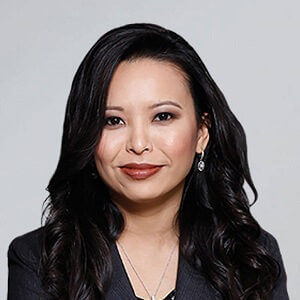 Have you been injured? We can help.
Fill out the form below, and we will get back to you very soon.