For most people, knee replacement surgery represents a new lease on life. Once patients heal from this procedure, they often have substantially more freedom of movement. Unfortunately, some people continue experiencing chronic pain after a knee replacement procedure. 
If your chronic knee pain is related to a medical mistake or defective device, you have legal options. A civil lawsuit might provide the financial resources you need to address your pain and cover your medical bills and other losses. Our product liability lawyers could help you seek justice. 
The Effects of Chronic Pain After Knee Replacement Surgery
While chronic pain is generally understood to mean long-lasting, the term has a formal medical definition. According to the International Association for the Study of Pain (IASP), chronic pain is ongoing or recurring for three months or longer. 
Chronic pain following knee replacement surgery can significantly impact your quality of life, potentially leading to limited mobility, sleep disturbances, and long-term opioid use. Psychological issues can also occur following a knee replacement surgery. Some patients experience depression, while others are generally dissatisfied with their recovery. Additionally, this can result in anxiety, among other symptoms.
Due to mobility issues and physical limitations, knee pain can result in social isolation and interfere with personal relationships. This symptom can reduce your ability to maintain employment. 
For a free legal consultation, call (725) 900-9000
How Common Is Pain After a Knee Replacement Surgery?
According to the Mayo Clinic, most patients experience significant improvement in mobility and reduced knee pain after a total knee replacement. However, per EFORT Open Reviews, approximately one out of every five total knee replacement surgery patients experience chronic pain following the procedure. 
Over time, some of these patients will ultimately see their discomfort reduce. For others, this symptom can continue indefinitely or even worsen. This worst-case scenario is especially common in cases involving defective knee replacement parts or negligent surgical procedures. 
Treatment Options
Treatment options exist for some patients. For others, the best-case scenario is pain management. However, most people are best served by relying on the guidance of their surgeon or another orthopedic specialist. 
In some cases, patients can reduce the risk of post-surgical complications by undergoing certain practices or treatments before or after the surgery, such as physical therapy, cold therapy, and appropriate rest. 
According to the Mayo Clinic, some minimally invasive medical procedures may also reduce pain. For example, a doctor may use a needle to destroy the nerves sending signals to the brain from the knee. In other cases, stimulating the dorsal root ganglion (DRG), a group of nerves near the spine, may provide relief for some post-knee-replacement patients.  
Risk Factors Related to Chronic Knee Pain
Certain risk factors may increase the chances of chronic pain following a knee replacement surgery. While no factor can predict with certainty that this will occur, medical professionals should account for and monitor certain conditions
Some risk factors are modifiable. According to Medicine (Baltimore), one of the potential risk factors for this symptom following these procedures is experiencing severe pain before the procedure. In other words, a patient already living with serious knee pain before the surgery may be at a greater risk for difficulties after. 
Non-modifiable risk factors should also be considered. These issues cannot be addressed, changed, or altered. For example, a patient's age and race are non-modifiable factors that could affect the chances of complications following these procedures.
Click to contact our personal injury lawyers today
Potential Causes of Chronic Pain Following a Knee Replacement Surgery
Some known factors have been linked to chronic pain following knee replacement surgery. 
Misaligned or Loose Implant
If the surgeon does not align the implant correctly in the patient's leg, it can cause discomfort post-surgery. 
While not commonly occurring immediately after a total knee replacement, knee implants can also become loose over time, causing issues years later. 
Infection
According to the American Academy of Orthopaedic Surgeons, signs of an infected knee implant may include:
Discomfort or stiffness

An incision that is red or warm to the touch

Swelling

Blood or pus oozing from the incision

Fatigue

Fever

Night sweats

Chills
Nerve Damage
According to the Mayo Clinic, a surgeon typically severs the infrapatellar saphenous nerve during a knee replacement surgery. While this normally doesn't affect the patient post-operatively, if the nerve endings get trapped in the incision, either by the surgeon's sutures or scar tissue, it may lead to a neuroma.
Allergic Reaction
If the patient is sensitive to the metal used to make their knee implant, it may cause an allergic reaction to the implant, leading to discomfort. 
Defective Knee Replacement Parts
Total knee replacement is a complex procedure, and poorly designed or constructed parts are unlikely to withstand the stress placed on the human knee every day. 
The manufacturers of medical devices like knee replacement parts are held to a high standard. In fact, plaintiffs may be able to pursue legal action in these cases without proving negligence on the part of the manufacturer. However, this lower burden of proof can still be challenging to meet without assistance from a mass torts lawyer. 
One of the most notable cases of defective joint replacement parts involves the manufacturer Exactech. In 2018, Exactech recalled more than 500,000 medical devices, most of which were ankle or knee inserts. The Food and Drug Administration (FDA) encourages any patients who received Exactech devices and are experiencing issues, including new or worsening issues, to seek medical attention. According to ConsumerNotice.org, nearly 400 lawsuits against Exactech are currently in progress.
Complete a Free Case Evaluation form now
Talk to an Attorney About Your Defective Knee Replacement Claim
Lawsuits against manufacturers like Exactech are ongoing, and there is still time to hold them accountable for faulty knee implants. 
Our personal injury lawyers at Van Law are here to help you pursue justice. Contact us for your free consultation. Our expert legal team is standing by, so call us today!
Client Testimonials
These guys are amazing. Helped me throughout the process. Always there when I need help. Inititailly called a law firm (the one that has lots of ads on the radio), but they declined my case. Van Law Firm accepted my case without a second thought! Kudos to Daniel, my case manager, and Amanda who expedited my payment process. Highly recommended.
Milby Mags
Got in an accident at the beginning of the year and they have been awesome, especially with it being my first accident and me being like this. They have been very communicated, stayed in contact with me the whole time, giving me updates when there were any and even when there weren't and answered any question I had. I would recommend them to anyone. Everyone I have talked to there has been very friendly. I would give them a 10 out of 10.
Ethan Gullet
They made sure that my insurance company covered what I paid for them to which included the gap for my car that was totaled. My medical costs were taken care of and reduced substantially so I was able to get more on my settlement. My case manager, Will Garcia, was always helpful in assisting me and answering any questions I had. They really did an amazing job with my case. I would definitely recommend them to anyone in need of this type of legal help. Most lawyers do not help you with the recovery of the car and rental etc. They are amazing.
Teresa Cuthbertson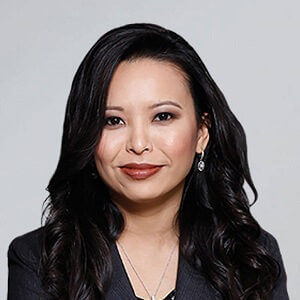 Have you been injured? We can help.
Fill out the form below, and we will get back to you very soon.